Monday, November 11 2013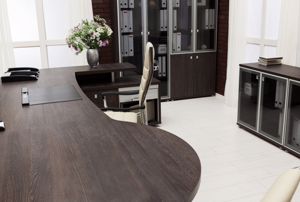 It's become clear to many executives in recent years that traditional, text-based marketing is simply not as dynamic and effective as incorporating video into an advertising campaign. Now, one new survey shows the numbers of those who use video marketing options like webinars are continuing to grow.
Growing in stature
The survey, conducted by Web Video Marketing Council, ReelSEO and Flimp Media, showed that use of video is now nearly universal - more than 9 out of 10 marketers surveyed had used video in their online marketing, communications or sales. It's a massive number, and one that increased significantly from last year's already high figure of 81 percent. At this point, it seems clear that those who still refuse to adopt new techniques are risking losing out on customer engagement. The rise of other video techniques such as remote meeting software are showing that it's essential to move past exclusively text-based realm.
Getting the funding
But it's not just in the percentage who have adopted it - it's in the money that goes into it. More than 70 percent of the respondents were preparing to increase the funding for video software in 2013 as compared to 2012, with almost all of the rest saying their outlays would remain static. Less than 2 percent were expecting a drop in budgets.
There are dynamic opportunities to deploy the technology. More than half of the respondents have used it to explain new products or services, while slightly less than 50 percent use it for sales lead generation, with some enterprises using collaboration software to conduct informational sessions with potential clients.
Marketing with methods such as email has its place, of course, but increasingly there is a requirement to diversify your methods. Some worry that email marketing no longer has the appeal it used to, and there are an increasing amount of debates regarding the most effective method to conduct your email efforts, as Marketing Profs noted. When to send them? How long to keep sending them to inactive customers? What's the best subject line?
Important debates all, but it's clear that there are too many question marks to put all your eggs into an email marketing basket. It's important to utilize video in a variety of ways - remote meeting hardware, for instance, makes it easier than ever to conduct a world-class webinar for your customers. To paraphrase Dave Matthews, make sure you're making the best of what's around.