If you haven't planned a virtual event marketing strategy yet, you're in the minority. The data shows that virtual events have increased by 1,000% since COVID hit. Virtual events have normalized the idea that an online training, sales, or product-related event is as cost-effective for attendees and sponsors as meeting in person is. Not to mention these digital meetups are just as effective at building brands and making sales—that is, if you know how to plan a virtual event correctly.
This blog will help you professionalize your virtual event marketing and planning. It also shares virtual event engagement ideas and other tips that will help you succeed in creating an online forum to achieve your business goals.
How to Plan a Virtual Event
You may already know that there are several types of virtual events out there:
·         Live streams
·         Online conferences
·         Webinars
·         Ask me anything sessions

Online platforms like Facebook offer virtual event venues, as do professional video conferencing platforms such as MegaMeeting. The one thing all these venues have in common is that they are less expensive than flying to a rented conference space. Today, a company of any size can plan a virtual event and reap the benefit of these smart, effective, and low-cost marketing tools. So, how do you plan your virtual event? Here is a checklist:
Establish clear goals and work backward.
If you haven't asked "why are we doing this?" you may not have a good event. Defining your measurable goals for the event should drive every decision you make, from which video conferencing provider you use to how you follow up on sales leads (if sales are your goal). We recommend using the time-trusted SMART system to plan your virtual event:
·         Specific
·         Measurable
·         Attainable
·         Relevant
·         Time-based
Choose the right virtual event vendor.
This is tricky, simply because there are now dozens of video conferencing vendors on the market. You'll develop your own criteria based on the type of event you're conducting; however, here are a few things you might want to consider:
·         Look for providers that offer outstanding security features along with secure HD service.
·         Look for the ability to scale. For example, say you're expecting 200 registrants but end up with more. Can your virtual event provider handle it?
·         We also recommend the option for white labeling your conference. White label video conferencing solutions allow you to rebrand the technology as your own. Instead of advertising for the virtual event provider, why not use the opportunity to promote your own brand?
·         Finally, consider that many of your conference attendees may not want to download app software to attend your show. Anything downloaded off the internet can be risky. Instead, consider using a web-based video conferencing solution for an easy one-click browser-based experience for your attendees.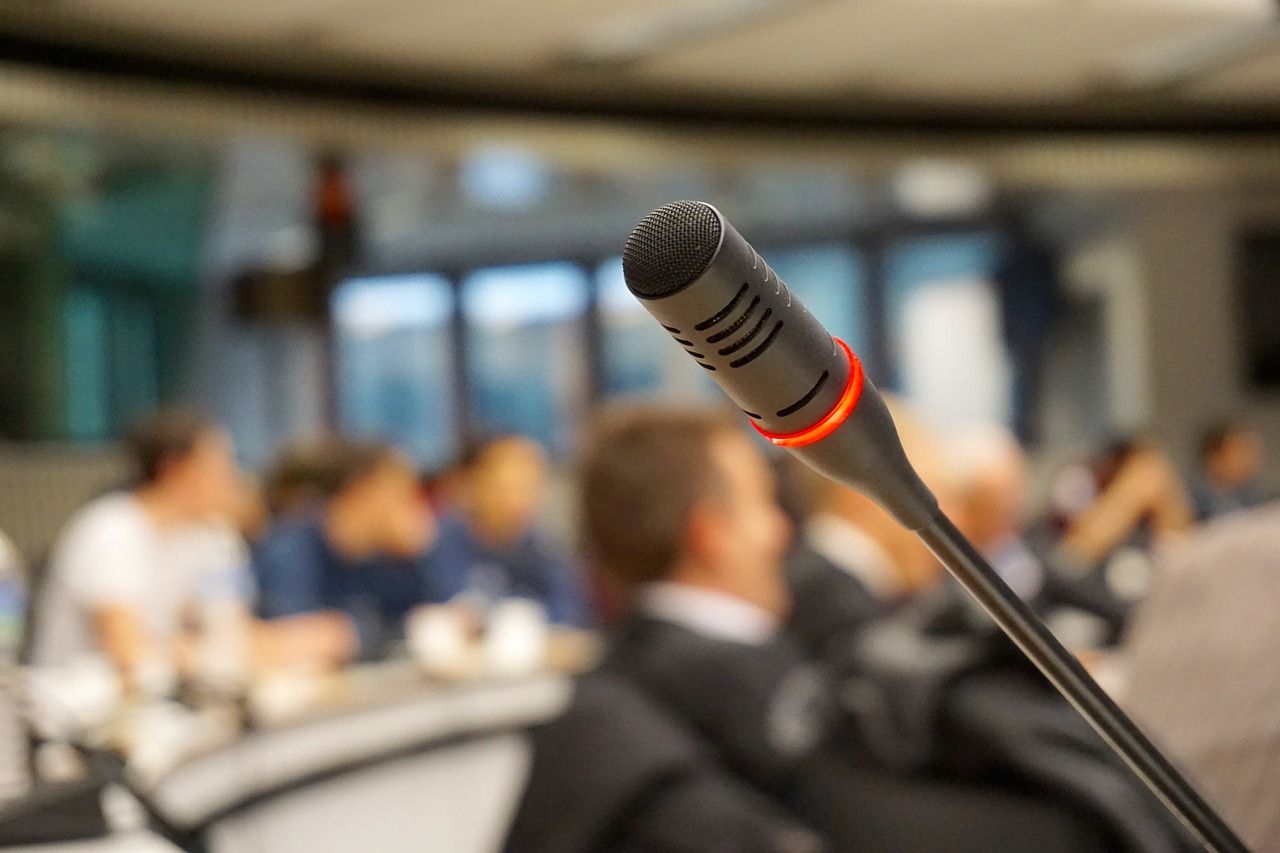 Develop a clear, engaging agenda.

When developing your agenda, focus on what your target audience wants and needs. The entire experience of planning your virtual event should take into consideration everything from the audience's perspective. For example:
·         Consider mixing longer keynotes with lightning talks, which help viewers who may have different preferences for absorbing information. Use pre-recorded video. Engage the audience with live chat and Q&As. Talk with your video conferencing solution provider about the best way to use their features to your advantage.
·         Make sure the agenda goes out to your attendees in advance, but also post it clearly on your landing page. The timings should be clearly marked, so attendees understand where they are in the session. There should be relevant links that are easy to find (such as links to speaker bios).
·         Plan for moderators, particularly on any live chats or open forum sessions. It's easier to misconstrue chat language, so train your moderators in how to handle the rules of the road. Give them access to good video conferencing features that allow them to administer these sessions.

The final step in how to plan a virtual event is to concentrate on marketing to meet your attendance goals. Here are some best practices to help with virtual event marketing.
Tips for Virtual Event Marketing
Marketing a virtual event is both the same and different from promoting an on-site activity. The biggest difference is that the timeline for promoting a digital online event is probably shorter. You don't have to spend weeks looking for a facility, catering, hotels, and more. That just means you have more time to spend on virtual event marketing—which is another plus. Our tips for virtual event marketing include:
·         Create an easy-to-navigate registration page.
·         Use social media.
·         Do a countdown to the event, both with registrants and potential attendees.
·         Offer viewers a taste of what's to come at the event.
·         Use keywords on social media to expand your reach.
·         Use chatbots to answer event questions.
·         Ask your sponsors, speakers, and other event partners to spread the word—and give them the tools they need to do it.
·         Offer a discount if more than one person from an organization attends.
·         Use your company blog to tie back to the event.
While these are just a few of our favorite virtual event marketing tips, the best promotion is only limited by your creativity. But now that you've promoted the event, and captured attendees, how will you engage them during the event? We have a few virtual event engagement ideas to share as well.
Virtual Event Engagement Ideas
The goal of every event planner is to create activities that garner great reviews from attendees. The first step in designing an engaging virtual event is to check out what other companies are doing to retain their audiences. The statistics tell us that:
·         71% of marketers say they use polling during their events.
·         61% say they use video during the virtual event.
·         78% said they used a virtual event planning tool to make the event more engaging.
Some other great virtual event engagement ideas include:
·         Partner with one of your speakers to offer an e-book as part of the attendance package.
·         Offer on-demand as well as live content.
·         Allow virtual networking at various times during the event.
·         Live tweet or live stream from the virtual floor by interviewing attendees.
·         Have a contest during the event with big prizes.
At MegaMeeting, we know you have a lot riding on your virtual event. That's why we offer secure, reliable, and affordable HD web-based video conferencing to our clients. Talk with our team about how we can help make your next virtual event a huge success.
---

MegaMeeting solves the biggest challenges of modern video conferencing. For users, it is an all-in-one platform that delivers both video conferencing and webinars in a single, simplified interface. For attendees, it is 100% browser-based, making it highly accessible; joining a meeting is instantaneous from a single click. For enterprises, it is highly customizable, with white-labeling options for a private branded solution. For developers, it is API-driven and easy to integrate.
Powered by WebRTC, Node.js, React, and GraphQL, it is a cutting-edge platform that is fun and easy to use for users and developers alike.