One month after the pandemic hit in March 2020, webinars increased by 167%. Trends also show that these virtual events are increasing in size. As a marketing tool, a virtual webinar carries some weight for your brand. So, having a webinar is a no-brainer from a marketing perspective. But the question then becomes whether you should record the webinar.
What are the benefits of recording your virtual webinar? How can you do it? Is there a situation when you shouldn't record your webinar? We have answers to help guide your decision and your process for recording — or not recording — your next virtual webinar event.
Should You Record Your Webinar?
Great question. Before we tackle how to record a webinar, we should discuss the basic question of whether your virtual webinar is worth recording. HubSpot says, "Webinars can be a dynamic addition to your content marketing toolkit." Webinars are a great way to get your brand messaging out there. They can create a more human connection with your business. They build trust and create a trusted consultant relationship with your target audience. These are all great reasons to have a webinar.
But should you record your event? There are two questions to consider:
·         Is the content something that you'd want to show to other people? Perhaps the content you want to share is specific to that audience and won't need to be viewed again. There could be legal reasons why you don't want to record the event. Perhaps the content is too sensitive to save, or you don't feel there's a larger marketing value for extending the content beyond the live event.
·         Are you sure your entire audience is available to see the live event? There's no need to record the virtual webinar if all of your clients are already in the room, right?
You also have the option of deciding whether your virtual webinar is a live event or a pre-recorded event. Live events give you the option of connecting with a real-time audience. Even mistakes or missteps during a live event may endear you to your target audience. Mistakes are authentically human, so a live webinar glitch can sometimes be played to your advantage.

However, you may also want to pre-record your webinar in a more controlled message format. Use pre-recorded webinars:
·         If you don't need or won't miss a live Q&A.
·         If you won't miss the audience engagement from a live event.
·         If you want a very controlled environment where the unexpected can be avoided.
·         When, perhaps, the subject matter is too sensitive to open it up to a live forum.
Is recording a virtual webinar a good idea for your business? There are some benefits and drawbacks.
Pros and Cons of Recording Your Virtual Webinar
A virtual webinar has always been a great way to connect with a dispersed audience. It's a powerful way to share your message with a wider target group. Since COVID, most traditionally on-site meetings have evolved to move online. The benefits of these events are described in a recent marketing study that says:

"In this new world, webinars are the answer to connect with your audiences wherever they are. When compared with almost any other alternative—from static written communications to a one-way video broadcast—webinars are the only channel that allow you to offer two-way interaction at scale, in a way that feels personal and human."
You can re-live that virtual connection to your audiences over and over again if you record your webinar. During the live event, you can offer limited-time discounts on products and services. However, the recorded event may have utility as a brand and buzz builder all on its own. One big benefit of recording your webinar is building your authority with an extended audience beyond the initial event.
Recording a webinar is beneficial for:
·         Evaluating presentation styles and the content itself.
·         Releasing the content as on-demand information later on.
·         Reaching an audience that you missed the first time around.
One of the cons of doing a live webinar is that it's hard to find the right time period to hold the event if your target audience stretches across time zones. Recording your webinar eliminates this problem. On the other hand, a drawback of a recorded webinar is that if the event goes awry in some way with a technical or human glitch, the recording will capture it in all its glory. The good news? Recording allows for editing. So, even a webinar that you deem unsuccessful may yield some edited snippets that you can use later on.
This is precisely why recording the webinar is almost always worth the effort. After all, you went to the trouble of producing the content in the first place. It would be a shame not to reuse it to the benefit of your organization. Once you view the recording, you still can decide not to use it.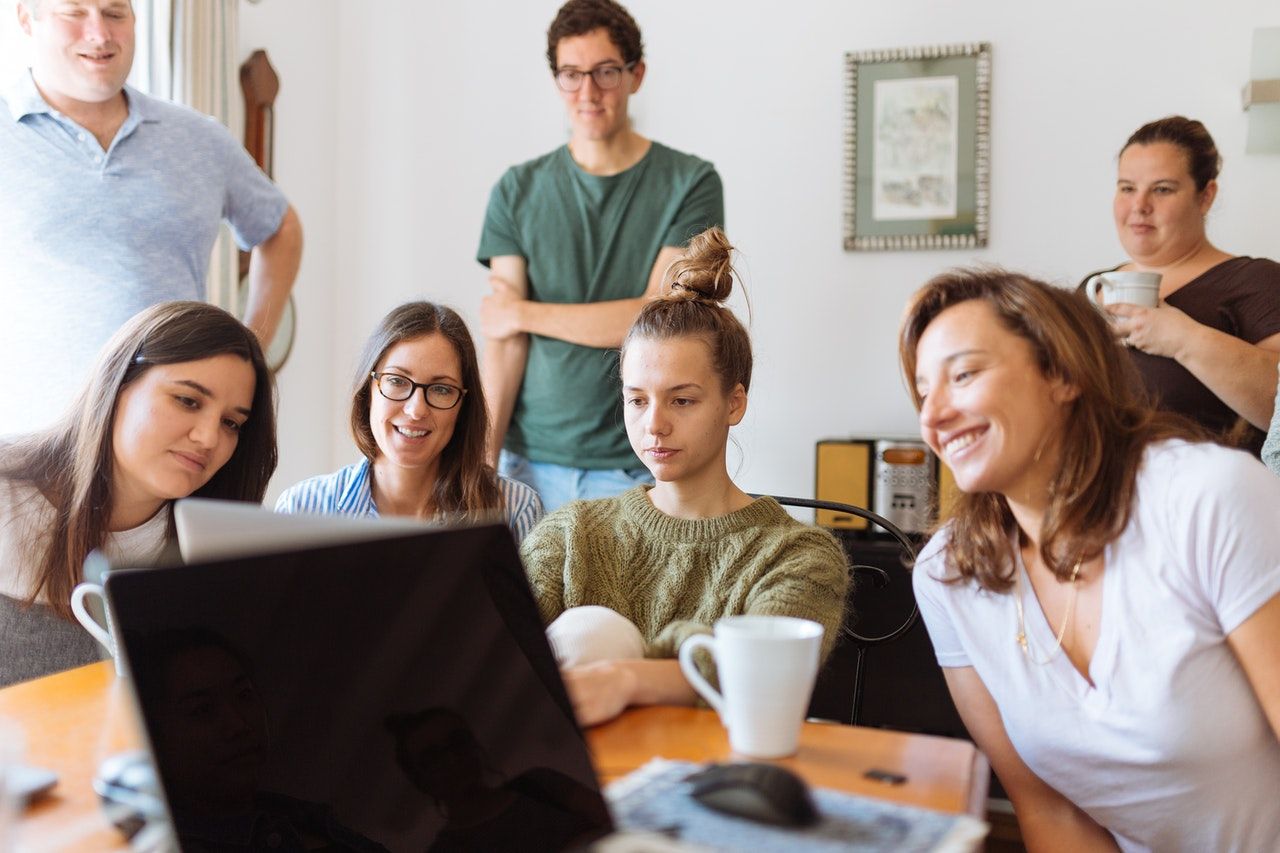 How To Record a Webinar
Most video conferencing software these days has simple recording functionality built into the platform. However, there are a few tips to keep in mind:
·         Choose a platform that will let you record and download your virtual webinar. Check with your video conferencing vendor carefully, because some recording tools only work for certain types of operating systems. You'll want the video conferencing recording features to encompass both Windows and Mac. Also, if you're sharing your screen during the webinar, make sure the recording functionality allows for this. Finally, make sure you don't have a time cut off on the recording application. (For example, basic Zoom only allows 40-minute calls.) Good questions to ask your video conferencing vendor include:
o   How many attendees are allowed during the virtual webinar?
o   How easy is it to record?
o   Can attendees and speakers interact? If so, how?
o   Can I also live stream to social media?
·         Practice your presentation before going live and recording it. Never "wing it." Test the audio and visual quality well before the event. Always have a backup plan—just in case. Consider using an engaging host to launch and manage the event, along with the recording.
·         Understand and practice with the video conferencing software's control panel. This is important, particularly for the host or your IT manager, if you're using one to run the event. Most platforms offer everything from audio controls to start-and-stop features on video recording. In addition to familiarizing yourself with the content you're presenting, make sure you're just as knowledgeable about the platform you're using.
How to record a webinar is typically as easy as pushing a button, depending on the video conferencing solution you select. If it isn't, you've probably selected the wrong solutions provider.
What to Do with the Webinar Recording
Now that the webinar is over, you have some choices for what to do with the recording. The first step is to consider editing the file, depending upon how you're going to use it. One option is to host the webinar on your website as an on-demand event. If you're using a video conferencing solution like MegaMeeting, you can white label the event completely with your logo and company colors, embedding it to a landing page on your website as native content with no third-party vendor branding. It's an added touch to extend and build your brand that many webinar solutions simply do not offer.
If you're ready to record a webinar, MegaMeeting is standing by to help you understand how to maximize your content. Call on us to find out how we can help make your next virtual webinar recording wildly successful.
---

MegaMeeting solves the biggest challenges of modern video conferencing. For users, it is an all-in-one platform that delivers both video conferencing and webinars in a single, simplified interface. For attendees, it is 100% browser-based, making it highly accessible; joining a meeting is instantaneous from a single click. For enterprises, it is highly customizable, with white-labeling options for a private branded solution. For developers, it is API-driven and easy to integrate.
Powered by WebRTC, Node.js, React, and GraphQL, it is a cutting-edge platform that is fun and easy to use for users and developers alike.