If you're considering a virtual event, the software you choose will impact the success of the event. Virtual events are a standard part of many businesses these days. Taking the time to understand virtual event software and the features available will help you meet the goals for your event. This blog will share 10 of the best virtual event platform features that you can put to good use during your next online event.
What Are the Best Virtual Event Software Features?
Even the most experienced virtual event organizers can have something unexpectedly go awry during an event. Fortunately, virtual event software can help make your next event fairly seamless. The features of the best virtual event platforms can help engage your audience, making for a great show. What features should you look for in your virtual event software?
1. Great analytics
The data offered by your virtual event software can help you make decisions about promoting the event. Having real-time analytics gives you the information you need to shift your marketing approach for pre-event promotion. This could increase your attendance. The best virtual event platforms can track and report data in multiple forms. This could include social mentions, conversions from your landing pages, and of course attendance and revenue numbers.

How does this help? Say you're using virtual tradeshow software. The data you capture is valuable for attracting new vendors to your event. Great analytics have a real impact on determining which sessions have the best attendance. The more information you have, the better the event, particularly if your goal is to scale the event repeatedly to larger or broader audiences.
2. Virtual exhibitor booths
Virtual tradeshow software can help your attendees and vendors feel like they're at a real on-site event. Your vendors can customize their digital booths with marketing messages and other types of attractants, including video pitches of their services or products. Attendees can engage with a chatbot to ask questions, just like they would  at an onsite event. They can download informational brochures or leave their digital business card. These are great tools to make your virtual tradeshow a big success.
3. Live, real-time announcements
Look for virtual event software that allows you to post changes as they occur. You should be able to post reminders or last-minute changes to the schedule. Real-time features allow you to collect feedback during the event and potentially course-correct based on that information. You can send these notifications via email, but the best virtual event platforms have automated push notifications that will alert attendees. Broadcasting these messages to your audience can help promote the event on social media, or you could even use it to promote impromptu sales from your vendors.
4. Event check-in
Just like at a live event, attendees will want to check in that they've arrived (and you want this to hit your analytics data). The best virtual event platforms have an easy digital check-in process that triggers an automated response when the registered attendee makes it to the event.
5. Real-time interactivity and engagement
It's really easy for attendees to "tune out" during a digital event – since attendees are already on a digital device, there's nothing stopping them from getting bored, tabbing out, and watching cat videos on YouTube instead. There are tricks to keeping your attendees engaged throughout the virtual event, and your software can help you do them. Your virtual tradeshow or event software should have all kinds of tools you can use to interact with your audience. This could include:
·         Q&A
·         Live polling
·         Chat
·         Breakout rooms
·         Presentation & video player
·         Whiteboarding

While these are a few of the engagement features you'll find in the best virtual event software today, these tools are always being improved. Keep your eyes peeled for the latest features and new creative ways to combine these tools for a fresh user experience.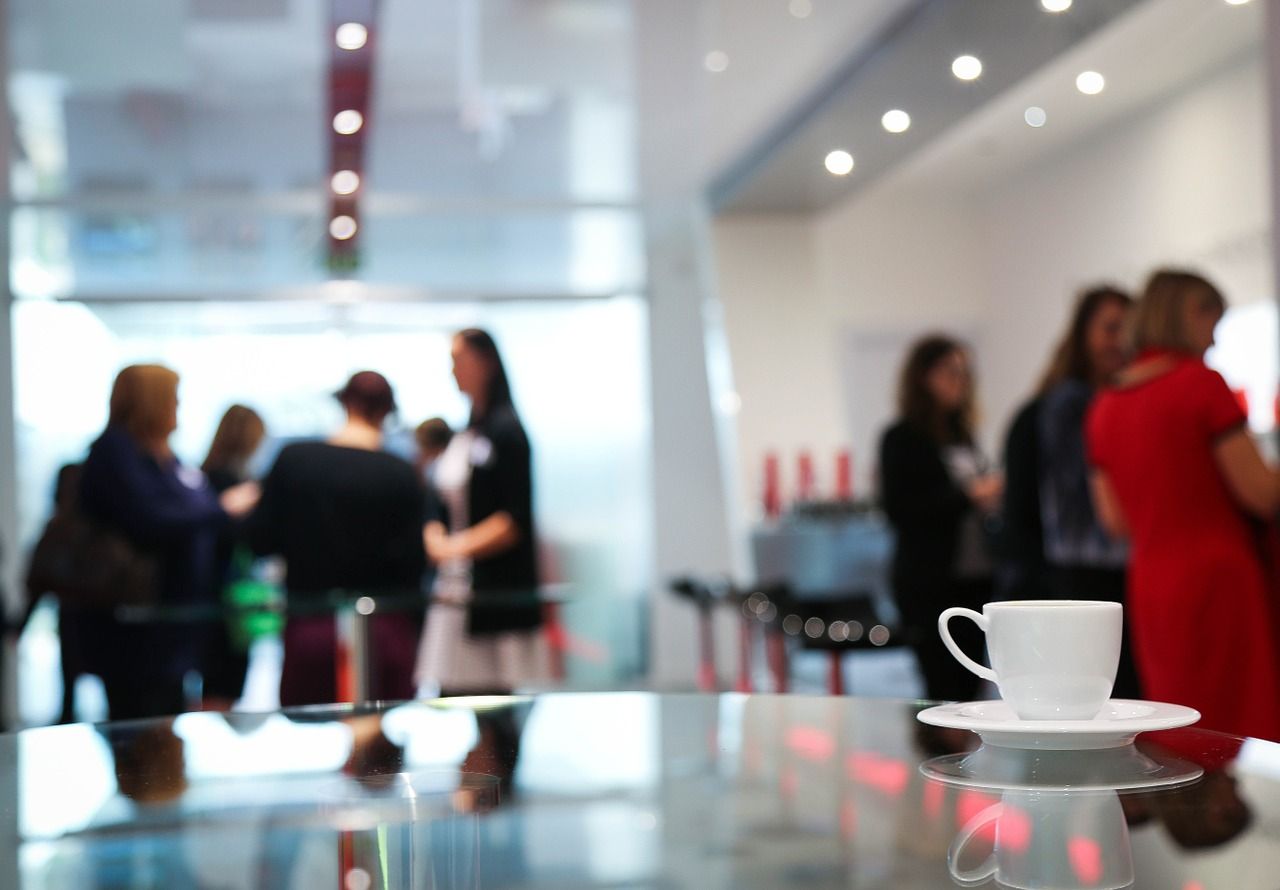 6. Email marketing
Email marketing is the bread and butter of your pre-promotion for any digital event. Sending email blasts to your membership and target lists is simply the best way to attract an audience. You can use these features to share creative content about your conference or meeting. For example, you could compile a video snippet from last year's event to entice more signups. You could offer an early bird discount for attendees. You can use email marketing to push a countdown of days to the event. With the best virtual event software, you should be able to automate the scheduling of all of these marketing emails well in advance. That frees you up to focus on other things that need to be organized around your event.
7. Customization and branding
One of our favorite virtual event software features is the ability to customize your event. If you have virtual tradeshow software in place, your vendors can brand their digital booths in ways that fit their colors, logos, and unique look. If you're doing another type of virtual event, you should be able to brand the entire online event  space in ways that promote your company. Many standard commercial video conferencing platforms lack this feature. But the best virtual event platforms allow you creative license to make the event uniquely your own.
8. One-on-one meetups
The best virtual event platforms allow you to recreate those casual networking meetups that are so popular and beneficial during live trade shows. Your goal at these events is to connect with people, so look for virtual event software that allows you to recreate this same experience in the digital space. Your virtual event software should allow attendees to ping each other, set up private discussions, or share virtual profiles and business cards. You could even allow your attendees to pre-book these meetings, just like they would at a live event.
9. Feedback collection
Your virtual event software should allow you to collect feedback during the show as well as afterward. Your software should be able to capture feedback as part of every session you offer. It should capture and analyze the data to help you make a better event in the future. It could also help you make subtle tweaks to the event as it's happening.
10. MegaMeeting is one of the best virtual event platforms
If you're looking for features similar to what we have discussed in this blog post, and more, look no further than MegaMeeting. We offer video conferencing solutions to make your next tradeshow or virtual event a success. Don't plan your next virtual meeting without talking with us first.
---

MegaMeeting solves the biggest challenges of modern video conferencing. For users, it is an all-in-one platform that delivers both video conferencing and webinars in a single, simplified interface. For attendees, it is 100% browser-based, making it highly accessible; joining a meeting is instantaneous from a single click. For enterprises, it is highly customizable, with white-labeling options for a private branded solution. For developers, it is API-driven and easy to integrate.
Powered by WebRTC, Node.js, React, and GraphQL, it is a cutting-edge platform that is fun and easy to use for users and developers alike.