The worldwide COVID-19 pandemic changed our relationship with many technologies, especially video conferencing. Unquestionably, we're doing more through online meetings than we have in the past. Many people have moved their work desks into their homes, people are traveling less and doing virtual meetings more. But what will happen when and if our offices fully reopen, like many already are? Will we give up our usage of online video meetings in favor of the daily commute again? When we have a choice, will we choose the virtual meeting over face-to-face conference room encounters?
There's plenty of research now that shows the changes brought on by COVID will probably last a very long time, perhaps forever. Here's why.
Six Reasons Virtual Meetings Are Here to Stay
The data shows that video conferencing is here to stay. Global consultancy Bain & Company spells what's next quite clearly. They state, "Our model shows that the accelerated adoption of videoconferencing has reached a turning point and that the surge in adoption during the pandemic is likely to result in a permanent change in the level of use." The state of our love affair with working from home directly drives our video conferencing usage, which is up by more than 500% from pre-pandemic levels.
Here are six reasons why this is happening.
1. Management isn't afraid of remote work anymore.
Before COVID, many managers expressed skepticism around allowing their teams to work outside the office. This was especially true in the government sector, simply because of the change-averse and bureaucratic nature of many of these agencies. It's particularly interesting that the daily news website Government Executive recently had this to say about the future of remote work and how it has changed how civil service organizations view telecommuting:

"Remote work lays bare many brutal inefficiencies and problems that executives don't want to deal with because they reflect poorly on leaders and those they've hired. Remote work empowers those who produce and disempowers those who have succeeded by being excellent diplomats and poor workers…it removes the ability to seem productive, and also, crucially, may reveal how many bosses and managers simply don't contribute to the bottom line."
Management in even the stodgiest organizations has begun recognizing that remote workers are more productive. Wired says, "COVID-19 has shown many managers that allowing their staff to work from home may not be as detrimental to productivity as they perhaps feared."
All of this productivity is made possible thanks to online meeting software.
2. We produce more when we're working from home.
Following up on that first point: Why are managers more accepting of remote work and the resulting video meetings that come with a home office? Because the data, both anecdotal and research-driven, shows that we, as workers, produce a lot more when we're not stressed by a commute. FlexJobs reports 51% of workers are more productive working from home, while 95% say their productivity is the same or higher when not working in the office.
The research also shows that businesses lose around $600 billion each year to distractions in the workplace. That same date shows that remote workers are up to 40% more productive than the traditional in-office employee. Video conferencing is a key tool that enables this level of increased worker productivity.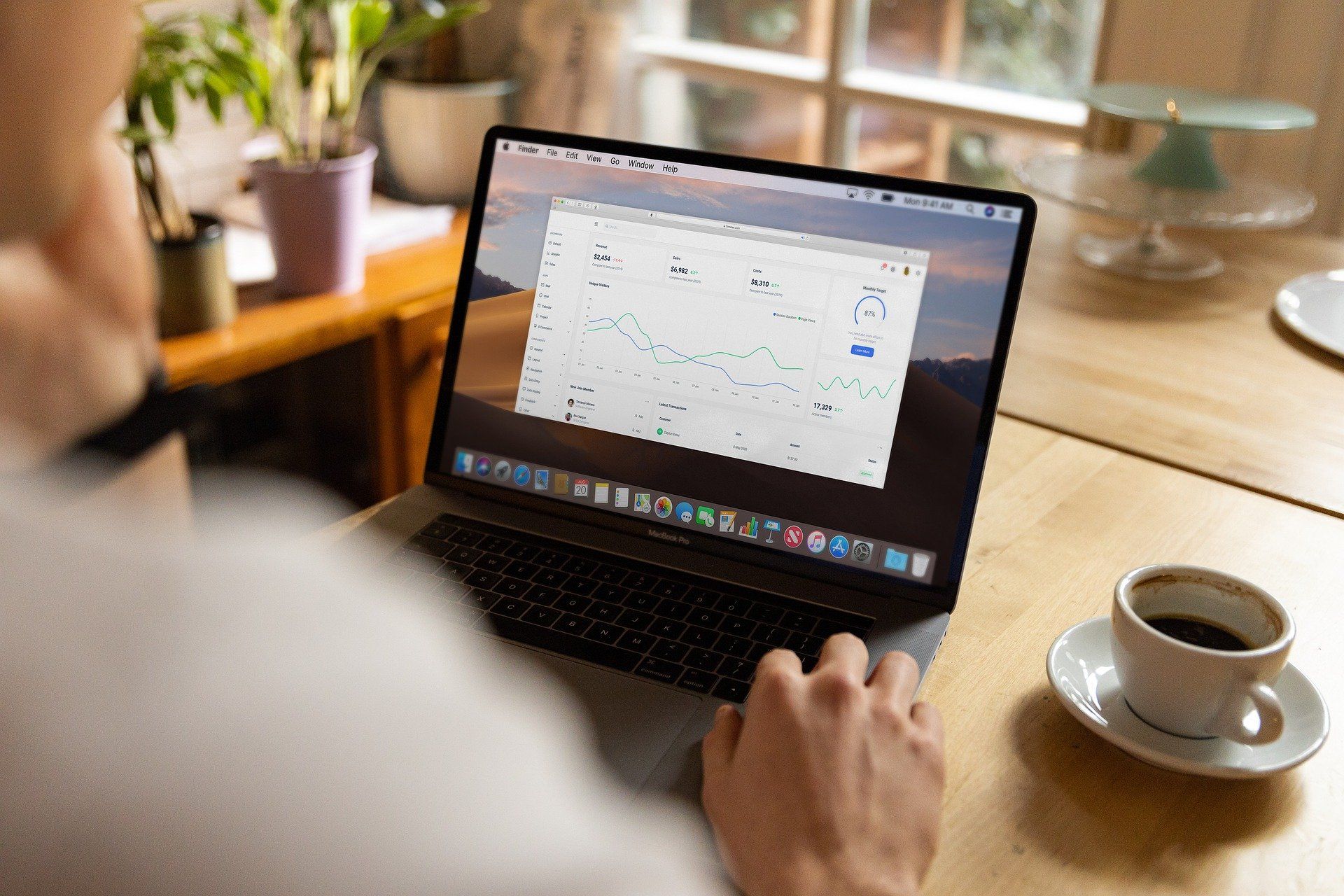 3. We like video conferencing.
Despite what's commonly called "Zoom fatigue," the latest data shows 59% of Americans say they'll spend more time using online video software to conduct meetings in the future. Mercer, an HR consulting firm, surveyed their 800 employees and found that 94% say that remote work is better than working from an office. A Lifesize poll shows 99% of workers report that online meetings improve communications. As a tool, online video conferencing has become a great facilitator for increased productivity and collaboration. We use it, we like it—and that's why it's here to stay.
4. Remote work is here to stay.
Americans overwhelmingly do not want to go back to their traditional office setting. Eliminating the commute and having the flexibility to work when they want are two reasons for this big shift in mindset. The remote worker has fewer distractions, according to Gallup, and they say they are much more productive when they don't have to focus on anything but working, instead of worrying about catching the train into the office.

There are lots of data points that show remote work will remain the new normal:
·         Bain & Company report 56% of American workers will remain working from home after COVID has run its course.
·         Gallup reports 91% of Americans want to continue working from home after COVID.
·         Gallup also reports three in 10 workers will leave their jobs if their employer eliminates a remote work option.
·         FlexJobs says 97% of workers desire either a hybrid work model (39%) or full-time work-from-home (58%).

Remote work is only as good as the video conferencing solutions we use. With remote work the new normal, it seems clear that online meetings will continue to be our go-to technology.

5. Video conferencing saves companies big money on travel.
Travel costs have always eaten up a huge chunk of corporate budgets. We've always been on the move, from the employees that travel to the office to business executives that travel to close deals, attend meetings, and much more.
Not anymore.
Globe Newswire reports 47% of companies using virtual meetings to replace travel have seen a significant reduction in travel costs. TechRepublic says, "Companies of all sizes are opting for more casual work environments, collaborative cultures, and flexible meeting structures, where employees can work from anywhere across the globe at any time."
6. Virtual meetings are adaptable across a wide variety of activities.
What we've learned since COVID crashed traditional work as we know it, is that online meeting software can be used for all kinds of collaborations. TechRepublic surveyed companies across the United States and found 43% say video meetings have improved productivity between teams who are in different locations. When asked how these companies used online meetings to improve collaboration, they responded:
·         80% say they use virtual meetings for one-on-one discussion between employees.
·         78% say they use video meetings for stand-ups and the various team meetings across departments.
·         77% have used online meeting software for their town hall events or big corporate team building events.
·         62% leverage online meetings to build relationships between customers and partners.
Online meeting software is also being used every day to educate. Whether it's an online BA program or a one-off webinar, the flexibility in uses for these tools means that we will continue to use them to facilitate business and personal connections in the future.
MegaMeeting is pleased to provide our customers with industry-leading online video conferencing solutions. Contact us to find out how our service and quality can improve your communication and productivity.
---

MegaMeeting solves the biggest challenges of modern video conferencing. For users, it is an all-in-one platform that delivers both video conferencing and webinars in a single, simplified interface. For attendees, it is 100% browser-based, making it highly accessible; joining a meeting is instantaneous from a single click. For enterprises, it is highly customizable, with white-labeling options for a private branded solution. For developers, it is API-driven and easy to integrate.
Powered by WebRTC, Node.js, React, and GraphQL, it is a cutting-edge platform that is fun and easy to use for users and developers alike.