When it comes to the calendar, you know about BC/CE and AC and probably have a rough idea of how these historical delineations work and what they signify. In some ways, the latest historical marker will probably be "before COVID" and "after COVID."
We're currently moving into the time that will be known as after the pandemic. From a business perspective, we don't know exactly what that will look like. We know, however, that how we work and interact has changed. One of the biggest workplace changes is to a hybrid or remote office environment.
There are signs that remote and hybrid work models are here to stay. According to the latest polls, 48% of the American workforce wants to remain remote and 44% of employees favor hybrid working arrangements. It seems "after COVID" will look nothing like before. What will the hybrid office of the future look like? How can you build and retain a hybrid workforce? We have answers that will keep you moving toward the next phase of your workplace history.
Understanding the Hybrid Working Environment
Hybrid work models allow for workers who conduct their jobs partially at home and partially in an office setting. These models can be prescribed, meaning employees are required to be in the office on certain days. Alternatively, the employee can choose their mix of in-office and remote work.
Hybrid work models are increasingly common. One study showed that 63% of high-growth companies have leveraged a hybrid working environment. The idea of a hybrid office is that it is the work that matters, not where you perform it. However, employee collaboration and camaraderie still happen in the office. Working fully remote misses out on the socialization that occurs in a hybrid working environment. One global study suggested the majority of workers around the world prefer a hybrid office, stating:
"Employees valued their work-from-home experience—in particular, for their home environment's ability to support focus work, for improvements to well-being and work-life balance, and for remote work's ability to empower them with the flexibility to manage their day autonomously. But they also value the physical office."
For the hybrid worker, it's the collaboration and face-to-face socialization that's missing from a fully remote work model. The data shows hybrid models offer a greater and more positive impact on coworker relationships, collaboration, and team productivity.
But that's only if you set up your hybrid working environment properly.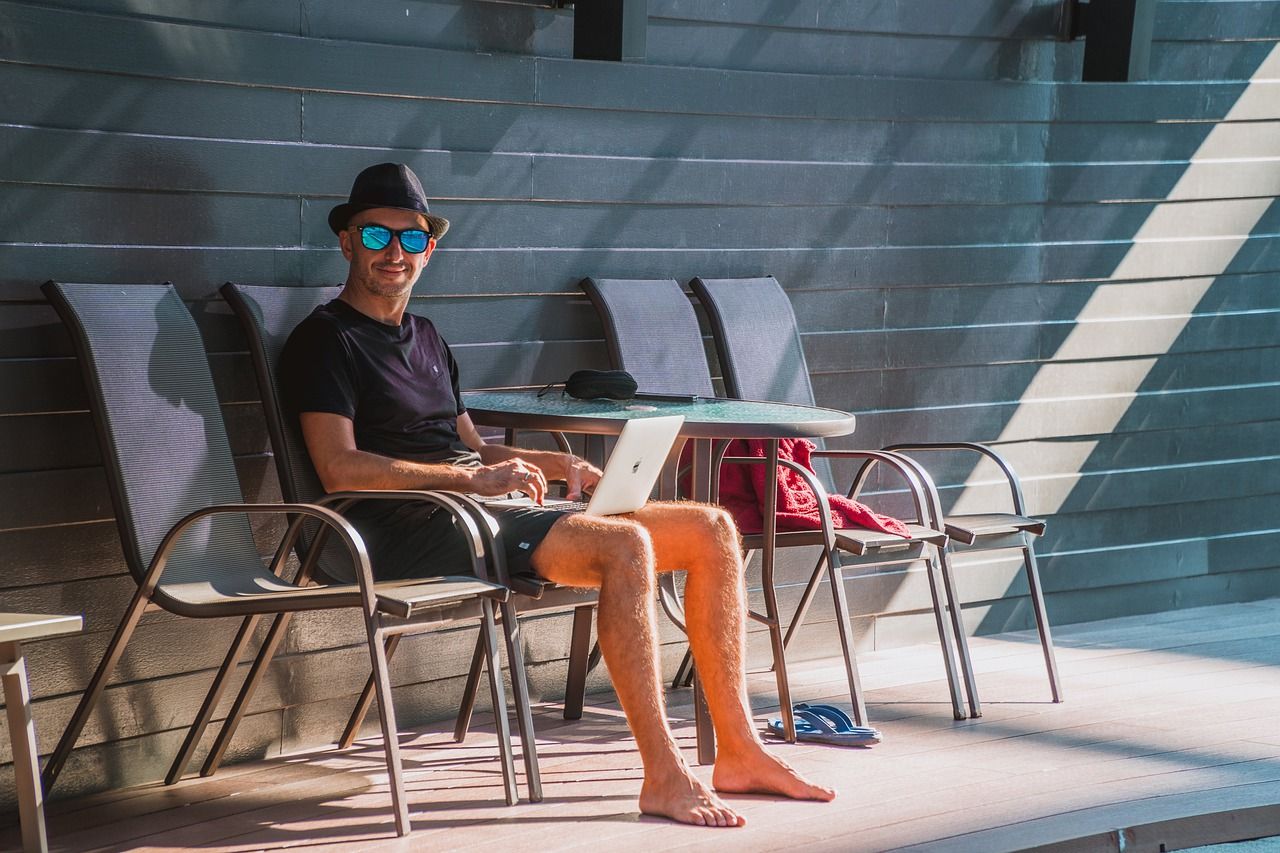 7 Steps to Build Your Hybrid Office
Setting up a hybrid working environment gives you a chance to revisit how work is organized, your future expectations for workflows, and even how your culture will change. Consider this an opportunity for your organization to rethink the physical workspace. But make no mistake—the future lies in a hybrid working environment that will balance the best of remote flexibility with the camaraderie found in shared spaces.
To do this well, we have seven steps that can help you design and implement a new hybrid office model to benefit you and your workforce.
1. Start by surveying your employees to learn their interest and preferences for this new model. This engagement motivates your workforce and helps your employee retention efforts. Ask your employees if they would prefer set days when everyone is in the office or the ability to rotate their schedule. Find out if they've moved during COVID and whether an office commute is still feasible. Even the basic question of whether they would prefer a hybrid model gives the employee some reasonable control over their work and life—which they will appreciate.
2. Set clear policies and expectations. The entire idea of a hybrid working environment is to create a flexible workspace. But that flexibility should come with some clear boundaries to avoid any misunderstandings between you and the employee, or between the employee and their manager. For example, if the manager seeks tighter controls over the employee than you had envisioned in your hybrid working environment, that can create friction. That discord between manager and employee could lead to a retention problem for one or both. Instead, create transparency around what will be accepted and what is not allowed, to avoid any misunderstandings.
3. Set some performance metrics during this new hybrid office model. Any new venture runs the risk of being unsuccessful if you don't set metrics and then measure them later on. Do the same thing for your new hybrid working environment. Your pre-pandemic metrics are probably different from during COVID, and so your post-COVID benchmarks, especially if you're trying out a hybrid office, may be different as well. Give some thought to what you should be measuring in a hybrid environment. How will the quality and volume of the work change? Again, it's good to develop these metrics with the employee. Don't arbitrarily assign metrics without including them in the discussion. After all, you're trusting them to have some autonomy around their workspaces, so why not do the same with their job goals?
4. Build new management best practices. Managing your new hybrid workforce requires different skills and goals. Shift your thinking from processes to productivity goals. Worry less about how the employee gets there and more about the results. If your employee is meeting their goals, who cares how much activity it took to hit the numbers or even when they produced the work. Having a hybrid office means there is a remote element to the work that gets done. That work can happen when it's convenient for the employee. It's the flexibility of the hybrid lifestyle that appeals to your workers. You, as the employer, must reassess what's expected when the majority of the work doesn't happen in a cubicle.
5. Deal with compliance issues. If you're dealing with sensitive financial or personal data, for example, your company must grapple with the idea of regulatory compliance within a hybrid working environment. Set boundaries around sharing information on personal devices. Also establish compliance reminders that will resonate even when the employee is home. Small details, such as ensuring your video conferencing is HIPAA compliant, will help your organization remain vigilant and avoid regulatory issues.
6. Develop a mechanism for continuous feedback. Keep in mind your new hybrid office model is an experiment. It may or may not work, despite the fact that the majority of workers report they want a hybrid office environment. The truth is they won't really know if it works unless they try it—and you won't know if it works unless you solicit their feedback periodically. We recommend coming back together with your employees, managers, and leadership to figure out if the new hybrid office is working. Consider quarterly feedback surveys to gauge how everyone is feeling about the new hybrid office. Again, soliciting the feedback of your frontline workers will engage them in the success of the new model.
7. Give them the best tools for communication and collaboration. Set communication best practices for the use of these tools. You'll need a video conferencing solution like MegaMeeting, of course, but also instant message chat, email, and more, to ensure that your workforce has the technologies they need to succeed.
MegaMeeting offers a 14-day free trial to help you engage your hybrid or remote workforce. Contact us today to get started.
---

MegaMeeting solves the biggest challenges of modern video conferencing. For users, it is an all-in-one platform that delivers both video conferencing and webinars in a single, simplified interface. For attendees, it is 100% browser-based, making it highly accessible; joining a meeting is instantaneous from a single click. For enterprises, it is highly customizable, with white-labeling options for a private branded solution. For developers, it is API-driven and easy to integrate.
Powered by WebRTC, Node.js, React, and GraphQL, it is a cutting-edge platform that is fun and easy to use for users and developers alike.