Video conferencing has been slowly changing the way organizations share information, both internally and externally. This fast-evolving communication technology has made it possible for organizations to efficiently and swiftly share information with employees, prospects, customers, and suppliers located all over the world in real-time, face-to-face. This has helped businesses boost collaborative efforts between different employee teams, regardless of their location, as well as provide businesses savings in costs by greatly reducing the need to travel to physical locations for meetings, presentations, and demonstrations.
Mobile video chat solutions have taken the above gains a notch higher by making it possible for employees to connect to video conference calls while on the go, boosting their overall productivity.
Why Do You Need an Effective Mobile Video Conferencing Experience?
While the adoption of video conferencing technology is growing rapidly, with countless organizations and individuals across the world using it on a regular basis since its inception, most users only use computers and laptops when participating in video conferences.
Professional mobile video chat technology is considered fairly new – even though video conferencing technology has enjoyed widespread use for over a decade now, and the smartphone era has made millions comfortable using apps like FaceTime to communicate with their friends and loved ones.
To boost the use of mobile video chat, and the cumulative effect of its associated benefits, organizations and other users need to learn the secrets of mobile video conferencing. Without this knowledge, end users are bound to get a less-than-satisfactory experience when they attempt to use this highly efficient communication technology, and will end up avoiding it, in favor of what they already know, video conferencing on computers.
To help you get the most out of your mobile video meetings, and the highest possible ROI, here's a detailed guide on how to get the best mobile video chat and conferencing experience.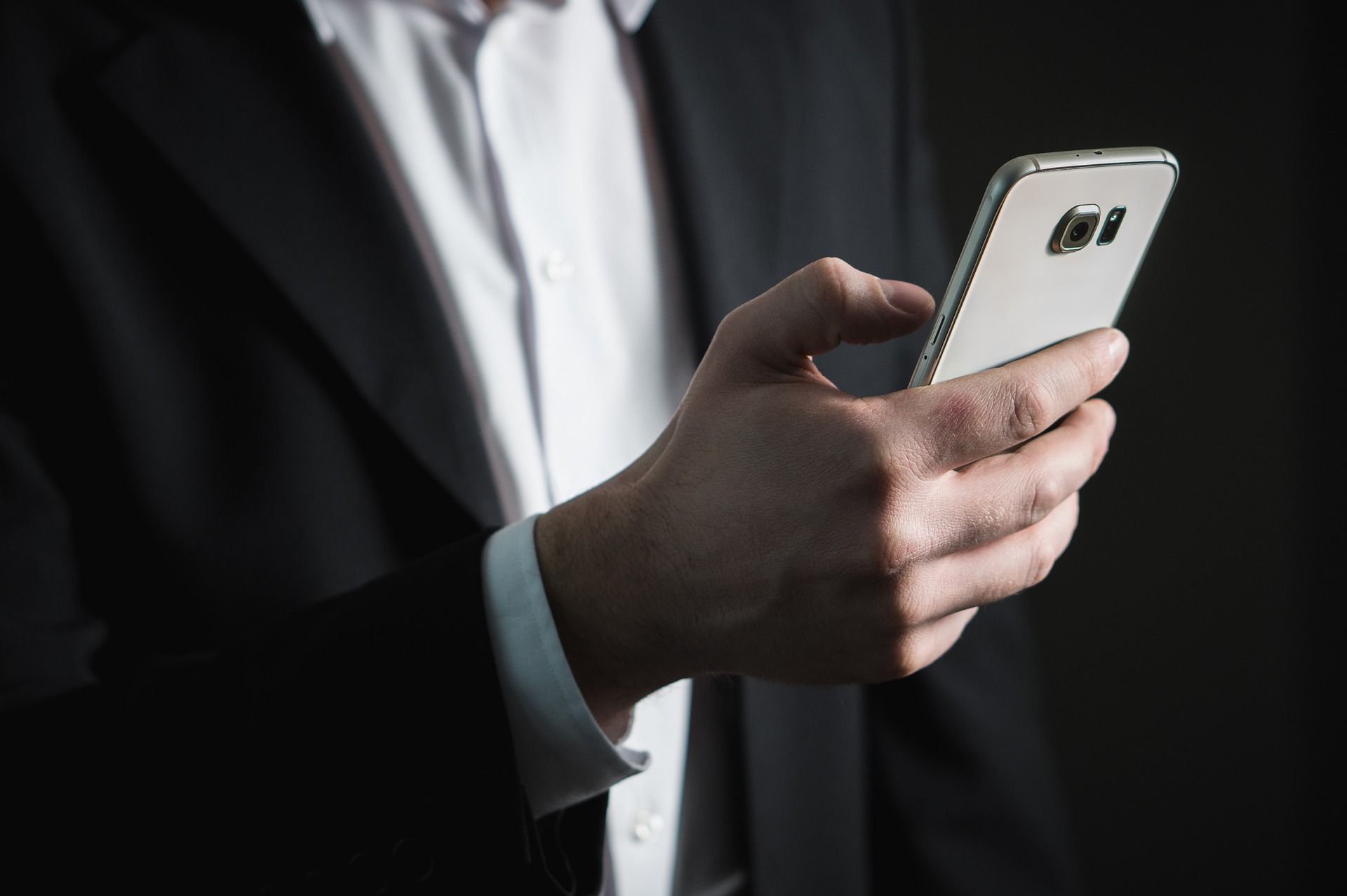 In a nutshell, to get the best mobile video chat and conferencing experience you need to:
1.            Familiarize yourself with some of the commonly overlooked challenges, and find ways of overcoming them
2.            Pick the right mobile video conferencing solution
3.            Make sure you make security a high priority
4.            Choose the right environment
5.            Properly position your device
6.            Experiment and practice
Here's a detailed description of all the above steps:
1. Familiarize Yourself with Some of the Main Challenges
Before you even start making use of mobile video chat in your day-to-day communications, it is important to start by anticipating some of the most common challenges encountered. Network issues and data limits are two of the most commonly encountered challenges when it comes to enjoying the use of mobile video chat.
Network Capabilities
To connect to a video call, you need a working internet connection. A variation in signal quality/strength is a common problem when it comes to mobile networks. A weak signal can result in all sorts of issues when it comes to making or even listening in on video conference calls on a mobile device. Mobile users may experience poor video quality, frozen video or a total loss of the audio and video feed.
Since users usually do not have any control over the strength of their mobile network, choosing a mobile video chat solution that is capable of adjusting the quality of video and audio to ensure that mobile users receive a continuous real-time feed may be the only solution here.
Data Limits
As previously stated, video conferencing helps users save on travel costs, while still making it possible for them to communicate with each other face-to-face. However, high data costs may significantly erode these savings, especially if you make video calls on a regular basis.
One of the best ways that small businesses can keep data charges as low as possible is by minimizing overage fees. It is important that you choose an enterprise data plan that closely matches your organization's data requirements to avoid costly overage charges. Of course, taking advantage of wi-fi data whenever possible is also a great way to avoid data overage charges as well.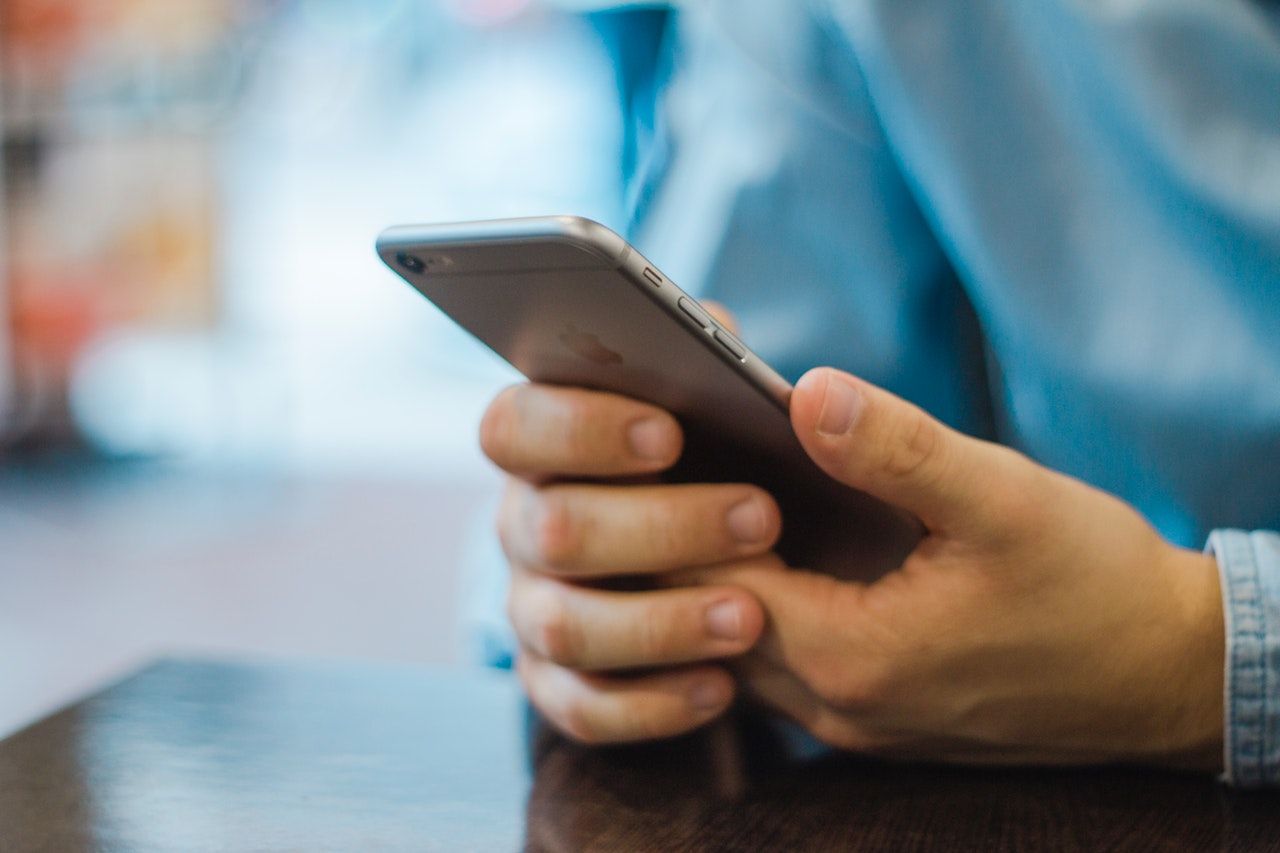 2. Choose the Right Solution
It goes without saying that the quality of your mobile video conferencing experience is heavily influenced by the type and nature of the solution you use. If you are looking to enhance the adoption of this technology by employees in your organization, you need to take the time to find a solution that comes with a selection of reliable and easy-to-use features. The right mobile video chat solution should bear the following hallmarks:
Supports All Mobile Device Platforms
For starters, the right mobile video conferencing solution should be able to support all major mobile device platforms, including Android and iOS. Even if your organization only uses devices on one operating system, it is important that you find a solution that works on all major platforms, as you never know which devices are used by your prospects, customers, suppliers, or stakeholders that you might want to include in your video conferences.
Supports Commonly Used Mobile Device Hardware Capabilities
Today's mobile devices come with highly capable hardware components that are used to enhance the user experience, and make up for any shortcomings that might be associated with their significantly smaller size. When it comes to mobile video chats and calls for instance, screen controls such as swiping and touch-to-zoom can be used to manage screen layout and audio. They can also be used to expand the view – or to enable full screen mode – for example, when users need to focus on certain portions of documents being shared during the video conference.
Therefore, to get the best mobile experience, users need to have a solution that is designed to take advantage of such mobile device hardware capabilities. If not, important aspects of the video conference might go unnoticed by mobile users.
Video Conferencing Features
On top of the above device-based features, the right mobile solution must come with reliable and useful video conferencing features. These features are primarily designed to ensure that users can have productive group meetings. To have a fruitful video conference you need an app that has the following features:
Browser-Based Operation: This helps users log in to meetings effortlessly and without the need to download additional third-party applications that might expose them to unnecessary security risks.
Screen Sharing: Video conferences should be carried out in a very similar way as in-person meetings. This means that the panel of participants should be able to not only engage face-to-face, but should also be able to share the view of their screens, files, and even applications open on their devices. To create the most productive meetings, your chosen mobile video conferencing solution should support these important features.
Recording: To ensure that a record of the meeting is available to those participating in the meeting, as well as anyone else who is invited to the meeting but is unable to attend for one reason or another, the right solution should have a recording feature. The recording should preferably be made in the cloud, in a suitable format such as MP4, so as to ensure that it can be easily downloaded and played on common mobile devices by any interested and authorized party.
Chat: A public and private chat feature to facilitate discrete communication between participants without interrupting the live proceedings is very useful.
Moderator Controls: This includes controls for mute, unmute, and raise hand (among others) to manage interaction between correspondents. For a constructive meeting, all participants should be able to interact with each other as necessary, regardless of whether they are using a mobile device or computer to attend the video conference.
While most of the video conferencing apps available out there come with different sets of features, to carry on fruitful group video discussions on a mobile device, the above features must be supported by the solution you end up choosing.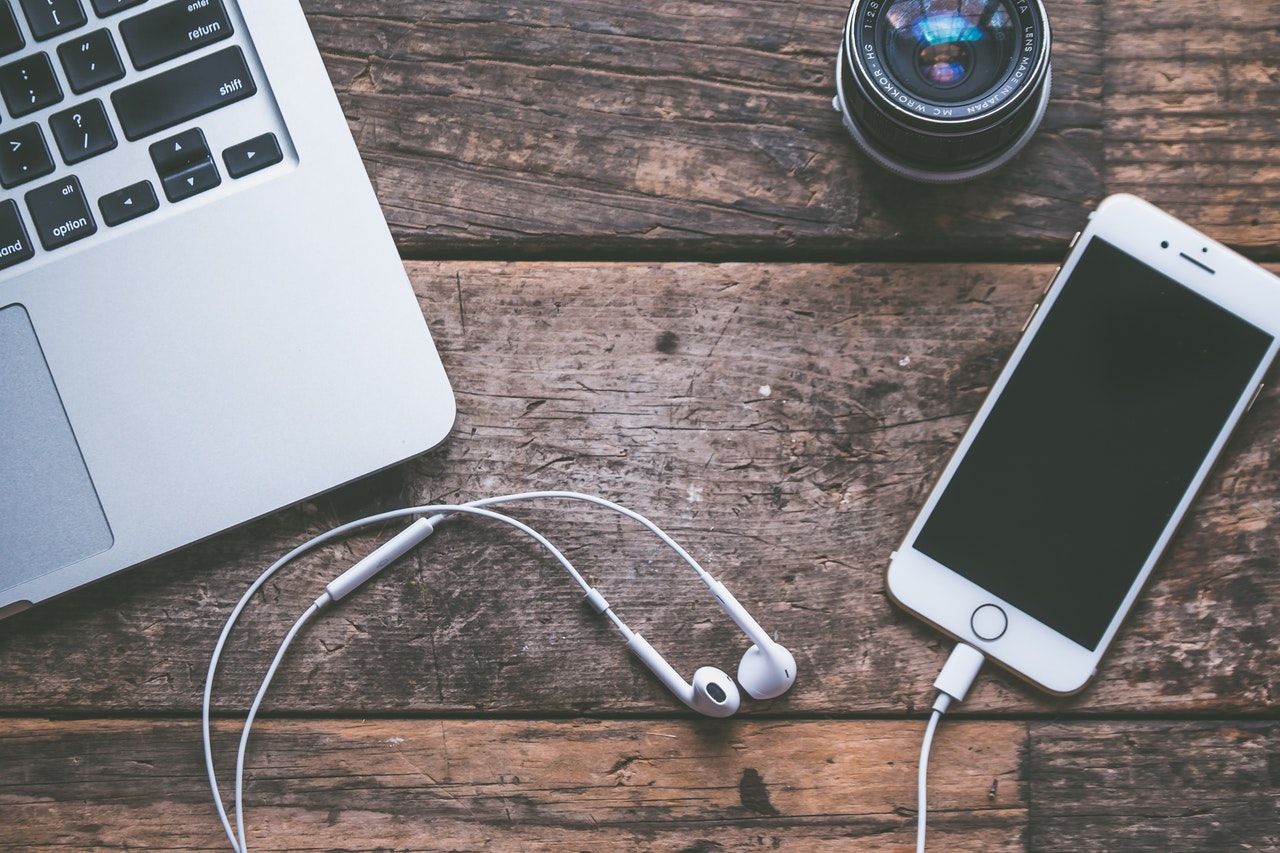 3. Prioritize Security
You can find a variety of video conferencing mobile apps designed for the consumer market. And while it's true that they can get the job done when it comes to simple online video group discussions, they are not suitable for use on a business scale. The main reason for this is security. It is essential for all organizations, including small businesses, to use secure communication channels at all times, considering the delicate nature of the information often discussed.
Business-grade video conferencing solutions employ a variety of security measures and protocols to ensure the security and privacy of your correspondence at all times. For secure online video meetings, be sure to use a solution that employs end-to-end encryption and reliable participant authentication protocols.
4. Choose the Right Environment
After you have addressed the common challenges described above and chosen an effective, reliable and secure solution for conducting mobile video meetings, you will be ready to start using it.
But before you make any video calls or participate in a video meeting using your mobile device, you need to be in the right environment. While video conferencing on mobile devices gives you the freedom to attend meetings wherever you are, just like in the case of using a computer, you need to find the right location or space to do so. Here, visuals and background noise come into play.
You should always look as professional as possible when making video calls; as previously stated, these meetings should be held to the same standards as in-person meetings. After you have your look sorted out, find a space where there is enough lighting; this can be natural or artificial lighting. The main point is to ensure that your device is able to capture the clearest image of you. You can use your device's selfie camera view to get an idea of what the others will see before the meeting gets underway; adjust your look and the lighting accordingly until you see a clear image of yourself on your device's screen.
To ensure that you hear the other correspondents, and they you, set up in a relatively quiet space.
All in all, a well-lit, quiet and distraction-free environment is great for holding a fruitful video conference on the go.
5. Consider Proper Device Placement
For the best mobile video meeting experience, remember to properly position your mobile device. Most people make the mistake of holding their device in their hands during video calls and meetings. This practice is discouraged, as your device is bound to capture a shaky feed if you can't keep your hands steady, and in the same position, for an extended duration. To avoid a scenario where you need to keep changing your posture or switching the mobile device being used from one hand to the other, consider docking your device in a stationary position.
When positioning the device, be sure to check the view once more to ensure that it captures your image, from the shoulders up. This helps ensure that the camera will capture all visual cues, including your body language, during the video chat. Body language is one of the most important elements of face-to-face communication.
6. Experiment and Practice
Video conferencing is meant to help users communicate easily and effortlessly. All you need to connect to a video call or meeting is to set up your equipment, invite participants, and get the meeting underway. However, as straightforward as it seems, video conferencing can be challenging. The best way to get over the common issues and problems encountered in mobile video chats is to practice over and over again; you can even conduct a few dry runs just like you would with a normal computer-based video-conferencing set-up. With time and practice, what once seemed new and awkward will become second nature.
Today's mobile devices are highly capable; they come equipped with a variety of apps that can help you perform everyday tasks such as compiling to-do lists, emailing, calendaring, and video conferencing among others. To improve your mobile video chat experiences and get comfortable with using these small but powerful devices over time, it is recommended that you completely bypass using your computer or laptop every now and then, and in its place use your smartphone or tablet exclusively.
Summary
Over the last few years the adoption of video conferencing has gone through the roof. This technology is making it possible for users to save time and money while still enjoying the full benefits of face-to-face communications. Considering the huge number of highly capable mobile devices in use today, mobile video conferencing can help boost the adoption of this modern communication technology at a broader scale.
While many people have been apprehensive about using mobile devices for video meetings, instead preferring to stick to their trusty computers, following the above guide on how to get the best mobile video chat and conferencing experience will definitely help ease such fears, and boost the adoption of this ground breaking technology across the board.
---

MegaMeeting solves the biggest challenges of modern video conferencing. For users, it is an all-in-one platform that delivers both video conferencing and webinars in a single, simplified interface. For attendees, it is 100% browser-based, making it highly accessible; joining a meeting is instantaneous from a single click. For enterprises, it is highly customizable, with white-labeling options for a private branded solution. For developers, it is API-driven and easy to integrate.
Powered by WebRTC, Node.js, React, and GraphQL, it is a cutting-edge platform that is fun and easy to use for users and developers alike.