Building redundancy into your technology infrastructure is a common goal of most IT teams. Having a backup or fail-safe plan ensures that business will continue as usual, no matter what unexpected problems come up.
But what about redundancy during a global pandemic, where your entire workforce is now online? While many companies have turned to Zoom for their video chats, news about Zoom vulnerability recently cast doubt on this provider's reliability.  Here are some Zoom video conferencing alternatives you can use for the benefit of your business.
Zoom Outages a Growing Concern
Thanks to COVID-19, the Internet is experiencing unbelievable surges in use. But it wasn't just the Internet peaking that caused Zoom outages recently. According to Data Center Dynamics, the carrier simply hasn't been able to accommodate the surge of new users seeking video conferencing services. Zoom offered free video options for education organizations, along with free 40-minute meetings for business. Unfortunately, they have been unable to meet the surge in demand; CRN reports a 151% rise in business for the carrier in March alone.
Alarming security issues have also cropped up. A practice called "Zoom-bombing" has capitalized on Zoom vulnerabilities, causing many companies to look for Zoom meeting alternatives.
What To Look for in Zoom Alternatives
One best practice for business continuity planning is to create alternate workarounds for any system within an organization. A single point of failure for any company can disrupt business as usual. These are all fine arguments for finding the best alternatives to Zoom to protect your business. But finding the right video conferencing alternate can be tricky, or you'll end up just reinforcing your Zoom vulnerability with a different unreliable carrier.
Here's what to look for in a Zoom meeting alternative:
·         API integrations to connect with your existing systems. One drawback of most commercial video conferencing solutions is that they are "dumbed down" for commercial use. Many lack what should be standard, which the ability to integrate with your existing internal technology systems and websites for a seamless experience. Adding a layer of video conferencing over the top of your other systems means you're also adding more work so your teams aren't as efficient. It also adds risk, as you go through the cloud, connect to the video conference provider, and download their software.

Instead, look for platforms that use application program interfaces (APIs) to connect directly into your company website. Having an integrated link on your website lets teams safely use any digital device to video chat, but there are also other efficiency benefits. Imagine how much more productive your work-from-home teams would be if the videoconferencing tool could integrate with calendars, instant messaging, and email. API integration can do all this, and more.
·         The ease of use of your video conferencing solution, however, cannot be discounted. At a time when most of your employees are highly stressed about the COVID-19 pandemic, adding a new technology tool that's unwieldy, doesn't work, or is difficult to understand will only add to their frustration. Look for a Zoom video conferencing alternative that integrates well with your current communications infrastructure. It should also be "plug and play," requiring little or no training to use. Just as important, it should be reliable and secure from hackers.
·         Look for white labeling options to brand the video conferencing service as a part of your business. Instead of seeking a generic commercial online conferencing solution, consider a more professional approach. White labeling means that you can integrate the video conferencing solution directly into your organization for a seamless professional experience. It also means you can add a one-click link directly into a team website on your corporate Intranet. There is no signing up and logging in; white label video conferencing is a one-click seamless process that makes it less frustrating for your employees to use while reinforcing your corporate brand.
·         WebRTC Video Conferencing is preferable to traditional app-based solutions. If you've experienced Zoom outages, you know how glitchy it can be using a system based on central cloud servers. Web real-time communications (WebRTC) does not require an app download. Instead, it's tied directly into your browser, letting video conferencing occur within your corporate webpage. There are no plugins to provide hiccups, instead, the technology works with more tightly integrated API connectors for a secure, stable, low-cost alternative to Zoom or other cloud-driven commercial video conferencing providers.
We know you have a few video conferencing choices, what are the best alternatives to Zoom that meet these requirements for a better video conferencing experience for you and your company?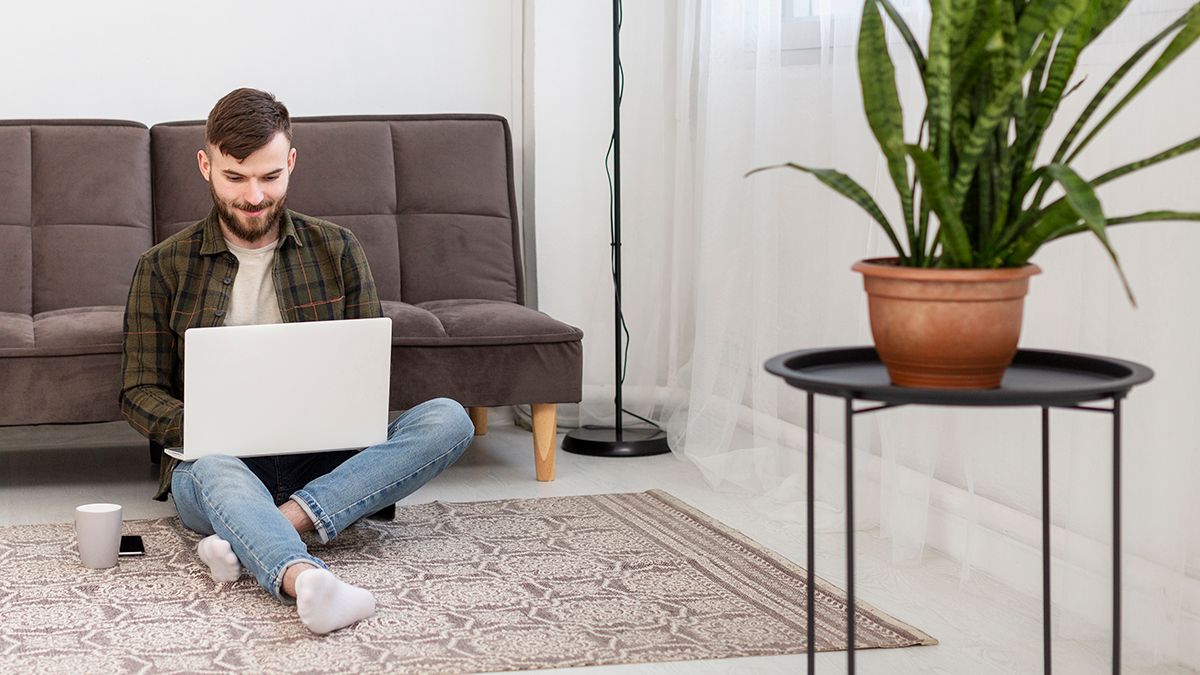 Best Zoom Alternatives To Consider
When looking for a Zoom video conferencing alternative, organizations have several choices. Most of the choices, however, are application-based, requiring a software download from the Internet. Here are some of the best solutions for a reliable video conferencing solution for your company:
·         Skype has been a market leader since it was introduced in 2003. PC Magazine says,"Skype is the department store of communication software," giving it 4.5 of 5 stars. TechRadar says, "Everyone knows Skype, even if they don't use it." Like Microsoft, who now owns the platform, Skype wants to be a sole source of everything from group video calling to text messaging, chatbots and calling to traditional landlines. Recently Skype rolled out a Zoom alternative to directly challenge their rival. The new commercial videoconferencing solution is called Skype Meet Now. It's currently only available on Chrome or Edge browsers.
·         GoToMeeting is not free like Zoom; however, the prices start around $12 per user per month. It's easy to use and, as Skype does, it works with browser plug-ins. One of the cool features is that you can create a custom URL instead of trying to remember the access code to log in. It does miss out on some of the more modern features offered by Skype such as "raise your hand" or audience polling. PC Magazine calls GoToMeeting, "a stable, well-established platform."
·         MegaMeeting is a Zoom alternative that, according to Capterra, "solves the biggest challenges of modern video conferencing." The platform is browser-based, so there is nothing to download. Simple API interfaces allow a seamless interface between your existing software and hardware for smoother workflows for employees. One single click lets you join a meeting. White-label options allow companies to fully integrate the tool into your company website. As a Zoom meeting alternative, MegaMeeting isn't an apples-to-apples comparison; this service is a higher-end alternative to the traditional generic commercial video conferencing solutions.
MegaMeeting is standing by to demo our service for your team. In 30-minutes or less we can show you how our service is a cut above standard web conferencing software. Talk with our team today to set up your alternative to Zoom.

---
MegaMeeting solves the biggest challenges of modern video conferencing. For users, it is an all-in-one platform that delivers both video conferencing and webinars in a single, simplified interface. For attendees, it is 100% browser-based, making it highly accessible; joining a meeting is instantaneous from a single click. For enterprises, it is highly customizable, with white-labeling options for a private branded solution. For developers, it is API-driven and easy to integrate.
Powered by WebRTC, Node.js, React, and GraphQL, it is a cutting-edge platform that is fun and easy to use for users and developers alike.