Before the COVID-19 pandemic struck, the American Hospital Association (AHA) reported that 76% of U.S. hospitals were using HIPAA compliant video conferencing to conduct patient encounters. However, early in the pandemic, the studies showed that the use of telehealth skyrocketed by 1,000% in March 2020 and more than 4,000% the following month. Today, HIPAA compliant telehealth platforms are at the center of patient care.

While commercial video conferencing platforms offer a venue for doctors and patients to unite conveniently without adding the hassle of traveling to an office, not all of these tools are created equal when it comes to HIPAA and telehealth.
Defining the Approach Toward HIPAA and Telehealth
HIPAA is a common acronym used in healthcare today. Ask any provider and they understand that HIPAA compliance is a key regulation that their practice must follow. The Health Insurance Portability and Accountability Act of 1996, or HIPAA, has two crucial guidelines that providers must follow when implementing a telehealth application:
·         Video conferencing security
·         Telehealth privacy
According to the HIPAA Journal, these rules "affect any medical professional or healthcare organization that provides a remote service for patients in their homes or in community centers." For a video conferencing platform to be HIPAA compliant telehealth, the software vendor must follow rules that say:
·         Only authorized users, such as the doctor and patient, can access the information being shared.
·         A system of secure communication should be incorporated to protect private patient data.
·         An overarching technology system should also monitor these communications to prevent malicious or accidental encroachment by outsiders.

These rules are interpreted to mean that HIPAA compliant video conferencing should leverage end-to-end encryption of all data, both while it is in transit over the internet and at rest within an electronic health record (EHR). Encryption simply means that the data is scrambled and that only those with an electronic key to the information are able to see the information.
The HIPAA Journal says HIPAA and telehealth applications are fine as long as "reasonable and appropriate safeguards" exist to prevent patient data from being disclosed to any unapproved parties. They also say, "unsecure channels of communication such as SMS, Skype, and email should not be used."
The rules also state that for a doctor to employ HIPAA compliant telehealth, they must have a Business Associate Agreement (BAA) with the third party storing the patient information.
How Hospitals are Using HIPAA Compliant Telehealth to Provide Care
Becker's Hospital Review recently reported on a dozen hospitals around the country that changed their workflows during the pandemic to adopt HIPAA compliant video conferencing. Some of the stories they shared included:
·         Emory Healthcare in Atlanta increased to more than 3,000 telehealth encounters a day during peak surges of the pandemic. The system CEO stated, "Clearly this model has many benefits for all involved."
·         Baptist Healthcare in Pensacola, Florida "had a significant, rapid expansion of telehealth services in response to COVID-19." They've found it highly effective for addressing patient health.
·         Hospital Sisters Health System in Springfield, Illinois already had a plan to expand their HIPAA compliant telehealth services. They just executed that plan at an accelerated rate during the coronavirus pandemic. They called it "the right thing to do for our patients."
·         Cherokee Health Systems in Knoxville, Tennessee plans to continue its telehealth expansion long after the pandemic has resolved itself.
·         Beth Israel Deaconess Medical Center in Boston says they had widespread adoption of their HIPPA compliant telehealth tools, saying that these tools allowed the organization to balance the challenges of a global pandemic.
HIPAA and telehealth go hand-in-hand. Will these tools continue to play a part in the healthcare landscape of the future? The CEO of Nationwide Children's Hospital in Columbus, Ohio told Becker's "Even after this emergency is behind us, telehealth will continue to play an important role for providing care."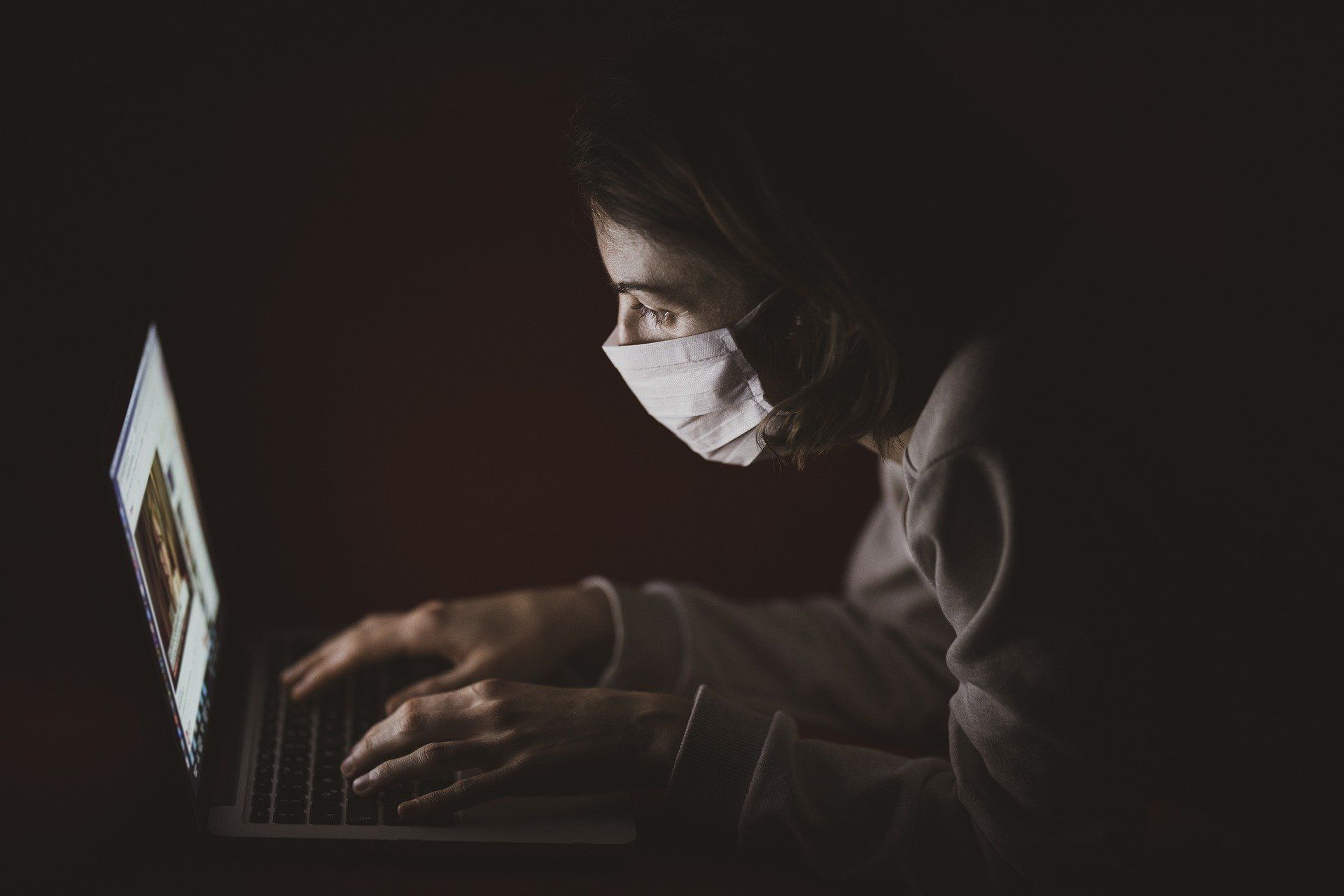 Is HIPAA Compliant Video Conferencing Here to Stay?
By all accounts, telehealth seems to be here to stay. MedCity News recently published an article by Dr. Peter Alperin who suggests that implementation of telehealth technology will continue long after COVID because:
·         The technology itself continues to improve.
·         Healthcare reimbursement will lean toward promoting these visits, both as a result of consumer demand and also because a virtual house call is a much less expensive way to provide care.
·         Telehealth improves access to care for people in rural areas where there is often a doctor shortage that makes getting even routine treatment difficult.
Dr. Alperin has some good points; telehealth is becoming a game changer for both patients and doctors. Healthcare organizations seeking to expand their HIPAA compliant telehealth programs can reap three key benefits for themselves and their patients:
1.      Telehealth saves time both for providers and patients. Telehealth cuts commute times to a doctor's office—and it should be noted that this can also benefit healthcare providers. No more middle-of-the-night trips to an ER for an on-call doctor that can simply dial up a HIPAA compliant video conference. Patients avoid the hassle of traveling to an office, parking, and waiting in a potentially germ-filled waiting room with other patients.
2.      Telehealth extends the reach of healthcare providers to the furthest corners of the globe. A HIPAA compliant telehealth vendor can bring a doctor to the patient wherever they are, assuming there is a viable internet connection. This could democratize healthcare in a way that benefits everyone.
3.      Telehealth can also speed up the time it takes to receive a diagnosis. Given that some medical conditions are affected by the speed at which treatment is provided, dialing up a doctor quickly could have an impact on patient healthcare outcomes. Saving time could mean saving more lives, and a HIPAA compliant video conference could lessen the wait times associated with receiving care.
Given what we now know about telehealth, how should your healthcare organization approach video conferencing? The answer seems clear; with widespread HIPAA compliant telehealth in greater use, organizations should work closely with vendors like MegaMeeting to serve patients. MegaMeeting is a HIPAA compliant video conferencing solution perfect for small, mid, and large healthcare networks.
Talk with our team today about how we work hard to provide our healthcare clients with the best secure HD video conferencing solutions for our medical customers. Or, sign up here to get 14-days free.
---

MegaMeeting solves the biggest challenges of modern video conferencing. For users, it is an all-in-one platform that delivers both video conferencing and webinars in a single, simplified interface. For attendees, it is 100% browser-based, making it highly accessible; joining a meeting is instantaneous from a single click. For enterprises, it is highly customizable, with white-labeling options for a private branded solution. For developers, it is API-driven and easy to integrate.
Powered by WebRTC, Node.js, React, and GraphQL, it is a cutting-edge platform that is fun and easy to use for users and developers alike.