We live in an era when the internet is the main resource for people to get most, if not all, of the information and content they need, and this applies to attorney services. The enormous influence of the internet is not a fact lost on law firms; almost every law firm is working to bolster its internet presence and create a recognizable brand online.
However, in most cases, law firms are doing the same things, and following somewhat of a similar process, as the other law firms they are competing with. Every law firm has developed its own website and optimized it for better search rankings, and rightly so: You need a website that ranks well on search engines to attract and acquire new clients.
In addition, most law firms have developed a social media marketing campaign to take advantage of the billions of active users on social media platforms. They have established a presence in legal directories in their locality or field of specialization. Finally, most law firms or attorneys will turn to a newsletter marketing strategy to strengthen their brand.
While these strategies will increase your chance of attracting new clients, you might find it hard to stand out from the crowded legal market. Fret not, however. We have a solution that is not only very simple to implement, but also quite useful, as well as underused: Your law firm marketing strategy should incorporate webinars.
While this is a simple strategy, you stand to gain a considerable return on your investment from it. For a better understanding of the strategy, here are some of the top reasons for your law firm to use webinars as part of your marketing efforts.
#1. Webinars Are Always Available to Represent You
Unlike seminars and one-on-one consultations that require your physical presence, webinars are hosted online, and they are available 24/7, 365 days a year. Whether a potential client is researching about your law firm during your days off, on holidays, at night, or when you are busy, you still can educate them in a personalized manner.
Importantly, webinars are available no matter where your clients are situated. Unless you restrict access to the webinar by user location, potential clients can access your webinars no matter where they are on the globe. This is especially true when you combine the webinar with a highly optimized and targeted website or social media assets that can reach a large portion of your target audience.
In essence, a webinar gives you the ability to always be ready and waiting for a client to contact you, no matter when they need you or where they are located. By using webinars as part of your marketing strategy, you have the capacity and capability to reach out to prospective clients at the precise moment they are searching for your services.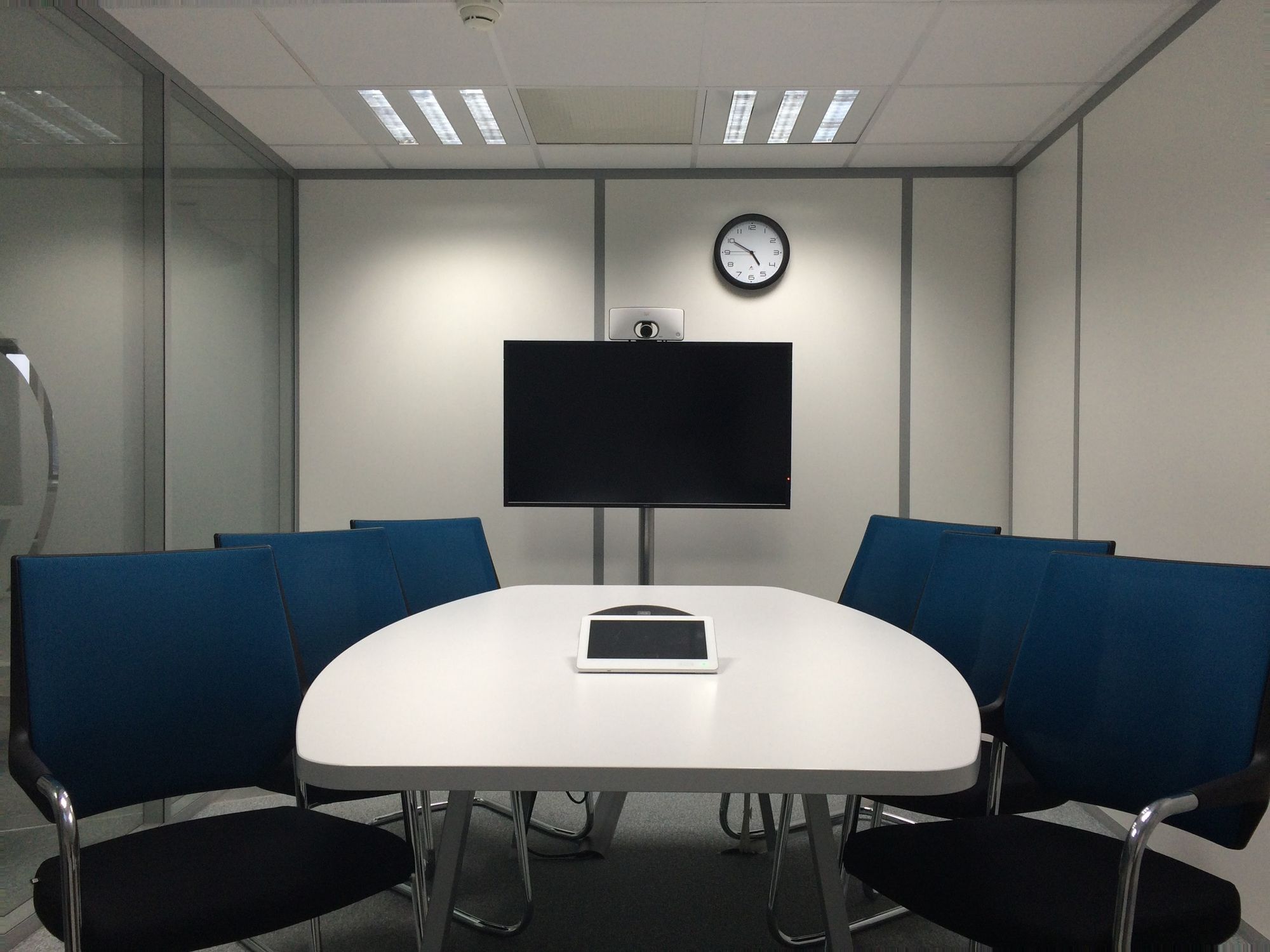 #2. Webinars Can Double as Free Consultations
If you are a law firm that specializes in a specific area of expertise, potential clients usually reach out to you with similar concerns that match your area of expertise. For instance, if you are a law firm that has specialized in family law in your region, prospective clients might contact you when they need the best divorce lawyer, adoption lawyer, child support attorney, and so on. The clients' area of concern lies within your specialty.
However, many prospective clients will want a free consultation, which is a time-consuming endeavor with no guaranteed return. As a law firm, the time of every team member is valuable, and if there is something you can do to optimize and increase time spent on productive things and less on nonproductive areas, you ought to do it.
Here is where webinars come in. As a law firm, you can create a webinar that answers most, if not all, of the questions that prospective clients have. Having given tens, hundreds, and in some cases, thousands of free consultations, you will have a good idea of the typical questions prospective clients ask. As such, producing a relevant webinar that can substitute for (or at the very least supplement) the free consultation is not a difficult endeavor.
Once you create the webinar with fresh content, you should place it in a strategic part of your sales funnel, somewhere you are sure your prospective clients will find it as they are conducting their research. In doing this, you are assured that whenever a prospective client contacts you, they are likely acquainted with what you offer, and they are more likely to convert.
As you can probably tell, you can use webinars to offer free consultations to many more people than is feasible using one-on-one meetings. Given the importance of free consultations as a marketing tool for law firms, this will bode well for your ability to attract new leads and your ability to convert them into paying clients.
#3. Using Webinars as Part of Law Firm Marketing Strategies Gives You Authority in Your Niche
Acquiring new clients is never easy. It's a difficult, expensive, and time-consuming process. However, you can make things easier on yourself by establishing your authority in your field. Webinars are useful in creating authority, as they give you a chance to educate your target audience and display your expertise.
You can use webinars to educate your clients on the latest developments on legal matters in your field. If you are a corporate lawyer, you can create high-quality webinars with content covering the most recent changes in the law that affects corporations.
Additionally, webinars stand as a testament to your dedication to your clients' needs, which is excellent for your brand. This gives you a competitive edge, as the webinars provide a method for you to educate your existing and potential clients, as well as display your expertise at the most opportune moment. Unlike seminars that require your prospective clients to dedicate time and money to attend, your potential clients can access the webinars any time they wish to do so - and free of charge.
#4. Using Webinars as Part of Your Law Firm Video Marketing Strategy Improves Your Interactions with Clients
Just like any other organization, law firms should strive to connect with their target audience as much as possible. Making a concerted effort to connect with your clients will improve your ability to attract new ones, while increasing the chances of retaining your current clients.
For instance, you can create and offer exclusive webinars for your current clients to educate them; a good example is a corporate attorney creating quarterly webinars to educate their clients on the latest developments in the world of corporate law that might affect their business.
Law firm video marketing strategies can also incorporate webinars designed to connect with new clients. To this end, your law firm can create engaging, content-oriented webinars that answer the questions potential clients have, and, therefore, meet their needs. Alternatively, a law firm can create content for its referral programs or sources of leads.
Either way, as a marketing tool, the webinar is a visible, interactive, and memorable medium that ensures you stay in your target audience's mind. A webinar ensures your target audience always knows you are available and ready to meet their needs. Consequently, a webinar helps you create a memorable brand.
#5. Webinars Allow You to Reuse Content You Already Own
Creating content for your law firm can be a daunting and expensive endeavor; this is why you should consider using webinars in your marketing. Webinars are renowned for letting you re-purpose content, thereby giving the content you already own a new purpose and usefulness.
For instance, if you have an article that is performing well on search engines – one that ranks high, and that has effectively driven conversions – you can consider creating a webinar based on the content. Doing this will help attract more potential clients as you can reach out to a broader audience. In turn, it effectively increases your return on investment from the content you develop.
#6. Webinars Increase Your Content
Another strategy for webinars is the inverse of the content re-purposing strategy described above. Instead of developing webinars based on the content you already have, you can create webinars and produce content from the recordings. This is a common strategy among SEO marketing agencies. They create webinars designed to educate their audience on a particular topic. For instance, Moz.com has their "Whiteboard Friday," a webinar that is also turned into an article and a podcast-type audio file.
After recording the webinar, you can create a written transcript of the webinar. Some even create a downloadable audio file that the target audience can download and listen to as a podcast. In doing this, the webinar becomes a source for video, written articles or blog posts, and audio content. This approach is particularly important as search engines, especially Google, are less inclined to rank a video from websites other than YouTube.
As such, using webinars as part of law firm marketing strategies, and as part of your law firm video marketing plan, allows your firm to use the content created during the recording of the webinar to:
·         Create article content that can rank well on search engine results pages (SERPs);
·         Create audio content that can rank well on podcast platforms;
·         Create video content via a recording of the webinar that can be placed on your firm's website or linked to in emails, allowing prospects and clients to view the content at any time.
As you can appreciate, when done right, a webinar can be a fruitful source of content for your law firm, which in turn will improve your search engine ranking and performance, while enhancing your online presence and brand value.
#7: Using Webinars to Educate the Employees in Your Firm
The most significant benefit of webinars, and the WebRTC technology that powers browser-based webinars, is their flexibility. The software you use to create webinars for marketing purposes can also be deployed for internal use within your firm. Specifically, you can deploy webinars to educate employees on issues of concern. Webinars are not exclusively law firm marketing strategies and tools.
So, how can you use webinars to educate employees? Law firms can:
·         Educate new employees on company policies, educate employees on revised company policies, etc.;
·         Train employees and conduct one-to-many virtual demonstrations on the use of new equipment and systems;
·         Teach employees about new security protocols and procedures;
·         Much more.
Importantly, there are real benefits to using webinars for internal staff training and education. Chief among these includes a decrease in the cost of training. Training employees, new or old ones, is a costly task, but nonetheless, a necessary one.
If a law firm's offices do not have enough room to accommodate a large group of people, the firm must find a venue to host the training. In addition to venue costs, there is a cost associated with traveling, the food, beverages, hotel stays, and so on, all of which add to the cost of training. Webinars do away with these costs, as the employees can use the webinar at the most convenient time – and from home or their local office.
Webinars also improve engagement in the training sessions. When the webinar is set up correctly, and the trainers and trainees make use of the additional tools available on webinars (Q&A chats, polls, surveys, etc.), the webinar can end up being more interactive than in-person training.
In cases where there is no need for active participation of the trainers, law firms can also use webinars to automate training sessions. For instance, on law firm policy, the human resources department can produce a webinar covering every aspect of company policy for new employees. Upon employment, new team members can be given access to the webinar to learn as part of the on-boarding process.
Other benefits of using webinars to train law firm employees include increased productivity, better tracking of progress, and better recording of the training sessions.
Conclusion
Webinars are great tools for legal firms. Whether you need a new marketing tool to bolster your current marketing efforts or you need a tool for internal education and training of staff members, a browser-based webinar will suffice.
However, for the best experience, you need the best webinar software: You need MegaMeeting. Not every webinar software is designed the same. MegaMeeting offers you a feature-rich software that has been optimized for cost-efficiency and security. MegaMeeting has been supplying the legal industry with industry-customized video conferencing and webinar software since 2011.
To learn more about how webinars and MegaMeeting can help your law firm, contact us today.
---

MegaMeeting solves the biggest challenges of modern video conferencing. For users, it is an all-in-one platform that delivers both video conferencing and webinars in a single, simplified interface. For attendees, it is 100% browser-based, making it highly accessible; joining a meeting is instantaneous from a single click. For enterprises, it is highly customizable, with white-labeling options for a private branded solution. For developers, it is API-driven and easy to integrate.
Powered by WebRTC, Node.js, React, and GraphQL, it is a cutting-edge platform that is fun and easy to use for users and developers alike.