The issue of high quality healthcare has always been a top priority in people's lives. One of the biggest complaints among patients is that getting medical advice when they need it from their doctors is difficult, which is mostly because a diagnosis gets delayed when there is incomplete information from the patient's health status or history. These and other setbacks can be eliminated by the use of web based video conferencing software. These online meeting solutions have helped create an entirely new field, called Telemedicine, which is the remote diagnosis and treatment of patients by means of telecommunications technology.
For many patients, mobility problems prevent them from seeing their doctors when they need to. This is a common problem among geriatric patients and those who are disabled or too ill to move. Video conferencing between the doctor and patient removes the barrier created by distance. It allows the patient to have a virtual visit with the doctor. The high quality video transmission allows the doctor to visually evaluate the patient and do a quick assessment for further treatment or tests. For the patient, being able to communicate with the doctor face to face can soothe any anxiety from worrying about not being to get access to the physician.
During a follow-up virtual visit, the doctor can collaborate with the patient, sharing test results with the patient and even allowing the patient to see results of x-rays or scans. This can all be done through screen sharing technology, which allows the patient to see the doctor's computer screen.  This can be accomplished whether the patient is on a computer, laptop or even a mobile device such as a tablet or their phone. Many patients appreciate this as it helps them better understand their health issues.
The quality of patient care is improved as video conferencing is light years more advanced than a regular phone call with the doctor. Patients feel more connected just by the fact that the doctor can see them and patients can see the doctor as well.
Video conferencing services also enable doctors to collaborate with each other on patient care. For complex medical problems, a patient often has a team of healthcare specialists overseeing specific parts of the problem. Through video conferencing, these specialists can come together for an online virtual meeting to discuss the care of a particular patient, even if these specialists are located in different parts of the world. The patient benefits from getting the best medical advice without the barrier of geographic locations.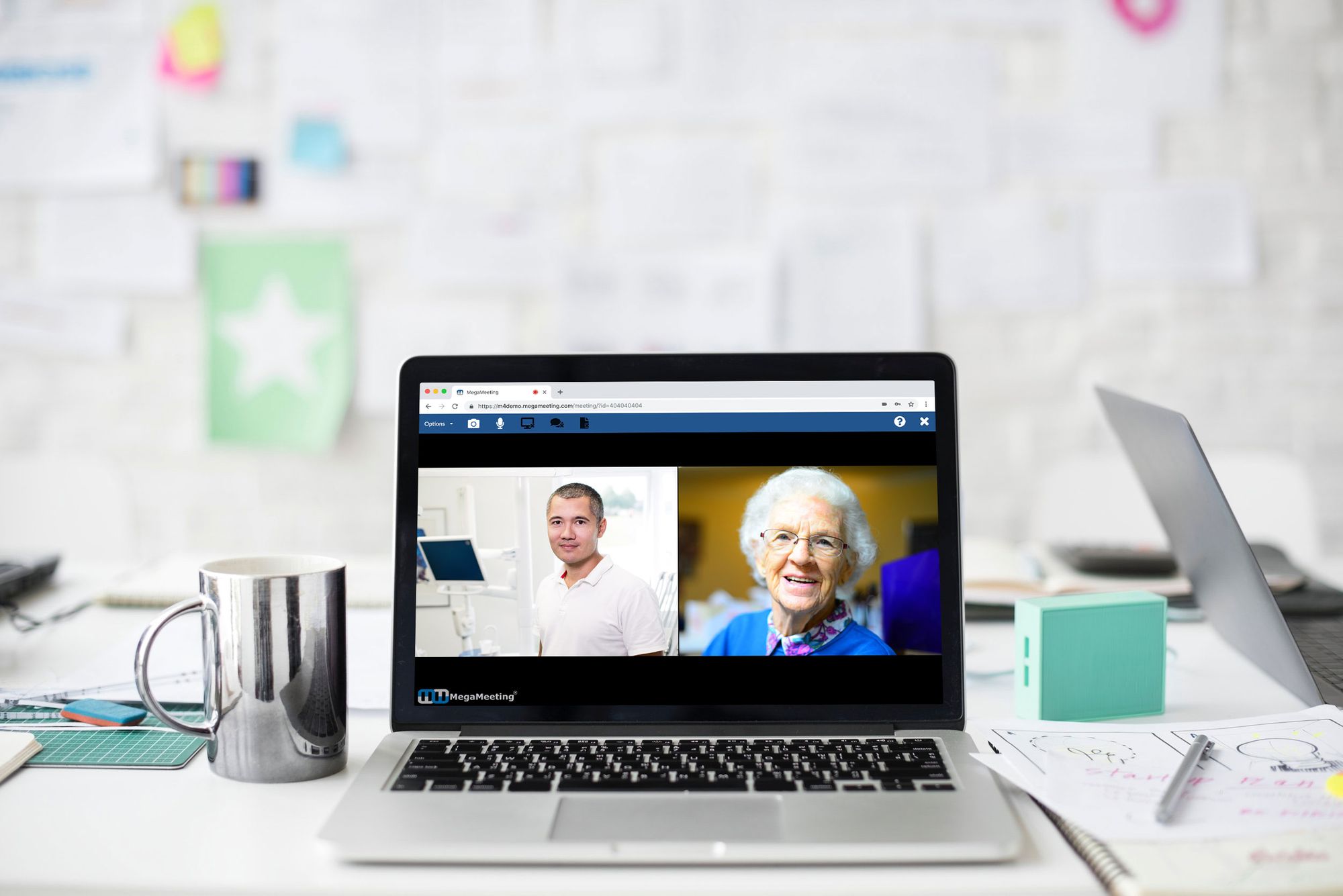 Patient privacy is always of the utmost importance. Make sure to use a video conferencing solution that is always encrypted end-to-end to ensure the highest level of security. Access to the microphone and camera is controlled by the user at all times, and these can be disabled by the user at any time. For the patient, this allows them the comfort and reassurance that they have the freedom to "pause" the meeting if necessary. For the healthcare specialists, they can rest assured that they are in compliance with patient privacy regulations when they are discussing patient care with each other through video conferencing.
As technology continues to improve, video conference services and telemedicine will continue to advance. This technology enables patients to get access to medical services faster. The patient can be monitored remotely without requiring the patient to travel long distances. Medical professionals can improve the quality of patient care by collaborating with each other more efficiently. This is truly one of those win-win environments in which all participants receive the benefit of the technology. Telemedicine video conferencing software is a revolution in the world of health.
---
MegaMeeting solves the biggest challenges of modern video conferencing. For users, it is an all-in-one platform that delivers both video conferencing & webinars in a single, simplified interface. For attendees, it is 100% browser based making it highly accessible; joining a meeting is instantaneous from a single click. For enterprises, it is highly customizable with white labeling options for a private branded solution. For developers, it is API driven and easy to integrate.
Powered by WebRTC, Node.js, React, and GraphQL is a cutting-edge platform that is fun and easy to use for users and developers alike.
---