In today's digitized world, every minute of every day matters. Instead of wasting time and money travelling to central locations for meetings or seminars, you can use webinar platforms to schedule and host highly effective online events that bring together hundreds, thousands, or even tens of thousands of attendees in one convenient and easy to manage virtual location.
While there are many webinar solutions available out there that appear to have similar features, it is important to note that each one is unique in its own way; similarly, there will likely be one that best fits the critical combination of your budget and your online meeting requirements, delivering the ideal webinar platform for your business. Read on to find a detailed webinar platform comparison, outlining the pros, cons, and main features of some of the best webinar and video conferencing platforms available today.
MegaMeeting
For the ultimate browser-based webinar experience, look no further than MegaMeeting. For your attendees, this feature-rich solution makes the task of following your online presentations as easy as opening up a browser and logging into the event. There are no apps to download, making this platform an exceptionally easy, yet highly secure option for any business. Through MegaMeeting's video conferencing and webinar platform, hosts can plan and execute real-time online events that bring together up to 200 attendees with ease.
One of the main draws of MegaMeeting's solution is the white-label feature. This simply means that MegaMeeting clients can add their own custom branding to any video conference, including a custom domain name, colors, and logos, to all their webinars. As such, end users can use their webinars for marketing and branding purposes. Companies can even rebrand the MegaMeeting video conferencing solution as their own, increase the price, and resell it to their customers. This is a highly effective model that some of the other commercial video conferencing solutions simply don't offer.
No matter whose name is on the video conferencing solution, the success of your webinars depends on how accessible they are. MegaMeeting helps users create the most easily accessible online events by simply being compatible with the most popular web browsers, such as Safari, Chrome, Firefox, and Edge. Your video conference attendees will not suffer the embarrassment of an installation glitch that causes them to be late for a meeting. They simply click the online video link and the software takes care of the rest. This level of professionalism eliminates the worry that the end-user may be downloading a virus along with the video conferencing app from the internet.
As one of the most advanced and reliable webinar solutions on the market today, MegaMeeting also makes use of WebRTC protocols to ensure the transmission of the clearest audio and video over an internet connection. Given the variations in network conditions in different parts of the world, WebRTC automatically adjusts video and audio quality to ensure that all attendees receive a continuous and uninterrupted stream that matches the conditions of their network connection.
From a security perspective, WebRTC offers end-users unparalleled protection, encrypting data, both while in-transit and at-rest. Unlike some video conferencing solutions, MegaMeeting is fully HIPAA-compliant.
Here's a comprehensive list of the main features of MegaMeeting:
•       Browser-based
•        White-labeling
•        Accommodates up to 500 attendees
•        WebRTC-enabled
•        Chat
•        Live polling
•        File sharing
•        Attendee registration page
•        Downloadable .MP4 recordings
•        Custom domain
•        Free trial (14 days)
•        Pricing Plans: $19/$29/$79 per month
•        Single solution for both webinars and video conferences
As you can see from the features listing, MegaMeeting is designed to meet and surpass even the most stringent requirements for hosting successful webinars in the modern era. The affordable pricing is also a great attractant for businesses of any size, from startups and small to medium sized companies to enterprise organizations looking for a reliable and feature-rich webinar and video conferencing application.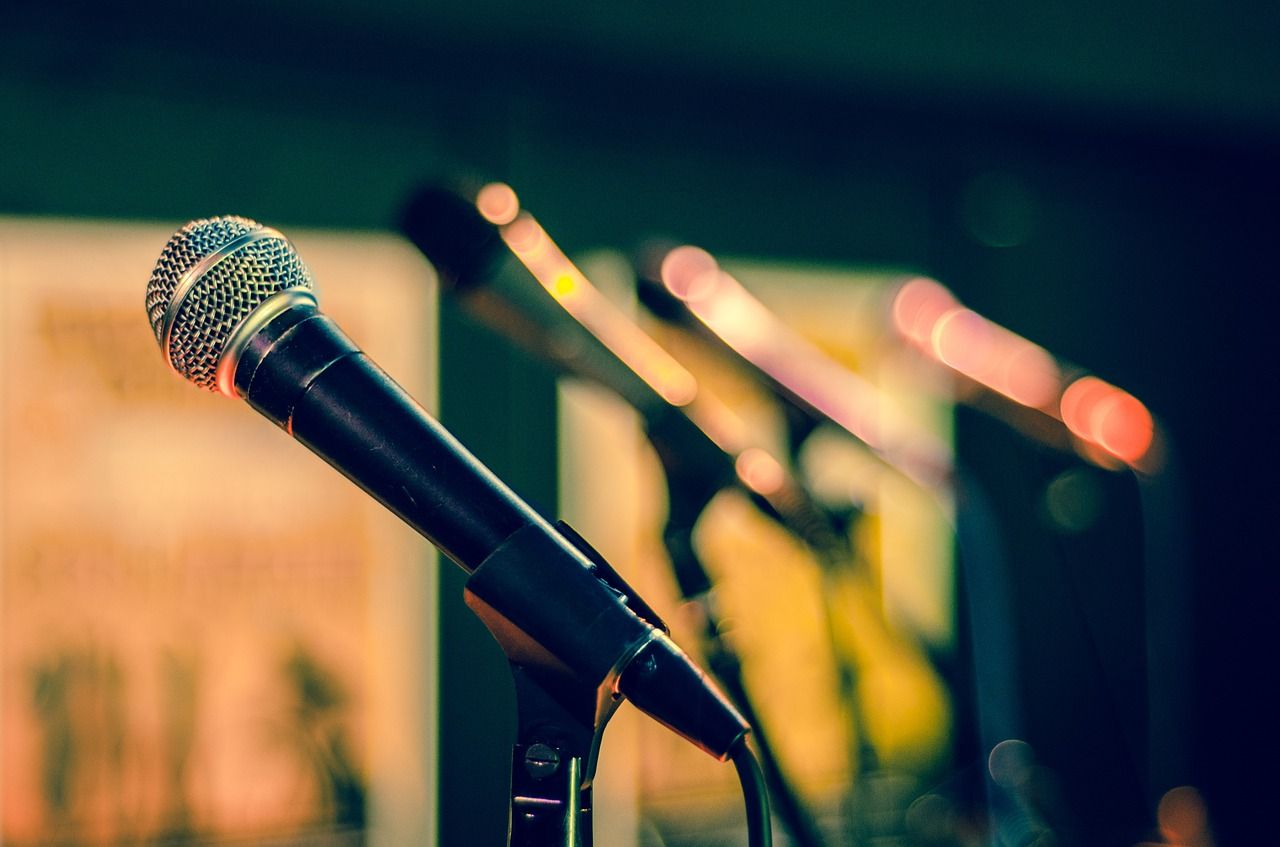 GoToMeeting vs. GoToWebinar
Citrix GoToMeeting also offers GoToWebinar. The platforms, although owned by the same brand, have different functions in the video conferencing space. GoToMeeting is more appropriate for business video conferencing solutions, supporting up to 250 attendees for their business plan. GoToWebinar supports up to 3,000, making it more appropriate for training, sales pitches, or other large virtual events.

GoToMeeting is one of the best video conferencing and webinar platforms in the marketplace, with a very strong basic core of service offerings. When it comes to hosting successful video conferencing and webinars, ensuring that most, if not all, of your attendees can follow the event with minimal issues is a must. Both GoToMeeting and GoToWebinar succeeds at this by delivering perfectly synced audio and video that is very reliable.
GoToMeeting also gets it right with its highly effective and well-integrated polling feature. There are several benefits to this feature. For starters, it's a great way to ensure your audience is engaged in the video conference. The presenters get the freedom to choose the exact timing of each poll they run, as well as whether they want to have the results displayed to viewers during the video conference—or not.
Whenever a poll comes up, it takes over the viewer's screen, making it easier for them to see it and more enticing to participate. Furthermore, anyone following along during a recorded on-demand event will also be able to see the poll, giving them an idea of what transpired during the live presentation. All these features make it easier for hosts to better communicate their message during their events using a GoToMeeting poll. This polling feature is also available on the GoToWebinar product.
While GoToMeeting does deliver reliable operation, it still has some noticeable quirks. The solution has been around for a number of years, and while it has received a few updates during this time, its user interface is now starting to show its age, especially when compared to some of the newer platforms on the market today.
One of the major downsides of the GoToMeeting solution is the discrepancy between what the host sees on their screen and what their attendees see. Unless you have taken the time to find out what viewers see by checking out the attendee view, you will not be able to know what they are seeing, especially when you are sharing your webcam and screen at the same time. The layout and elements displayed on the viewer's screen also change for those following a recording of the event. This makes for a disconcerting experience for the presenter, and potentially, the attendees themselves.
Unlike most of the solutions discussed here, GoToMeeting comes with minimal marketing features. To brand or customize the registration page, you will need to build your own branded landing page. During live events, it is not possible for hosts to add clickable buttons or a call-to-action on this solution; this makes it harder for hosts to make a sales pitch during the presentation. Unlike MegaMeeting, GoToMeeting and their other product, GoToWebinar, are not a true white label offering.
Here's a breakdown of some of the main features you can expect to find with GoToMeeting's webinar solution.
• Some custom branding
• Custom registration forms
• Engagement dashboard
• Polls
• Recording
• Post-event reports and analytics
• Free trial (7 days)
• Up to 3,000 participants (at highest price tier)
• Pricing Plans: $49/$99/$199/$399 per month
• Includes subscription to video conferencing service, a separate solution
The entry-level subscription does not come with the webcast feature, which raises the number of participants to 3,000. Also, when used, the webcast feature eliminates the host's ability to un-mute attendees for enhanced interaction during events; webcasts are also not password-protected.
Zoom
Even though Zoom is generally considered to be an online video meeting solution, it can also be used to host webinars. On their website, Zoom claims to be one of the most popular webinar solutions used by some of the world's top organizations. The solution does deliver some top features and reliable functionality at all pricing plans, from the basic package, which is available for free, right through to their most expensive package for enterprises.


It is, however, worth noting that since Zoom is not a dedicated webinar solution like some of the solutions described here; it has some significant drawbacks in operation. For instance, just like GoToWebinar, Zoom has a dated user interface that can get quite jumbled up on the host's and attendees' sides when you start using a number of different features simultaneously during a live event, such as polling and Q&A.
Zoom's video conferencing solution also makes it harder for users to create the most effective presentations, as you cannot choose the timing of your polls. It must be somewhat frustrating for attendees have to click the polls and Q&A icons to discover these features, as they are not displayed in the viewer's screen, in plain sight.
Zoom's pricing varies wildly from a free video conference for up to 40-minutes for one end-user, to $300/year for an unlimited solution. Ten licenses cost $3,000 annually, however it does include Voice Over IP (VoIP) calling and the ability to host meetings of up to 300 participants. This places Zoom on the higher end of the cost structure for many companies.
There is also a $1,999 package for up to 10 licenses, which still seems high if the customer is a small business. These packages do not include the webinar feature that allows a larger group of participants; that is a separate offering. To get the web conferencing package, users must first sign up for the Pro package, as the Basic package, which is available for free, does not support this function. Over and above the initial Pro package subscription, clients are required to pay for the webinar package as an add-on.
So, while Zoom is considered to be one of the cheapest online meeting solutions if you take in the free 40-minute option, adding webinar functionality leads to a substantial increase in the initial subscription price.
For businesses that would find it more reassuring and convenient to have their webinar solution deployed and run on their own private network, Zoom also offers on-premise deployment (also known as Zoom Rooms) through their enterprise Ready Meeting Connector. This simply means that part of Zoom's cloud-based infrastructure is run through your own network. Functions such as video, audio, and content sharing are all hosted on your organization's private network, while administrative functions continue to be hosted on Zoom's cloud.
Here's a list of some of the main features available in Zoom's Video Conferencing and Webinar Packaging:
•        Some custom branding and vanity URL
•        Chat
•        Polling
•        Up to 100 panels
•        Recording
•        Reporting
•        Custom registration
•        File sharing
•        Variable pricing plans per month
•        On-premise deployment Zoom Rooms
•        Accommodates up to 10,000 participants at highest pricing tier
•        Supports Facebook Live and YouTube streaming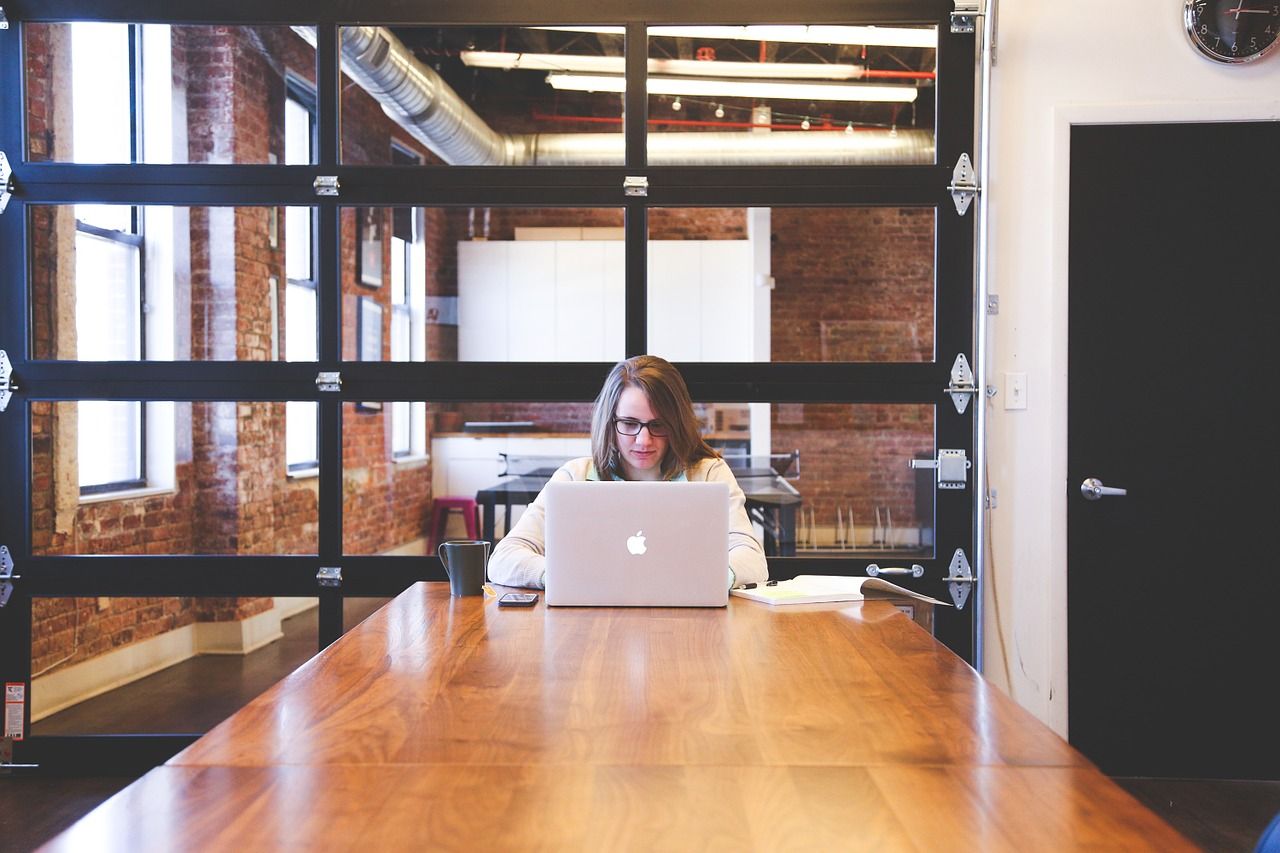 WebEx Events & Webcasting
WebEx vs. GoToMeeting
As one of the most powerful video conferencing and web hosting solutions out there, WebEx prides itself on helping users host online events accommodating up to 3,000 attendees and stream webcasts to a whopping 40,000 viewers. Their webinar hosting solution is designed to ensure that users have the power to plan and execute online events that bring together multiple presenters and thousands of attendees in a seamless process. This makes it a clear competitor of GoToMeeting's webinar solution
When comparing WebEx vs. GoToMeeting, one of the standout features of WebEx video conferencing and webinar solution stems from the fact that clients can get help from seasoned WebEx event producers to help them create and launch their best online presentations.
For this feature alone, when looking at WebEx vs. GoToMeeting, this gives WebEx the competitive edge.
WebEx and their ability to provide clients with all the technical help they need to create better online events is a highly attractive offering from this company. The service makes it possible for hosts to focus on what matters most, delivering the most interactive and enriching presentation to their audiences.
Here's a simple breakdown of some of the main features that make WebEx one of the best webinar platforms out there:
• Up to 3,000 attendees (40,000 through webcast)
• Invitation-only access
• File sharing
• Chat
• Polling
• Attention monitoring tools
• Custom registration
• Limited custom branding on all invitations and the registration page
• Recording
• Help from an experienced WebEx event producer
While all of these features point to a highly reliable and capable video conferencing and webinar solution, it is worth noting that their website does not contain any pricing information for their WebEx Events and Webcasting product. To get any pricing information for even basic video conferencing, potential clients must reach out to their sales team by filling out a form on the official WebEx site.
R-HUB
Similar to MegaMeeting, the only things R-HUB invited meeting attendees need to follow your webinar are an internet connection for the video feed and a telephone line for audio. R-HUB uses their server to make it as effortless and easy as possible for your attendees to attend your online event using the browser on their devices, including mobile devices, laptops, and desktop computers. However, you cannot hold an R-HUB webinar without their proprietary hardware.
Some of the main features of R-HUB webinars include:
• Browser-based
• Chat
• Screen share
• Polling
• Registration
• Requires hardware (R-HUB Server)
• Recording
• Pricing: $795 / $1795 (one-time fee)
ClickMeeting
ClickMeeting is one of the most well-designed and capable webinar hosting solutions out there; however, its screen sharing feature does not deliver the same level of performance as seen in most of its closest rivals.
As a dedicated webinar solution, this browser-based solution makes the work of designing great events easier; users can create everything from open, closed, or paid events without the need to use other third-party solutions. Hosts can use ClickMeeting to craft a well-choreographed event that perfectly strings together video, polls, Q&A sessions, and calls-to-action (CTAs) using ClickMeeting's valuable timeline builder feature.
The solution also comes with a well laid-out user interface that makes it easy for hosts and attendees alike to access all the tools they require during live presentations. In addition to making it possible for hosts to perfectly time their poll questions, ClickMeeting also gives hosts access to a variety of poll question styles meant to further enrich the viewer's experience.
One of the biggest disappointments when it comes to using this solution is that even though it is browser-based, users are required to download a screen sharing app. This is somewhat inconvenient, since most of today's browsers come with built-in screen sharing capabilities. The app's operation is also said to be somewhat lacking, making screen sharing more challenging than necessary.
Here's a list of some of ClickMeeting's top features:
• Stream on Facebook or YouTube
• Free trial available
• Full custom branding
• Secure invite links
• Polling
• Chat (with online translation)
• Recording
• Reporting and statistics
• Pricing Plans: Free / $25 / $40 / Custom
While ClickMeeting is definitely one of the easiest-to-use webinar solutions available today, its quirky screen sharing app might be a deal breaker for many users.
Summary
Without the right video conferencing or webinar solution, even the best presentation is bound to end up in failure. From the list of the best video conferencing platforms we've suggested, it is easy to see that MegaMeeting, which offers reliable functionally and a list of advanced but simple-to-use features, is a great option. This is especially true for businesses looking to reap the benefits of hosting successful webinars, while keeping their costs down.
---

MegaMeeting solves the biggest challenges of modern video conferencing. For users, it is an all-in-one platform that delivers both video conferencing and webinars in a single, simplified interface. For attendees, it is 100% browser-based, making it highly accessible; joining a meeting is instantaneous from a single click. For enterprises, it is highly customizable, with white-labeling options for a private branded solution. For developers, it is API-driven and easy to integrate.
Powered by WebRTC, Node.js, React, and GraphQL, it is a cutting-edge platform that is fun and easy to use for users and developers alike.