Is a commercial video conferencing solution right for your business? Does personalization matter to your customer service experience? If it does, a giant, impersonal commercial video conferencing company may not be what you need.
If you're using video conferencing software these days, you may wonder if there is an alternative to the two or three major players in the marketplace out there. You may have experienced a customer care issue that makes you feel like a number. It's a big issue because you now depend heavily on video conferencing software at every level of the business. Trust still matters, but if your video conference solution doesn't build on that trust, what are the alternatives?
This blog will look at what really makes the best video conferencing solutions stand out. We believe one of the key issues is personalized customer service, and that's something you just won't get from a major video conferencing vendor.
What Are the Characteristics of the Best Video Conferencing Solutions?
Personalized customer service: Does your video conferencing software vendor still provide it?
When looking for vendor partnerships for your small business, your goal is to be a big fish in a small pond. Or at least to be treated that way by the vendor you select. Personalized customer service is always important. All business vendors strive for it. But as these companies scale, sometimes that personalization can't grow in relation to the business model.
Let's take video conferencing companies as an example. In 2020, Zoom became the go-to solution for communication, and the company experienced exponential growth (some say as high as 500%). Other large video conferencing providers experienced the same growth as we scrambled to keep communication going during the pandemic.
But what happens to customer service when this kind of fast growth happens? Usually, companies struggle to provide the same kind of personalized attention to their customers—especially when the growth is unexpected and rapid. To scale, they must streamline everything, including the relationships they had with customers when the company was half the size. This is a standard business model, but it does change what you experience as a customer. Many companies circle back to customer care after their growth stabilizes, but it's standard that they will lose more tenured clients during their ramp-up—even as they're adding new ones.
So, while video conferencing software vendors like Zoom struggled during the global pandemic just to keep up with demand, their competitors were watching them try to scale and lose clients along with any kind of personalized quality of care. Vox recode says, "While Zoom earned popularity because of its dependability and ease of use, its competitors have gotten a lot better in these respects by simplifying their services and bulking up the quality of their video calls."
Then there were the security concerns that caused high-profile cases of Zoombombing, which allowed hackers to hijack cameras during Zoom meetings—with some pretty embarrassing results. Zoom subsequently recovered from these mishaps, but for some businesses, trust became an issue.
Also, as Zoom scaled, some smaller businesses may simply have longed for an era where personalization prevailed in customer care. Why would personalized customer service matter when a video conferencing software platform offers such a cool bells-and-whistles product? What might get lost when you use a larger video conferencing provider like Google, Microsoft, or Zoom?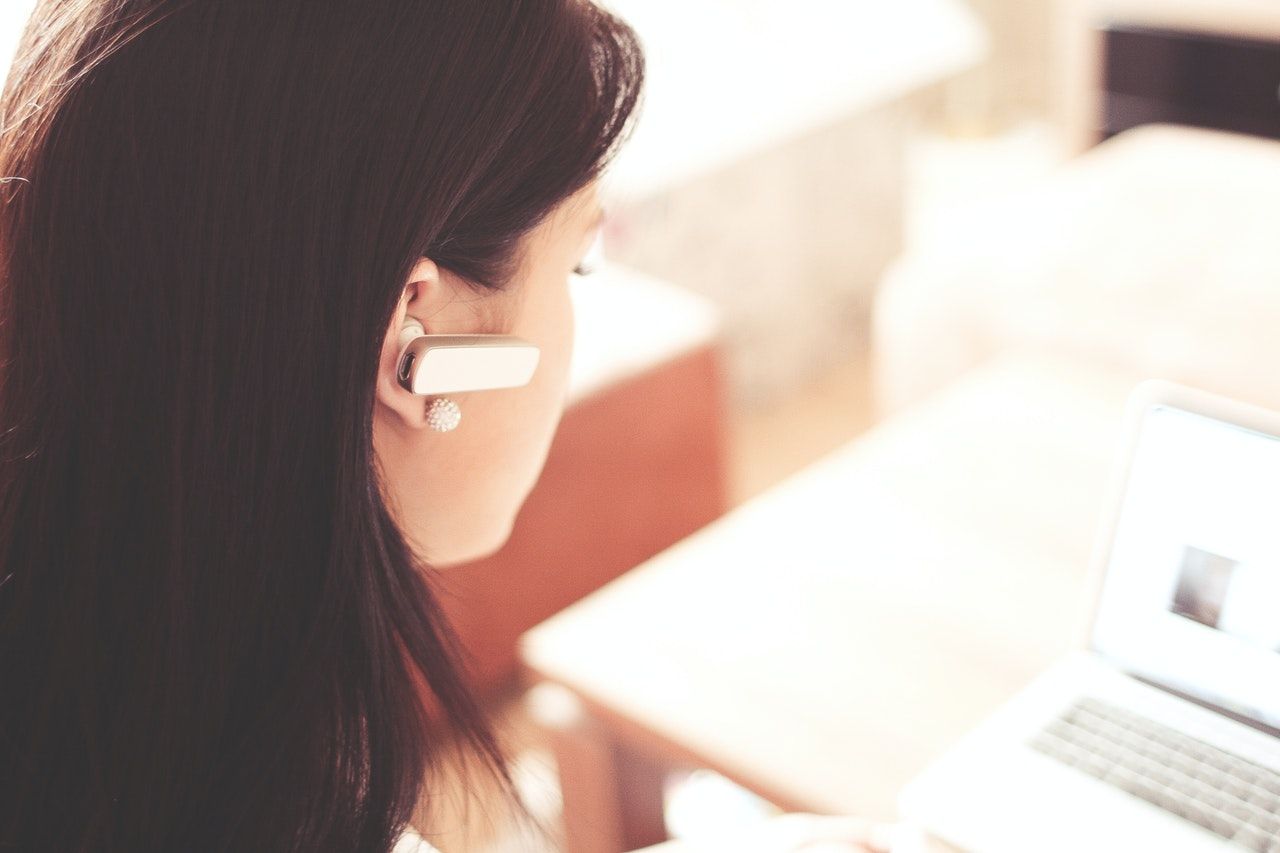 Why Personalization Matters for Video Conferencing Software
Do the best video conferencing solutions offer more than reliable service? What is personalized customer service and why should it matter to your business?
Today, we know that personalization plays a role in many of the services we use. Personalized shopping experiences on ecommerce sites like Amazon provide a level of service unlike anything else out there today. Disney still teaches customer care techniques that are often emulated and widely respected in the service industry. Personalized customer care means that the vendor you select caters to the precise needs and wants of their customers. It's a unique kind of client/vendor relationship that most enterprise organizations want to replicate—but rarely do.
What does this mean in the world of video conferencing software? If you want personalized service, the best video conferencing solutions are the handful of boutique providers that can still tailor-make their solutions to fit their clients. Boutique video conferencing companies are still small enough that every client matters. While all companies try to deliver smooth, top-of-the-line customer service, it's quite rare to find organizations that can pull this off.
Club Solutions Magazine says, "Customer experience is the next competitive battleground. It's where business is going to be won or lost." This makes sense,  particularly when it comes to video conferencing software. Why? Because most video conferencing software platforms today have basically the same features.
Vox recode says, "While Zoom earned popularity because of its dependability and ease of use, its competitors have gotten a lot better in these respects by simplifying their services and bulking up the quality of their video calls." So, if all of these video conferencing vendors have the same kind of service, how can they differentiate themselves?
We believe the answer is better, more personalized service. But here's the deal—the big-name video conferencing solutions are largely generic in terms of the solutions they offer. The service may be reliable and easy to use, but unless you are a Fortune 500 company, you are just one of thousands, perhaps millions of customers.
MegaMeeting believes that there are clear benefits to partnering with a boutique video conferencing software solution. All of our clients matter, no matter their size. This means, for the same or less money than you'd pay for a big-name service, you receive personalized and responsive customer care along with all the bells and whistles from a features perspective that you'd get from a generic commercial video conferencing platform.
In addition, MegaMeeting has taken the highly unique approach by allowing you to fully brand our product with your company's name, logo and colors. Our white label video conferencing solution allows you to offer your customers a completely seamless experience. It's just another way that MegaMeeting differentiates our company from the big video conferencing solutions that dominate the market today.
If you're looking for a better partnership with your video conferencing solution, we hope you'll consider MegaMeeting.
---

MegaMeeting solves the biggest challenges of modern video conferencing. For users, it is an all-in-one platform that delivers both video conferencing and webinars in a single, simplified interface. For attendees, it is 100% browser-based, making it highly accessible; joining a meeting is instantaneous from a single click. For enterprises, it is highly customizable, with white-labeling options for a private branded solution. For developers, it is API-driven and easy to integrate.
Powered by WebRTC, Node.js, React, and GraphQL, it is a cutting-edge platform that is fun and easy to use for users and developers alike.