Every business owner or manager will appreciate the importance of effective, cost-efficient lines of communication within and without the company. For a company to thrive in the increasingly competitive world of business, employees must come together and pull in the same direction towards success.
This means that collaboration between all parts of the company should not only be encouraged but incorporated into every company's corporate culture. It therefore makes sense for businesses to have the best video conferencing equipment possible.
Having said this, due to budget constraints, the cost of collaboration and communication among the various team members in your company should always remain as low as possible. Whether some of your employees are working remotely or in different offices, your company's lines of communication should be efficient, smooth, and ultimately cost-efficient.
WebRTC provides businesses of all sizes smooth, effective, and cost-efficient communication with ease. The open-source, browser-based real-time multimedia mode of communication has come a long way since its inception in May 2011. WebRTC allows businesses and individuals to use browsers as a teleconferencing platform. As such, there is no need to download proprietary plugins. Video conferencing software developed for WebRTC, like MegaMeeting, will suffice. This makes WebRTC-based communication and collaboration very cost-effective.
However, the onus is upon businesses to supplement their software with high-quality hardware. It is therefore a company's responsibility to ensure that it invests in the best video conference equipment on the market to realize all the benefits of WebRTC multi-media communication.
MegaMeeting's customer-centric mission is to help businesses of all sizes across the globe to communicate better. As such, we have researched the best video conference equipment on the market today. Given the considerable influence that hardware has on the quality of web conferencing, we hope this guide will help you choose the best equipment possible.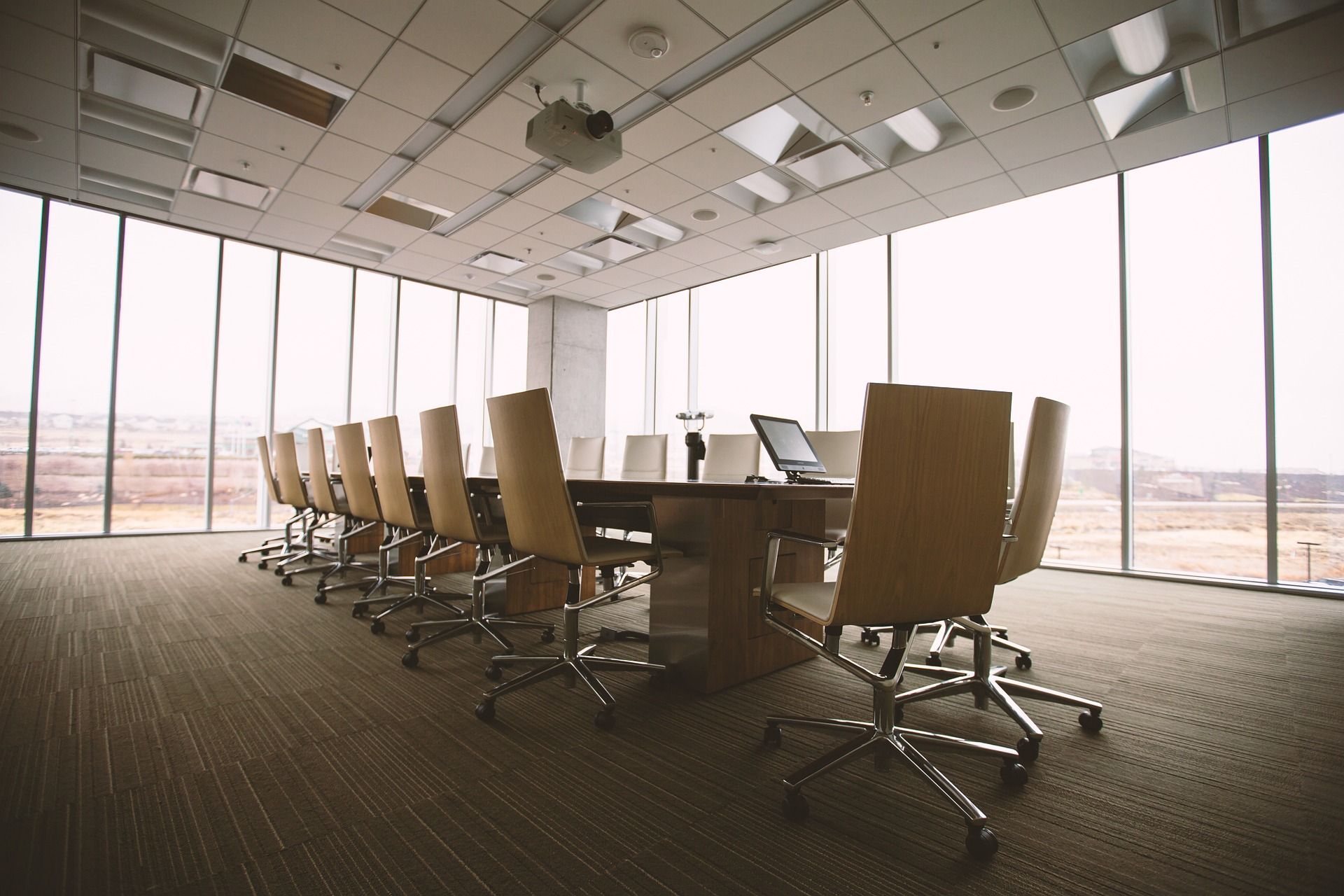 The Best Video Conference Equipment
All-In-One Best Video Conferencing Solutions
If you need integrated web conferencing capabilities, you are in the right place. The section below will explore some of the best video conferencing hardware solutions featuring video, microphones, and sometimes audio capabilities in the system. These systems are designed to work and function as one, and so are sometimes easier to use and incorporate into your meeting conferences.
#1. Logitech MeetUp
Logitech is a renowned brand in the teleconferencing hardware market. The company, in many regards, is a trailblazer, designing and creating high-quality audio-visual teleconferencing systems. The Logitech Meetup is one of their best products yet. Designed specifically for conferencing, the hardware works well for video conferencing and online meetings.
It is a compact all-in-one web conferencing solution perfect for small to medium businesses deploying online meetings in small web conferencing rooms. However, its compact design does not negatively impact its performance. On the capability front, you get automatic framing, 4k resolution, 5X zoom, a remote app, and easy interoperability with many applications.
#2. AVer VB342
The AVer VB342 is a great solution for small- to medium-sized organizations. It comes with 4K resolution and motorized tilt and pan capability in addition to its 180-degree view angle. On the audio front, its microphone is capable enough to pick up sound in a medium-sized conference room (up to 12 feet away). The camera is capable of capturing 4K video. The AVer VB342 also comes with a built-in speaker that projects sound well enough to be heard across the conference room clearly.
#3. The Logitech ConferenceCam Connect
While many businesses will prioritize function over form, it never hurts to get a video conferencing camera that is capable of both. The Logitech ConferenceCam Connect is one of the best-looking video conferencing cameras on the market. Nonetheless, it is  not all for show; the camera can meet the needs of many small and medium companies. It uses a simple plug and play system that connects with PCs, Macs, and Chromebooks.
The all-in-one video conferencing solution comes with a 90-degree camera, an omnidirectional microphone, and a Bluetooth speaker that allows businesses to conduct online video conferencing meetings with incredible ease and seemingly anywhere they deem fit. The camera system and other devices can use internal battery power should the need arise. Additional features include internal remote control and a stylish cylindrical design.
#4. Huawei MAX PRESENCE
Large business organizations will be well-served by this all-in-one hardware system. The hardware has been designed and fine-tuned for large conference halls hosting more than 50 attendees. The system comes with a 10 X 70-inch HD display that combines an ultra-wide screen with immersive audio. The system also comes with a patented camera system that captures panoramic video, creating life-like immersive telepresence for the video audience.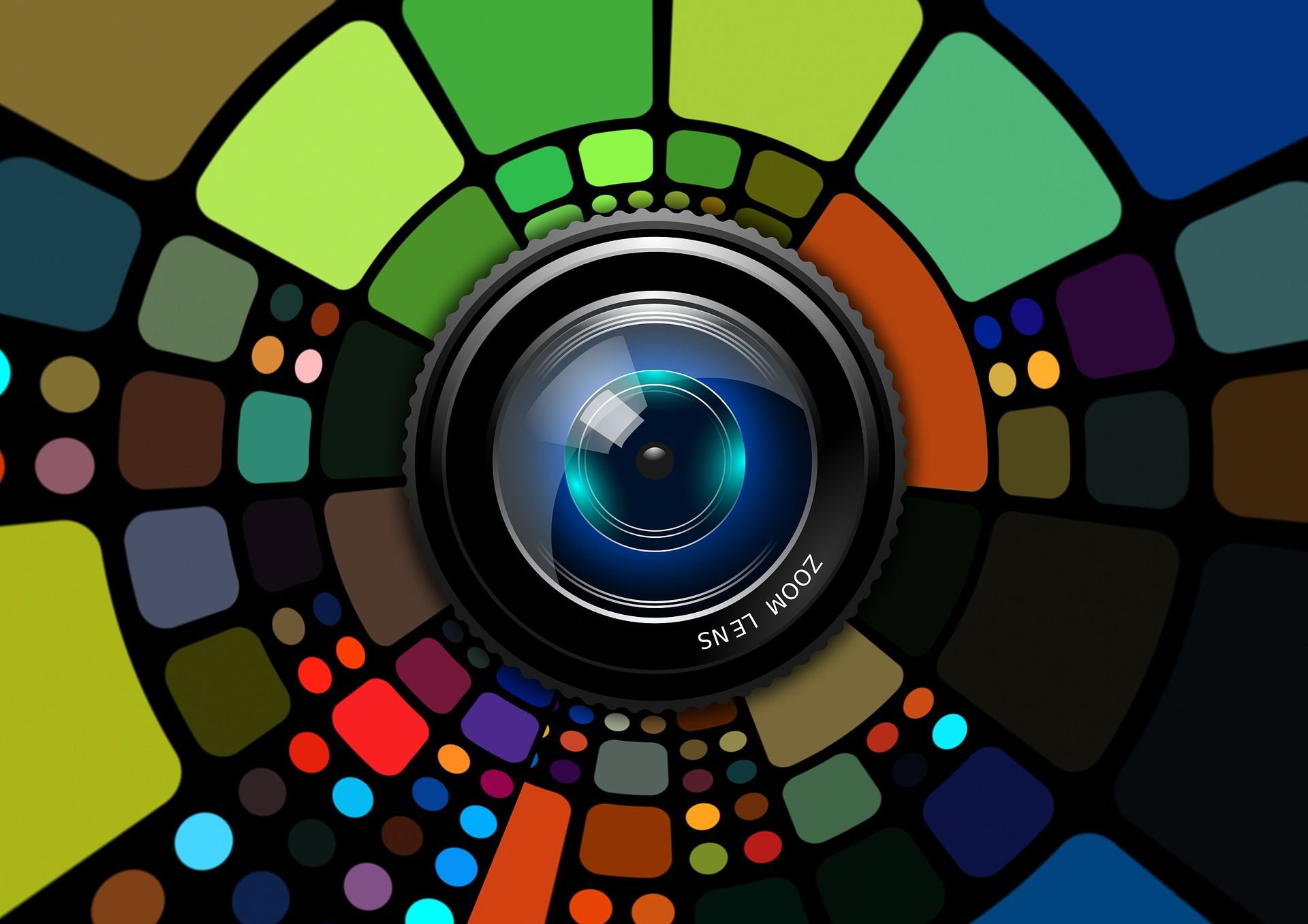 Best Video Conferencing Equipment: Webcams
While the above video conferencing solutions incorporate both audio and video in one system, some companies require a dedicated video capability for their conference rooms. Below is a list of some of the best video conferencing web cameras in the market.
#1. Logitech PTZ Pro Camera
Every conference room is different and has different dimensions. If your conference room requires custom camera mounting, you should consider the Logitech PTZ Pro Camera. Not only has this camera been optimized to produce high definition video streams, but it has also been designed with flexible mounting in mind.
With the multi-mounting capability the PTZ Pro Camera comes with, you can mount the camera in particularly challenging areas without compromising the quality of the video stream. As for the performance specs, you get 260-degree panning capability (mechanical), 130-degree tilting capabilities, and a wide field of view. The Logitech PTZ Pro Camera is also easy to integrate and use owing to its USB connection.
#2. HuddleCamHD-3X G2 Video Conference Camera
Small and medium businesses in need of affordable video conferencing equipment can comfortably turn to the HuddleCamHD-3X G2 Video Conference Camera. This camera system is designed with simplicity and affordability in mind. The camera comes with remote pan and tilt capability, wired controls, 36-degree field of zoom when using the tele-zoom mode, and 81-degree field of view when using the wide mode. It comes with a 1/2.7" CMOS 2.1 Mega Pixel Image Sensor capable of producing full 1080p at 30 FPS video streams. With the USB connection, it is easy to connect and use this video conferencing camera.
#3. PTZOptics 12x-SDI Video Conferencing Camera
If you are looking for an affordable video conferencing camera, the PTZOptics 12x-SDI Video Conferencing Camera is another good choice. While it is a cost-efficient solution, it does not compromise on the quality of the video stream it produces. It is capable of 60 FPS video streaming that gives your audience a crystal-clear visual stream. Moreover, it has a 12X lossless optical zoom capability that provides users with more flexibility. For presentations, users can narrow the field of view to 6.9 degrees from a maximum of 72.5 degrees, allowing presenters to narrow down on the presentation area they are displaying.
#4. Aver Information CAM520 Conference Camera
When ease-of-use is of crucial importance, the Information CAM520 Conference Camera should definitely be a video conferencing camera you consider. This camera does not need a lot of intricate set-up to work; you simply plug it in and start your online video meeting. The camera is compatible with Chromebook, Mac, and PC. You can use this camera with a wide variety of audio systems and meeting-software platforms and applications. It produces a high-definition 60 FPS video for crystal-clear video streams. To improve the user experience, the camera comes with a number of calling set-ups and camera presets.
Best Video Conferencing Equipment: Microphones
If you need dedicated microphone hardware to use with MegaMeeting (or your other video conferencing software of choice), below are some of the best video conferencing microphones on the market. They work well with many different web-based conferencing software applications. Importantly, they produce high-quality audio for your audience, ensuring your online meetings are conducted uninterrupted by poor quality sound.
#1. MXL AC404 USB Conferencing Microphone
This is a high-quality online meeting microphone. The MXL AC-400 USB Conferencing Microphone has been designed for sound clarity and integrity in mind. To this end, it has three microphone capsules, giving the mic the capability to clearly pick up sound in 180 degrees with a 25' range.
The low profile of the microphone makes it an inconspicuous addition to your conference room, while still capturing clear sound. Another notable feature of the MXL AC-400 USB Conferencing Microphone is its easy plug and play design. To use the microphone, you simply plug it into a USB port. This also makes it compatible with both Macs and PCs.
#2. Weymic G109
The Weymic G109 is a gooseneck mic perfect for conference rooms that need multiple individual mics for attendees. This microphone is small and compact; however, it is exceptionally capable of producing high-fidelity sound quality for your web conference. It can run on batteries, or you can plug it into wall outlets. The metal base it comes with gives it exceptional stability.
#3. Audio-Technica PRO 44
Audio-Technica is a renowned audio technology company. Their brand is built upon designing and manufacturing innovative and high-quality products. Their Pro 44 boundary mic is no different. The microphone has a low-profile design, and it packs incredible technology within. For instance, it comes with a wide-range condenser and low-mass diaphragm, producing incredibly clear audio. It also comes with a 25' detachable cable, and the unit does not need external power modules to function.
As video conferencing microphones go, the Audio-Technica PRO 44 is a good value-for-money proposition. It is, therefore, perfect for small businesses.
#4. ClearOne Ceiling Mic Array
The ClearOne Ceiling Mic Array is a ceiling mic array with 360-degree voice coverage. The microphone also incorporates unidirectional elements that reduce reverberation and noise. Moreover, it has also been designed to pick up less noise from ceiling sources. The only demerit of this particular ceiling mic is the limited range. If you have a large conference room, you should consider investing in multiple ClearOne Ceiling Mics or purchase another microphone on this list.
Conclusion
By combining MegaMeeting's industry-leading video conferencing software with high-quality hardware, you can improve the communication experience for your employees and consultants. For businesses looking for a complete online meeting hardware solution, the all-in-one conferencing hardware solution is perfect. However, if you have audio or video needs, you can go with any of the video camera hardware or microphones listed within this article. The video conference equipment market has grown considerably, and every business can find a high-quality, cost-efficient product that suits their business needs. We hope this article helps you find the best video conferencing equipment available on the market today.
---

MegaMeeting solves the biggest challenges of modern video conferencing. For users, it is an all-in-one platform that delivers both video conferencing and webinars in a single, simplified interface. For attendees, it is 100% browser-based, making it highly accessible; joining a meeting is instantaneous from a single click. For enterprises, it is highly customizable, with white-labeling options for a private branded solution. For developers, it is API-driven and easy to integrate.
Powered by WebRTC, Node.js, React, and GraphQL, it is a cutting-edge platform that is fun and easy to use for users and developers alike.