Everyone wants to jump into the video conference game these days, driven primarily by the explosion in working remotely as a result of the COVID-19 crisis. As a result, business conferencing cloud apps have experienced unprecedented growth. Three of the biggest players in the market these days are Google, Zoom, and Cisco. This article will give you a cloud-based video conferencing comparison of these three market behemoths, as well as of MegaMeeting's alternative.
Google Cloud Video Conferencing
Google account holders have access to Google Meet and Google Chat. These services are, essentially, the old Google Hangouts renamed. Meet and Chat are part of the "G Suite," which is Google's answer to Microsoft Office, with Docs (Word), Sheets (Excel), Gmail (Outlook email), and more. In the same way that Microsoft products pair together with their 365 online office environment, Google online offers both office tools that include instant communication and videoconferencing tools. Google Meet is its videoconferencing solution.
Techzine did a review of Google Meet and called the interface "clear and simple," but perhaps a little too simplistic; the interface start screen has just a few functions:
·         Plan a meeting
·         Join a meeting
·         Adjust video and audio settings
However, all the other Meet functions are in different places in the G Suite. Planning a call is found in the Google Calendar function, for example. Techzine says, "In video calls themselves, the functions are quite basic." Meet does have a cool feature that lets you turn on captions, and a direct transcript appears as people speak.
One selling point is that the service can handle larger meetings with up to 250 participants, live streaming with up to 100,000 viewers, and you can record and store the broadcast on Google Drive.
Zoom Cloud Video Conferencing
Zoom made technology news recently with both large profits and large security problems. Zoom has made several upgrades over the past several months, but they were in hot water earlier this spring. In April, analysts advised against using Zoom "until there are clear improvements in terms of security." This is something that the company is currently working on, and it hasn't deterred adoption; there are over 200 million daily users.
Zoom offers several important features, including:
·         Web-based video conferencing
·         Instant messaging with Zoom chat
·         One-click conferencing
·         Webinars
·         Simple search
·         Some customization
·         Support for up to 1,000 participants and 10,000 attendees
Security issues aside, Zoom is an intuitive app that works well for personal and professional use. Meeting hosts have security buttons on their toolbars that can lock the meeting, create a waiting room to hold virtual participants, allow end-users to share their screen, and more. As long as your meeting host has practiced with these functions, your meetings should go without a hitch.
Zoom also lets the moderator view the connectivity of participants so they can be aware of any connection issues for participants. Like WebEx, Zoom can be used as a desktop download or an online web app and can link to Google Calendar, iCal, or Microsoft Outlook.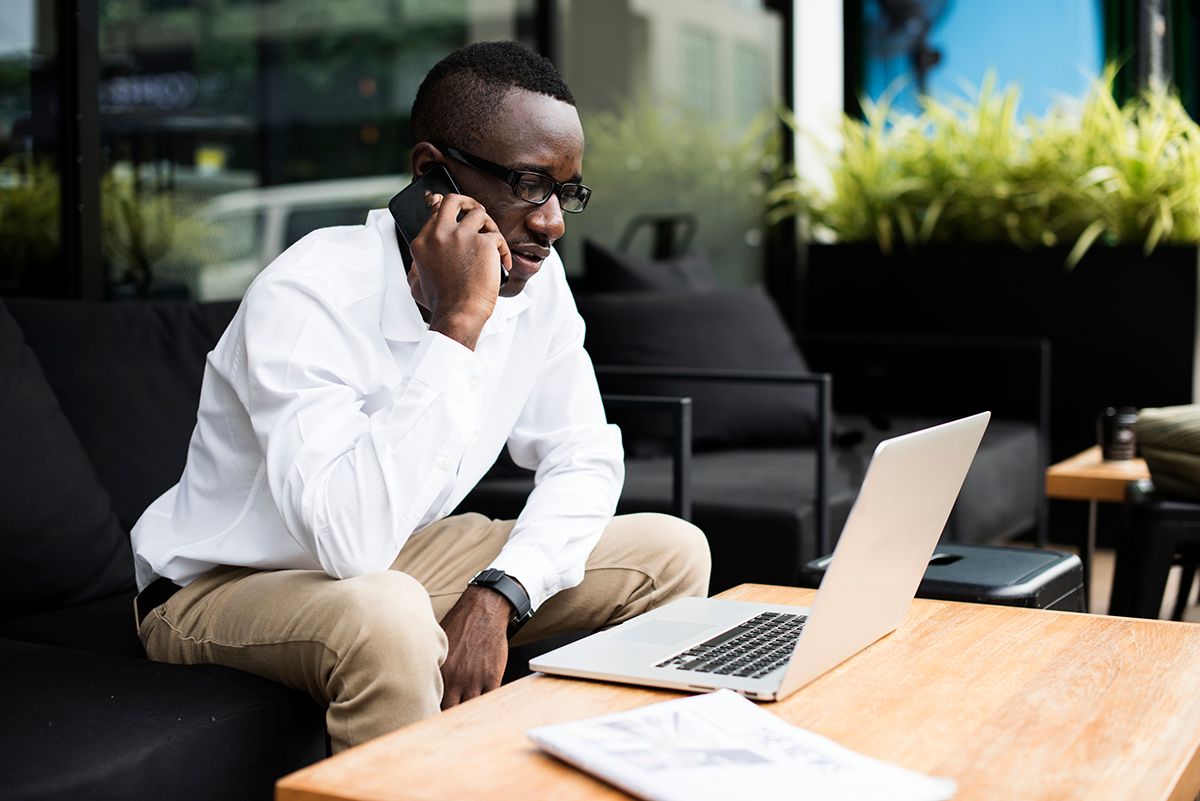 Cisco Cloud Video Conferencing
Cisco cloud video conferencing is called WebEx, and it's been around for years. As a commercial business video conferencing solution, it's a reliable tool; PC Magazine calls it "a solid conferencing solution." Cisco WebEx offers many of the features you've come to rely upon, including VoIP calling.
In addition, Cisco WebEx offers some high-end features such as:
·         Business directories
·         Bot and app integrations
·         Security encryption
If you already have a Cisco business environment, it's a good option to consider WebEx as your video conferencing solution.
The Cisco service has a modern interface that lets you log in right from the home page with no unique URL. The dashboard has an easy to understand set of commands such as:
·         Start meeting
·         Schedule meeting
·         Join meeting
However, one drawback is that the end-user must download the Cisco WebEx Meetings extension or run a temporary app to join a meeting. Hosts can record the meeting, mute attendees, and end the meeting. There are a chat and screen share, which are standard capabilities for most of the web-based video conferencing services.
TechRadar says,"In a crowded video conferencing market, Cisco WebEx Meetings is among the highest quality products. It is also one of the most expensive options." Cisco does not seem to suffer from some of the security issues that Zoom had; that's why you've probably heard of "Zoombombing," but not Cisco bombing. However, TechZine points out that the WebEx videoconferencing online version does not support end-to-end encryption. This is a serious flaw, in our opinion, which could create a security risk.
There are some differences between Cisco WebEx and Zoom. For example:
·         WebEx supports file transfers.
·         Zoom has a one-touch button to join or start a meeting.
·         WebEx requires you to purchases multiple separate products to add on services.
·         Zoom consolidates features for SIP calling integration, training, meetings, and remote support, and more.
·         WebEx requires you to buy separate products at different price points.
Both videoconferencing solutions offer voice in addition to audio conferencing. But Zoom is a more popular video conferencing option in today's markets.
In today's world, the demand for remote, flexible work arrangements has never been more important. With so many choices on the market, which cloud video conferencing solution do you select?
How is MegaMeeting Different from Google, Zoom, or Cisco WebEx?
MegaMeeting is an intuitive alternative that offers many of the same features as Zoom, Google, or Cisco, including a HIPAA-compliant telemedicine tool suitable for the healthcare field. We offer our clients:
·         Video and audio conferencing services
·         Webinar hosting and web conferencing
·         Attendee registration
·         Screen sharing
·         Chat
·         Email invitations
·         Secure meeting links
·         File sharing
·         Recording
·         API to embed the solution on your website with no downloads
But it is our white labeling service that sets us apart from all competitors. You can fully customize your account by using your own unique domain and customize your meeting room with company branding. That is something the other services do not offer, and is a key differentiator for the MegaMeeting brand. Talk with our team to find out how our services are different and how we can help your business.

---
MegaMeeting solves the biggest challenges of modern video conferencing. For users, it is an all-in-one platform that delivers both video conferencing and webinars in a single, simplified interface. For attendees, it is 100% browser-based, making it highly accessible; joining a meeting is instantaneous from a single click. For enterprises, it is highly customizable, with white-labeling options for a private branded solution. For developers, it is API-driven and easy to integrate.
Powered by WebRTC, Node.js, React, and GraphQL, it is a cutting-edge platform that is fun and easy to use for users and developers alike.