Around the world, remote work skyrocketed in popularity during 2020 due to social distancing requirements to manage the COVID-19 pandemic. Even once the COVID crisis is truly behind us, many workers will want to work from home some or all of the time.
However, while remote work carries many benefits, like enabling businesses to save money on office space, letting employees have flexible work schedules and avoid spending countless hours each week commuting, there are also challenges. Getting set-up to work from home can be a technical hurdle to overcome for employees, for instance.
Managers, too, have to adapt to managing a remote workforce. In a world where you can't walk to a co-workers' desk or check-in with your team on the fly, how do you measure productivity? How do you identify problems? One survey found that 8 in 10 remote workers admitted to slacking off while on the clock to some degree; this is understandably a huge hit to productivity.
We decided to ask experienced managers what their tips were for managing remote employees. Many suggested using collaboration or productivity apps like Slack and Trello. Others stressed a need for video conferencing tools, like MegaMeeting, to let workers see each other face to face.
One common thread in many of the responses was to trust your employees and give them flexibility. Measure progress in deliverables, not time spent working. Working from home has a host of distractions, and it may actually be better to allow an employee to spend some time with a child, a pet, or some other diversion as long as they're getting their work done on time and not sacrificing quality. This may lead to higher morale and productivity in the long run.
Here is what 40 veteran managers had to say about managing remote employees.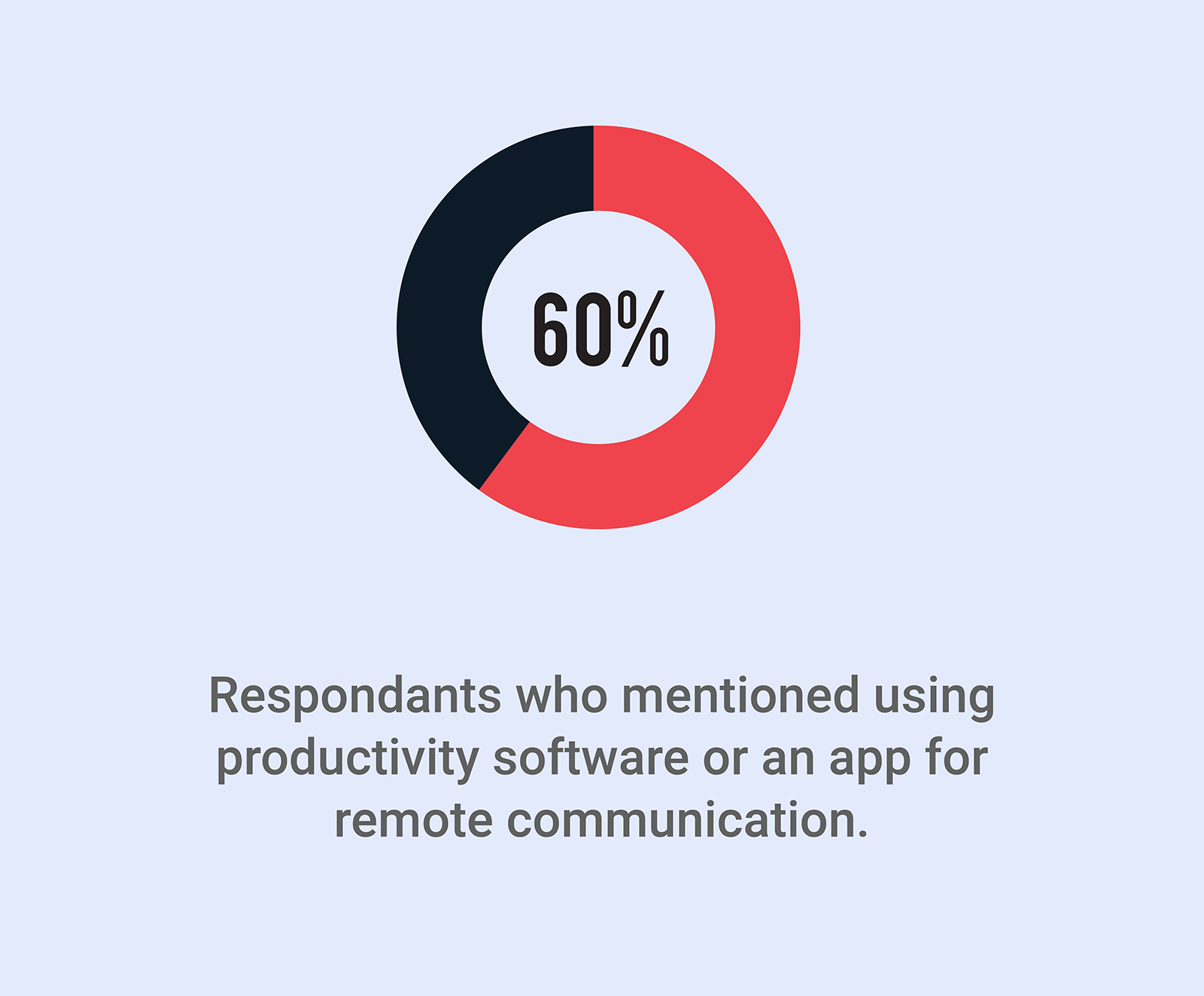 ---
Leaders are adapting and finding creative solutions. They are redistributing part of their benefits and perks spending to offer stipends and allowances to support their remote employees; ex. giving them an allowance to order weekly lunches, professional development allowances to spend on things like Audible, Masterclass, and Udemy, as well as setting up health and wellness allowances to help subsidize the cost of meditation apps, bicycles, and golf clubs.
Some really unique examples we've seen include people ordering cocktail kits (or nonalcoholic options) for employees to make a cocktail simultaneously, a gardening kit for employees to make a terrarium together virtually, and even small outdoor pizza ovens for each team member so the group can have a pizza-making contest.
— Cassy Aite, Co-Founder & CEO, Hoppier
---
Pivoting to online meetings, webinars, etc. is a smart and productive way companies can continue to have conversations that educate and inform, build relationships and move forward during this crisis period... The key to productivity is to find ways to stay fresh and excited without being able to plan a vacation or break to get away from your job.  
Like most small business owners and entrepreneurs, there are never enough hours in the day to fit everything in, so when something has to give it is usually time I have allocated for myself to exercise or just relax.  A mentor once told me and I have come to appreciate and realize is that to stay sane and be successful "me time" is not a luxury or pampering, it is maintenance!
— Paige Arnof-Fenn, Founder & CEO, Mavens and Moguls
---
Verbal, public encouragement is a foolproof way to reward productivity, because employees feel special and recognized for their contributions, which makes them want to contribute even more down the line, and perhaps inspires less confident employees to step up their game.
— Alex Azoury, Founder & CEO, Homegrounds
---
I highly recommend two pieces of software: Trello and Slack. Slack is a text-based chat that also allows you to share files. It has integrations with many other apps, too, including Zoom, Hangouts, and even Trello. Trello has been a godsend for us. It's a task-tracking app, and our managers — myself included — create and assign tasks each day, distributing them to our reports. Throughout the day we can see the progress, and at the end of the day, it's easy to see at a glance what's been finished and what hasn't.
— Dan Bailey, President, WikiLawn Lawn Care
---
Thanks to consistency in communication and the tools we have been using, we have not experienced any difficulties in communication or task management and completion. If you're looking for a tool to just track activity, you can give TimeDoctor a try. It will provide you with reports on users' productivity, will make screenshots of their screens whenever you decide, and will nudge the worker when they visit non-work related sites.
— Nikola Baldikov, Digital Marketing Manager, Brosix
---
Given today's environment, where everyone is forced to work from home — and home has also become the place where we MUST eat, shop, exercise, work, teach and learn — it has become very difficult. It is key to not just have tools, but use tools effectively to manage schedules, deadlines, and even "free time."
Keeping it simple and just having a few go-to items is key… Otherwise you spend your days going in and out of various apps and it is too time-consuming.
— Alison Bernstein, Founder & President, Suburban Jungle Group
---
Even before COVID-19, in an effort to discourage micromanaging, we each send our list of tasks to complete for the day in a productivity Slack channel at the beginning of the day. We share what we completed at the end of the day. It helps us all to have an idea of what everyone is working on, without having to micromanage them. We like to treat our team as adults and let them go about their daily lives as need be, and utilize a schedule that works for them.
— Tim Brown, Founder, HookAgency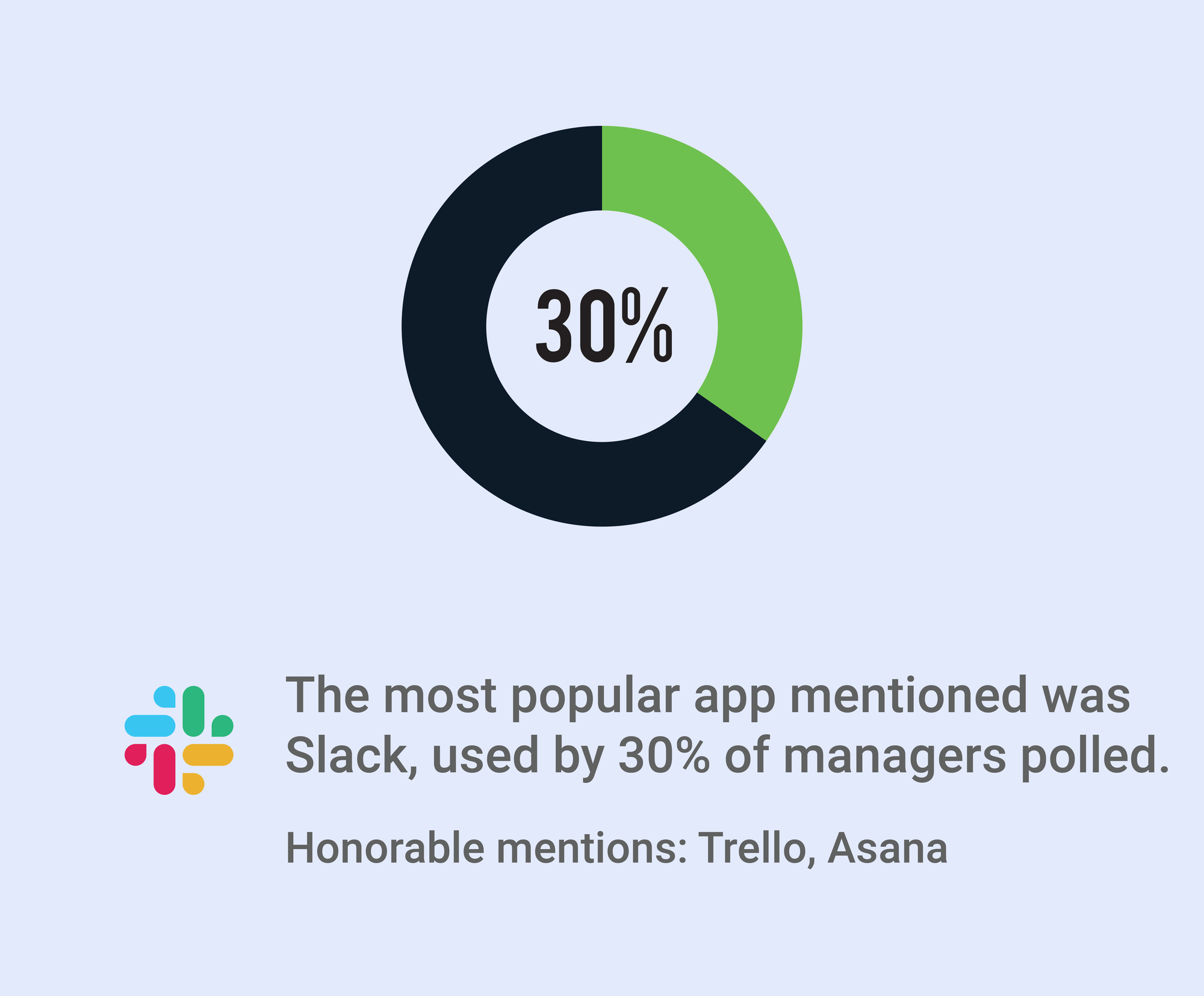 ---
Having your remote employees send you a weekly recap email of all the things they accomplished that week is a great, non-invasive way to keep track of the work they are doing. [Weekly recap emails] can also help you measure their work from week to week. When remote employees know they always have a weekly recap email to submit, they tend to stay more consistently engaged with their work.
— Sturgeon Christie, CEO, Second Skin Audio
---
Many managers are focusing on the team as a whole; however, to have a greater impact on your employees, you need to take out time to ensure that they are comfortable in their environment, their workload and their job security. With 1-to-1 calls I can go through these questions with my staff in private, [since] there may be questions they don't want to share with others and I might have specific answers for that certain individual. It's important to maintain the relationship with individuals rather than just focusing on the group as one.
— Mark Condon, Founder & CEO, ShotKit
---
While you can easily walk around and see what employees are doing in an office, remote work is quite different. Probably one of the best things you can do is take a step back and trust your employees. There's nothing worse than a helicopter manager, and in most cases, this management style will affect remote productivity negatively. Your employees will feel it if you don't trust them, and when you do trust them you'll build a stronger relationship which will help in the long run.
— Carla Diaz, Cofounder, Broadband Search
---
Teamwork isn't just about delegating tasks to specific employees based on skill sets. It's about making every employee feel like they're part of a like-minded group moving toward a collective goal. This is doubly important when building a remote workforce. You have to get people excited about projects and about working with each other, even if your employees are spread out across the globe.
— Max Dirnfeld, CEO, Cash4Toners
---
We have introduced a "Photos at 4" concept for remote working teams during the pandemic. Under this activity, a theme is chosen every day and each member shares a photo at 4 pm as per the theme. For examples: "Send a picture of your favorite quarantine snack." Doing so keeps us connected, know each other better, share wonderful pictures and memories, and refill our energy to work better!
— Shivbhadrasinh Gohil, Co-Founder & CMO, Meetanshi
---
Managers should treat their colleagues like adults, especially when they work remotely. The worst thing they can do is organize too many Zoom meetings that destroy productivity and create frustration.
— Gregory Golinski, Head of Digital Marketing, YourParkingSpace
---
First of all, you'll need a lot of trust. If your employees need micromanagement, that means you hired the wrong people or are doing something very wrong as a manager. With remote work, that's not possible without an invasion of privacy that won't be comfortable for anyone involved. First, come up with a sheet where you can log the work is done or tasks completed, so you can track if there are issues in the workflow. Second, completely rethink how you do meetings. Tighten up agendas, keep them more concise, and consider where you can use a standup call or an in-depth discussion.
— Domantas Gudeliauskas, Marketing Manager, Zyro
---
A long time ago we came up with a very simple management system: Top 5s. Each week, the management goes through the Top 5 tasks with their direct reports and logs them in a shared Google Sheet. That's our basic check-in tool for the daily grind... I think it's important to stay engaged, to ping people via chat or phone on occasion informally.  But if you trust your team and have clear production targets, there shouldn't be a need to hover.
— Casey Halloran, Founder & CEO, Costa Rica Vacations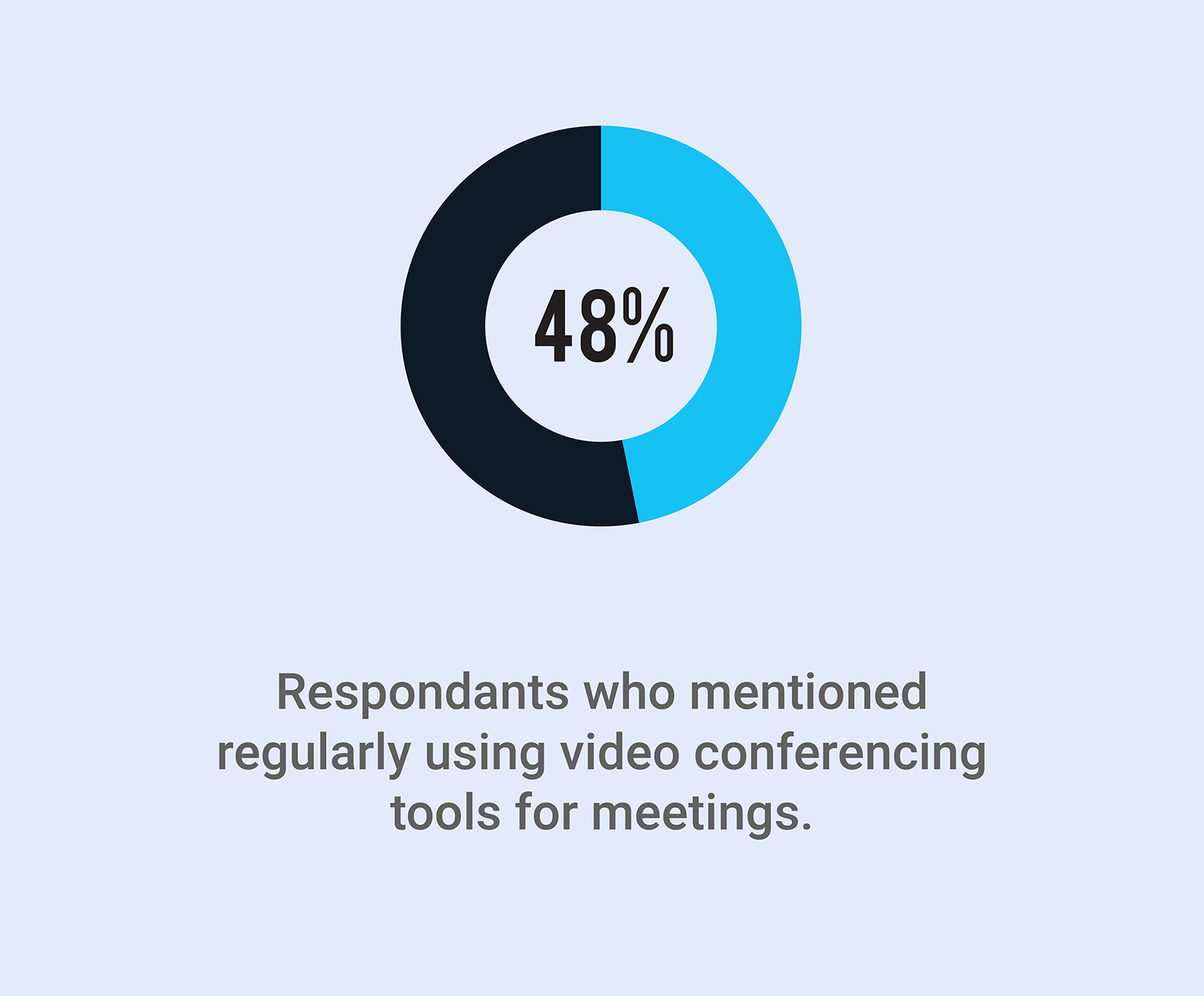 ---
Now, more than ever, SMART goals are key to keep productivity high. At Click A Tree, we set goals with the team, rather than telling them to spend XX hours in front of their computer. If they manage to finish their tasks in 6 hours, I'm happy for them to knock off and enjoy the rest of the day with their family. I mean, why not? If the goals are achieved, the company has everything it needs, and I'll rather have my team take time off and recharge their batteries and staring at the screen for another two hours doing nothing of value.
Time trackers can be cheated, and rather foster a culture of distrust. Trust your employees that they are doing a great job. Check their performance using above-mentioned SMART goals. Offer additional training and one-on-one calls if they fail to deliver for whatever reason. Trusting your team pays huge dividends!
— Chris Kaiser, Founder & CEO, Click A Tree
---
My best advice is to remember that as a leader you are always setting the tone for how formal or how relaxed your employees can be in meetings. For example, if you dress in clean casual wear your employees can feel more comfortable dressing casually. In the same vein, you can be more vulnerable and human. This is a once in a generation crisis, and it would be weird if you didn't feel weird about it! Taking more time to connect with your staff, tell jokes or laugh at technology flubs or cat cameos can make everyone feel more at ease about the work from home situation.
— Ian Kelly, VP of Operations, NuLeaf Natural
---
Managers now have to set up regular check-ins with employees to give them tasks and projects and set goals for them since there is now little opportunity for informal meetings. KPIs need to be clearly defined so that employees can easily measure their performance and understand if they are on the right track without the close supervision and communication of a manager.
Social hours, team lunches over video conferences or a chatroom set up specially for casual chatting can help employees form stronger bonds outside of work, which helps them feel more engaged and fosters a stronger sense of belonging.
— Kevin Lee, CEO, JourneyPure
---
There shouldn't be a "one size fits all" approach to managing remote employees. You can't and shouldn't manage all of them the same. Sit down with each individual and ask them what they need. Do you need to stay out of the way? Will they need more guidance from you? Ask them and don't assume.
— Sean McPheat, Founder & CEO, MTD Training
---
One of the most important things businesses can do is to focus exclusively on KPIs and deliverables. Managers should not start wasting everyone's time by measuring and tracking every little move that employees make while working from home. Again, set clear expectations in terms of KPIs and deliverables that each employee is supposed to achieve and let it rip. These goals should be just as ambitious as the ones you would set if your employees were in the office, but they must also be achievable. You don't want to sandbag yourself, and you don't want to overshoot. Set SMART KPIs.
— Kevin Miller, Founder & CEO, The Word Counter
---
We're adults. If results are there and outcomes are achieved, how you get there is up to you. I always offer a hand, or suggestion, but I don't demand it get done that way, unless it's an actual policy. I believe in frameworks. Give people boundaries, let them make decisions within them. Set them up to succeed.
— Brian Minick, Chief Operating Officer, ZeroBounce
---
Adopting an "own system" to give feedback to your employee on a daily basis if one doesn't already exist. This can be as simple as an email at the end of the day or some version of a daily stand-up that you submit electronically. Time tracking software is also key, so that you can know exactly what projects and tasks were worked on for how long and you can also see how much time their employees worked for any given week.
— Dave Nevogt, Founder & CEO, Hubstaff
---
I tried the whole micromanaging thing in the beginning, but it turned out pretty quickly to be a bust. You can't be on top of everyone and everything at all times, you know? It annoys people and obstructs productivity. I think offering flexibility also helps. Stop being a micromanaging freak.
Unless you're super dependent on everyone being there at the same time, just let people start early, finish late, whatever — I've found that it massively helps with productivity, because it allows people to schedule work around their lives, instead of the other way around.
— Sean Nguyen, Director, Internet Advisor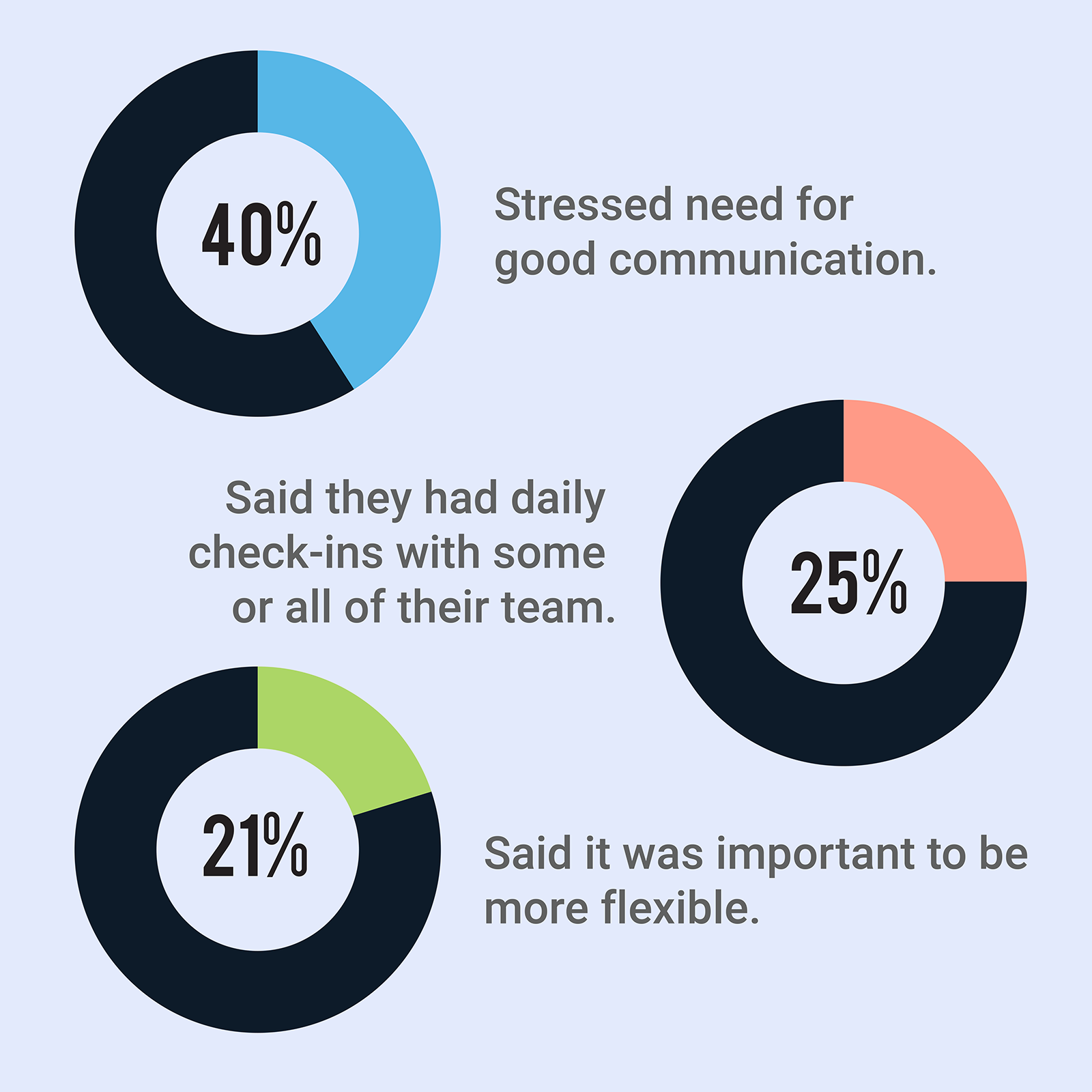 ---
Look out for indicators of your workers' frustration. Using both overt discussions and informal interactions to provide attention to the issues and interests of the workers. Take the chance to make it transparent to workers that you are helping and caring for them. To promote frequent discussions with managers and workers, offer advice to management about how best to handle critical issues stemming from the COVID-19 pandemic, including alternate role models, career stability and opportunities, effects on organizational employment and stress.
— Eliza Nimmich, Co-Founder & COO, Tutor the People
---
Creating "remote employee of the week or month" for motivation can boost their productivity. What matters in teamwork is helping everyone feel recognized and appreciated. By creating a reward system, like choosing the best employee or team member every week, it'll help boost their motivation. When they feel like their hard work is valued, their satisfaction and productivity will rise. As a result, they can stay motivated or even improve their excellent work.
— Andre Oentoro, Founder, Breadnbeyond
---
One of the best ways I've been able to adjust to working remotely and doing regular check-ins is via Slack. This tool lets me send quick messages to get updates and is an easy way to do a full-team check-in as well using the thread feature.
— Kimberly Porter, CEO, Microcredit Summit
---
I wouldn't have hired the people I did if I didn't trust them, so I try to be as hands-off as possible, but I also understand the lure of distractions that are ever-present when trying to be productive in an environment that was historically a refuge from the professional world. I've employed a series of required progress/status reports from my remote workers so that I can gauge if they're on track to complete their work in a timely manner, or if they need some support/intervention to keep everything on track.
— Todd Ramlin, Manager, Cable Compare
---
For managers of teams, I'd suggest finding windows of time to just be social and enjoy each other's presence. On Friday afternoons we'd play Quiplash, which you can buy on Xbox or computer, and employees can play from their phones. Employees could have a beer or two while we had a virtual happy hour, one that also kept conversations full of laughter rather than focused on isolation. We all stayed on video and screenshared the game, and it was a hit with the team.
— Jakub Rudnik, VP of Content, Shortlister
---
Provide your team's needs, starting from the internet service provider up to the training they need to function effectively as a remote worker. This will surely benefit not only them, but also you as well. It would be easier for you to manage them if they are already equipped with the right tools and training that will make them a high performing remote worker.
— Martin Seeley, CEO, MattressNextDay
---
Try having a 10 minute call at the end of the day or the beginning of the day and ask for a roundup of what they have done or plan to do.
— Shayne Sherman, CEO, Techloris
---
I think it is important to just go with the flow. I joined a new company in mid-March just as the country shut down, so I didn't have the opportunity to meet most of the members of my teams and my executive team colleagues in person. Instead, I led a new team, in a new industry, from home while my four young children did their best at e-learning and while we prepared to put our home on the market to relocate to Tennessee. I took a lot of calls from my daughter's bedroom, the kitchen table and even my old car in my garage. And I knew that everyone I was interacting with was doing the same sort of thing – our lives had been upended, yet our company was in a unique position to truly help others during this crisis.
I think that motivation – knowing we were doing something so important for others – was a major motivating factor that it didn't matter if we were in person or thousands of miles away. We were united in purpose and committed to doing good, and that made us more productive and motivated than ever.
— Michael Stahl, Chief Marketing Officer, SERVPRO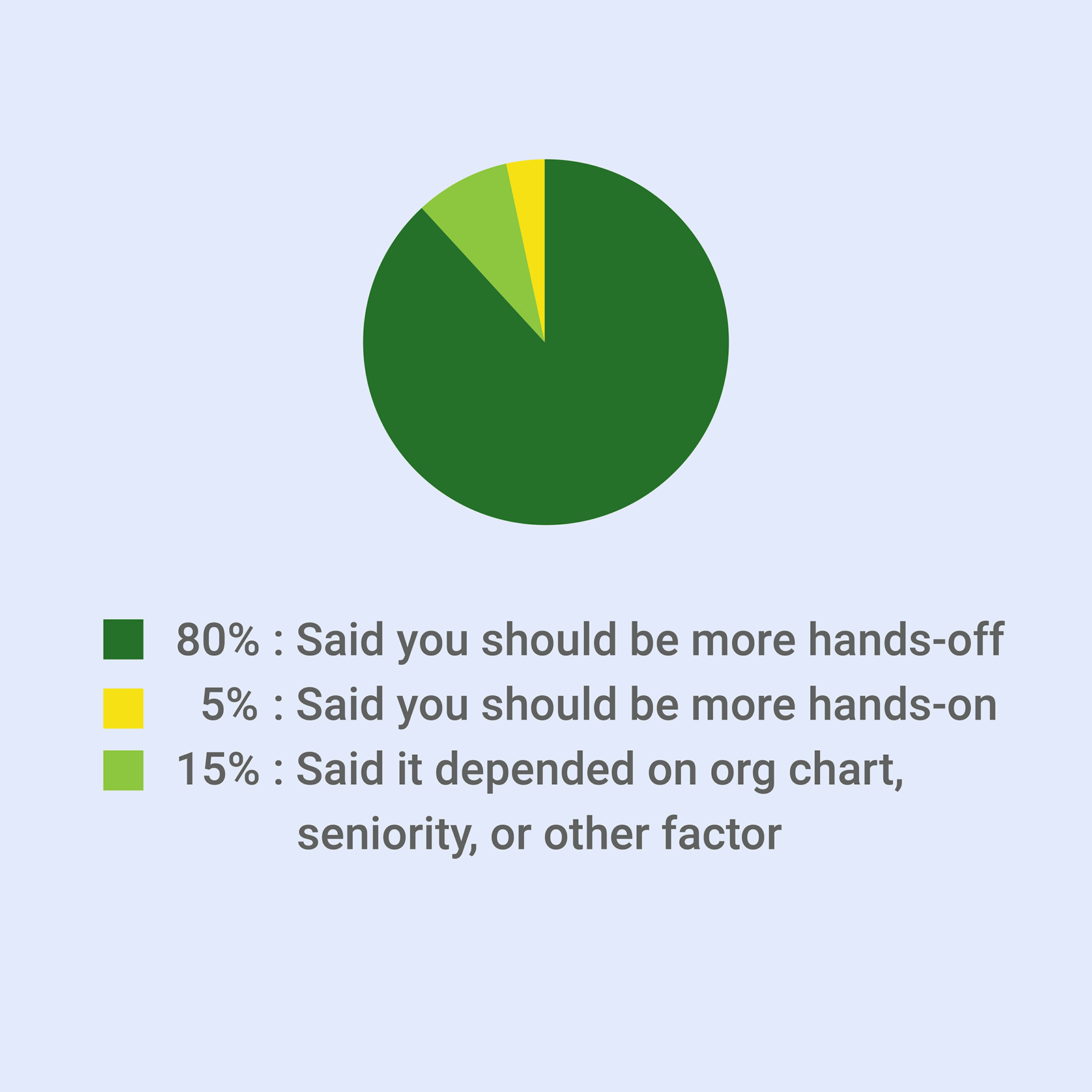 ---
"Productivity" is often conflated with "outcomes." When you work with a remote team, you need to stress outcomes, not rote activity. I don't use time trackers or anything, because I think it reinforces the wrong idea of what productivity is in the workplace. It makes folks think they're always being watched and have to appear busy, busy, busy all the time. That's just not the environment you want to cultivate, ever.
— Ty Stewart, CEO & President, Simple Life Insure
---
Whether you're using a messaging software or simply using email, you have to be clear and concise. Not only can answering emails quickly take up time in the day if you're in constant back-and-forths, but there is also an abundance of added distractions that employees are fighting off at home. It's close to impossible for many of us to turn our homes into our offices — we can recreate similarities, but added distractions are inevitable. If anything, employees simply need to embrace their working environment and be upfront and clear with their colleagues when they can.
— Rob Stix, CEO, DirectNet

---
If you are going to encourage autonomy, trust people to make good decisions and solicit your help when needed, you need to create a "safe space" where people can share risks, challenges and mistakes without fear of reprisal. Without a sense of psychological safety, people will try to hide mistakes, downplay risks, and avoid including management in decisions as much as possible, which can create real problems, especially in a remote work environment.
— Sara Taillon, Manager of Product Development, Theorem
---
It's difficult to manage remote employees, for sure, but I believe it can be simple with a few tricks to show that you are an involved and supportive manager. I use a few tools, such as CliftonStrengths, as to gain a deeper insight into who it is on my team and how I am able to utilize their skills the most effectively. I also check in once a week, when possible, individually, with each member of staff to ensure they know what is going on and what is expected of them.
By having some opportunity for downtime with your staff, such as running some wholesome competitions, you can gain that stronger bond that would otherwise be left to those simply working in the office.
— Andrew Taylor, Director, Net Lawman
---
Definitely [be] more hands-on, even though you can't physically do that. You need to check in more often with your remote team compared to if you're in an office, and you need to be there for guidance and support every step of the way. This is a win-win in that you're more abreast of what's going on every day, and they feel appreciated and valued because of the extra attention... Our entire remote team knows that they have all the flexibility they need to tend to personal matters, regardless of their nature. As long as their work gets done, which it typically always does, they absolutely have the freedom to adjust and alter their schedule as needed.
— David Walter, CEO & Manager, Electrician Mentor
---
One thing we're keen to establish is "distraction time". It's perfectly fine if our remote employees take time out of their day to run some errands, do some chores or even just go and chill on the sofa for 5-10 minutes! Why? Well, it's important to understand that humans aren't designed to sit in front of a screen for 8 hours a day without some kind of break. Without watercooler chat and general office distractions around, it can be hard to find a reason to take a small break without feeling guilty. To me, that's just not natural nor conducive to a productive work environment.
— Mark Webster, Co-Founder, Authority Hacker
---
With top-performing employees, you may want to minimize your involvement in their work and focus on the outcome vs. micromanagement. But with the direct reports that struggle to pull their weight, managers should be more hands-on and provide them with as much support as possible. By adjusting your management style based on employees' performance, you'll not only be able to play to your team's strengths but also keep the morale up.
— Jagoda Wieczorek, HR Manager, ResumeLab
---
We have monthly sprints such as "complete three infographics before October." I will constantly ask my team how close we are to the annual goal. too. We have 30 minute meetings each Monday: 10 minutes about their life, 10 minutes on what they are working on this week, 10 minutes on what they would like to work on in the future, and how we can get there.
— Ben Worthington, Manager, IELTS Podcast
---
Encourage open communication. Solicit feedback, schedule regular one-on-ones and keep the line of communication open. It will make it easier for employees to reach out when they have an issue. It will also help maintain the company culture because the employees will not be too isolated.
— Reuben Yonatan, CEO, GetVoIP

---
MegaMeeting solves the biggest challenges of modern video conferencing. For users, it is an all-in-one platform that delivers both video conferencing and webinars in a single, simplified interface. For attendees, it is 100% browser-based, making it highly accessible; joining a meeting is instantaneous from a single click. For enterprises, it is highly customizable, with white-labeling options for a private branded solution. For developers, it is API-driven and easy to integrate.
Powered by WebRTC, Node.js, React, and GraphQL, it is a cutting-edge platform that is fun and easy to use for users and developers alike.