We want you to take a moment to picture yourself with a magical futuristic machine. This isn't just any old device, but rather it lets you sit at your home or office desk, hit a button and suddenly appear before potential clients and contacts all over the world.
There was no need for you to use up fuel by traveling by car, you didn't have to go through the hassle of airport security and everything to do with flying for that matter, and you sure didn't need to book a hotel, spending the night away from your home, family, and friends. Is it all sounding a bit too good to be true? Actually, this machine is already in existence. In fact, you likely have one of these sitting on your desk looking pretty right now.
Yes, we are not joking here. With that computer sitting on your desk or with that laptop you use whenever you are outside of the office, you can virtually "visit" potential clients, contacts, and employees, all thanks to web based video conferencing technology. Making use of online meetings and webinar conferences means you can use all of the typical operating systems such as Windows, macOS, Linux, iOS, and Android. This is, of course, provided that you and your online guests all have access to the internet. An added bonus is that you don't need to install or configure any software; all your guests have to do is click on an email invite or a meeting link that you send them.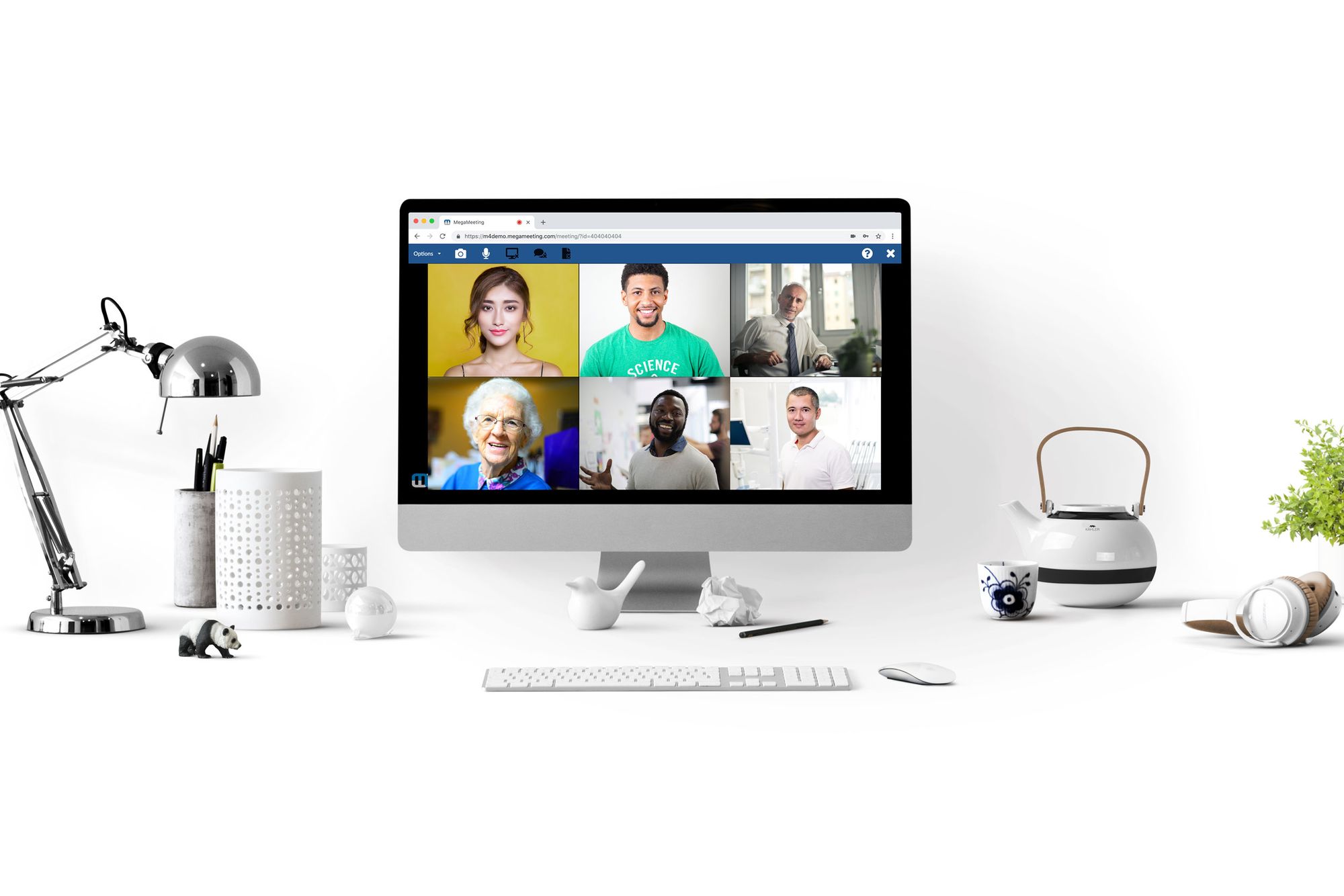 Most video conferencing solutions these days also provide you with the ability to share your screen and present documents, websites, and presentations to whomever you are meeting with.  If you are in the business of selling online, video conferencing can give that bottom line of yours a real boost by cutting your costs, while at the same time allowing you to sell to people all over the world.  Below you will find five reasons how online meeting software can help your top and bottom lines:
1) By using web conferencing and online meeting software you can meet with potential clients anywhere and at anytime, saving yourself precious time and expenses. You can also meet with a much higher number of prospects and clients in a much smaller time frame than if you physically had to go and meet with each one.
2) Web based video conferencing allows your prospects to put a face to the name they have been speaking with over the phone. For organizations that already are making use of telephone conferencing, most video conferencing companies offer free teleconferencing services that allow hundreds of people to take part in the conference call. Teleconference and video conference features are integrated so participants who are not at their computers or don't have the necessary equipment can still use the audio portion with their cell phone or landline. The sky really is the limit if you take advantage of this technology and let potential clients see you simply by clicking on an email invitation or by opening their browser and hitting a few keystrokes. People like to deal with people, not voices; it's as simple as that. Online meeting software gives you the chance to really show off your sincerity and best display your selling skills and qualities.
3) You can collaborate with more decision makers when you use online meeting software. Often a purchasing decision requires the input of several people, not just one, and video conferencing software allows all of the key decision makers to come together at the same time, even if they are in different locations in the world. In other words, you get to shorten the selling cycle for those complex transactions.
4) Online video conferencing means anyone, no matter what industry they are in, can widen their territory. You don't need to be limited by how many miles or kilometers you are willing to travel in one day. In fact, your prospect or customer base can be located anywhere throughout the entire world, and you can reach every one of them without you having to move from your most comfortable chair behind your desk.
5) You can provide a better post sales experience for your clients when you use video conferencing software. Your clients can be visited online to see how they are getting along, as well as to deal with any issues they may be having. Once you incorporate online meetings and webinars into your daily life, you will likely be able to offer more services, all of which will improve your customer service experience and drive sales upwards.
Thanks to web based video conferencing software, the future of sales communications has never looked so appealing!

---
MegaMeeting solves the biggest challenges of modern video conferencing. For users, it is an all-in-one platform that delivers both video conferencing & webinars in a single, simplified interface. For attendees, it is 100% browser based making it highly accessible; joining a meeting is instantaneous from a single click. For enterprises, it is highly customizable with white labeling options for a private branded solution. For developers, it is API driven and easy to integrate.
Powered by WebRTC, Node.js, React, and GraphQL is a cutting-edge platform that is fun and easy to use for users and developers alike.
---