Video conferencing has exploded in popularity. Services like MegaMeeting, Zoom, Webex, and GoToMeeting are popular commercial service offerings on the market today. Each of these services has distribution networks made up of video conferencing resellers who offer these established services to their clients and colleagues.
But not all video conferencing reseller offerings are the same. This article will look at  some of the most popular video conferencing services today and compare white label vs. traditional reseller services.
Understanding Video Conferencing Reselling
In the world of business, video conferencing is wildly popular as a way for remote workers to enforce social distancing while communicating and collaborating. While video conferencing as a technology has been around for decades, the COVID-19 pandemic has multiplied the usage of these tools by hundreds of percent.
Companies seeking to capitalize on the popularity of video conferencing can resell these tools. Adding a video conferencing reseller service line to a business provides an additional source of revenue at a time when many areas of business have been changed or hampered by quarantine lockdowns. Video conferencing reselling is a lucrative sidearm, but this service typically has two key offerings: Standard and white label.
Imagine you're trying to impress a client. Which would be better: A generic video conference meeting labeled Webex or Zoom, or a "white label" solution that has your corporate colors, logos, and branding? That's the difference between a standard video conference and a white label service.
Let's look at three popular commercial video conferencing services and compare their reseller programs to MegaMeeting's to see which is better.
Zoom Reseller vs. Zoom White Label
Zoom is one of the most widely used video conferencing services on the market today. CNBC says the firm has added an additional 2.22 million monthly active users in 2020 alone. It's an easy, recognizable brand to resell, but the firm made some mistakes with security settings that allowed Zoom bombing, a type of security breach during live video conferences. ZDNet reports on other severe security issues that could cause webcams to be compromised, unauthorized data sharing, and a "white lie" about the type of encryption used to keep communications private. This led to companies like Google, SpaceX, governments, and Departments of Education banning the use of Zoom software until the glitches were fixed.
These issues undoubtedly caused issues for the Zoom reseller network, which had to overcome these admitted red flags to sell Zoom to their clients. But the Zoom reseller program has some big benefits to consider.
Zoom calls its reseller program the "Global Channel Partner Program," which allows individuals and companies to resell their video and phone service. The biggest benefit is that resellers can receive an ongoing commission for the life of the customer. They also offer training and a reseller price list with product bundling and a joint marketing program. However, a Google search fails to yield the commission numbers for Zoom resellers.
But what about Zoom white label?
Zoom does not appear to market a white label service specifically for resellers. One developer form suggested that there is a Zoom SDK product that may allow for some customization, but it doesn't appear to be a full white label product.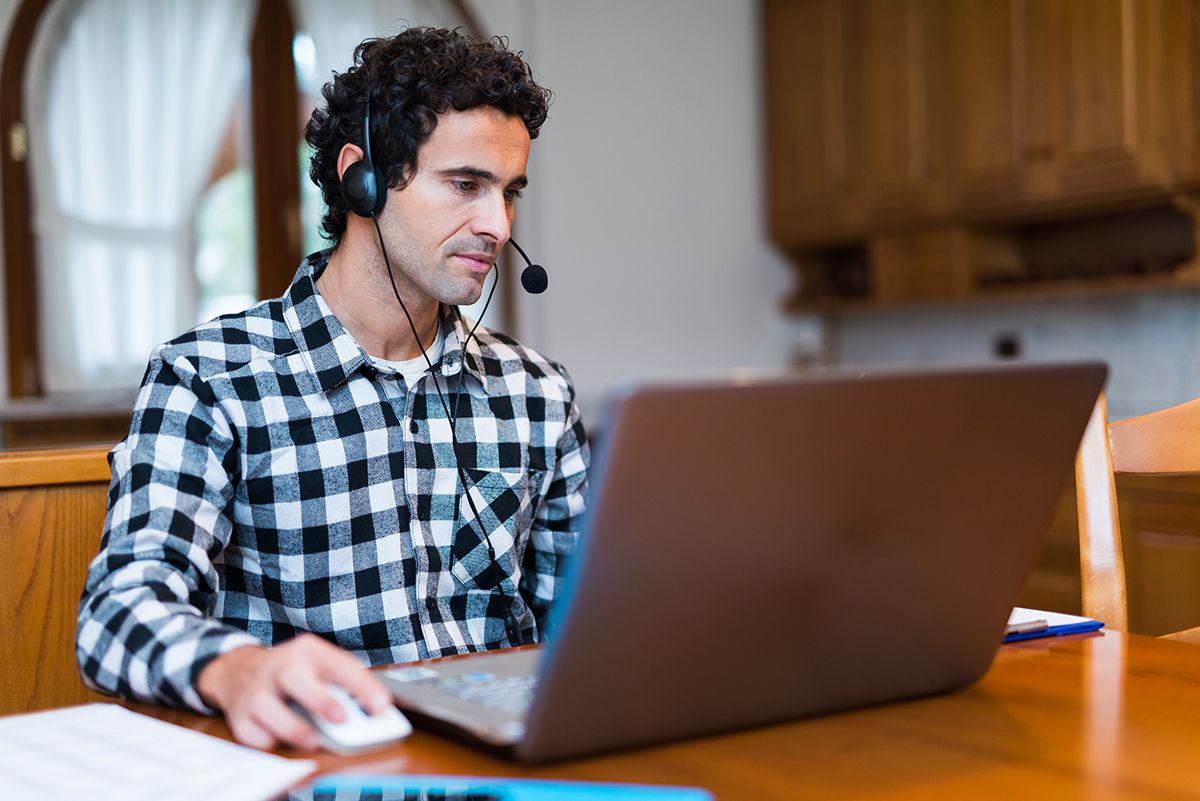 WebEx Resellers vs. WebEx White Label
Cisco's WebEx product is another trusted name in the video conferencing industry. Cisco is a global leader in hardware and software, and it has a complex partner channel program for most of its products. Vendors must register as a Cisco partner and then complete their partnership training program. There are nine steps to this process culminating in WebEx reseller certification.
WebEx white label is called Cisco's UC-One. UCToday says the software engine for this service came from the acquisition of BroadSoft in 2018. The app can be customized into an offering for WebEx reseller clients. UC-One offers more than video conferencing; customers can choose cloud-based calling, instant messaging, and integration with Microsoft collaboration tools. But from the UCToday review, it appears the customization from this white label product comes from how you bundle the services, not from the ability to customize the tool with your brand standards.
GoToMeeting Reseller Program
GoToMeeting is a web-hosted video conferencing service created by LogMeIn. The LogMeIn website says the GoToMeeting reseller program can earn commissions of up to 30% by submitting leads to their business. Their process for qualifying for this program is much less complex than that of Cisco; you simply sign up. The firm provides marketing materials and a dedicated sales support coordinator to help GoToMeeting resellers.
At this time, it does not appear GoToMeeting has a white label product for resellers — or anyone else.
MegaMeeting White Label
One of the key differentiators for resellers or direct commercial clients is that, unlike the other video conferencing providers we've discussed, MegaMeeting offers a complete and true white label product. For resellers, this is a key selling point that helps this video conferencing solution sell itself.
Organizations seeking a video conferencing solution can customize the domain name, logos, colors, email meeting notifications, and more, to make MegaMeeting a branded part of their business. For resellers, they can rebrand MegaMeeting as part of their service offering. Alternatively, their clients, particularly enterprise organizations that want to present a unified front to clients or workers, can rebrand MegaMeeting under their own corporate name. This allows clients, and even clients' clients, to fully integrate and "own" their video conferencing solution.
Behind the scenes, MegaMeeting offers the highest level of security and customer service to back up our partner resellers and the clients we serve together. Imagine the credibility and value-add for your organization. MegaMeeting's white label product can eliminate all references to MegaMeeting and instead replace it with your corporate branding. It's a seamless approach that is particularly valuable for resellers seeking our 30%-60% commission on any new sale. MegaMeeting resellers can also rebrand our video conferencing solution as their own with no additional overhead or IT expertise needed. Our aggressive pricing and willingness to share revenues with our partners make us an attractive service line addition that is simply unmatched in the industry today.
The goal of the MegaMeeting white label video conferencing product is to allow our channel partners and their customers the opportunity for a hosted solution branding under their name. It's a very valuable, flexible service that is cost-effective and reliable. Click here to find out more about our solution today.

---
MegaMeeting solves the biggest challenges of modern video conferencing. For users, it is an all-in-one platform that delivers both video conferencing and webinars in a single, simplified interface. For attendees, it is 100% browser-based, making it highly accessible; joining a meeting is instantaneous from a single click. For enterprises, it is highly customizable, with white-labeling options for a private branded solution. For developers, it is API-driven and easy to integrate.
Powered by WebRTC, Node.js, React, and GraphQL, it is a cutting-edge platform that is fun and easy to use for users and developers alike.