Telehealth is one of the quiet heroes of the COVID-19 pandemic. As The Lancet reports, "the majority of patient consultations in the United States are now happening virtually." This is, in part, due to the recent relaxing by the Centers for Medicare & Medicaid Services (CMS) of many of the regulatory hurdles hindering widespread telehealth usage. Telemedicine visits allow for social distancing of patients, keeping them out of busy waiting rooms while doctors manage their care.
Protecting patient privacy remains at the forefront of regulatory requirements for all healthcare providers leveraging these virtual doctor visits. HIPAA compliance is a legal necessity as much as it is the gold standard, requiring healthcare providers to encrypt all patient communications during these visits. While the recent CMS ruling allowed even commercial telehealth providers like Skype or Zoom to provide healthcare virtual visits, protecting patient health data will remain a priority long after COVID-19 is nothing more than a bad memory.
There are many videoconferencing services available to choose for your telehealth patient care service needs. How can clinicians and administrators determine the best HIPAA-compliant telehealth apps? We reviewed the best telehealth apps for their HIPAA-compliance, features, and ease of use for your patients. Here's what you should know before you begin your virtual doctor visits.
Best HIPAA Compliant Telehealth Apps
1.    American Well is one of the industry behemoths, with a 2018 valuation of around $1 billion. Founded in 2006, the firm serves more than 130 health systems and institutions with 2,000 hospitals, and 55 health plans with more than 7,000 employers. The service offers telehealth by phone and videoconference, giving healthcare organizations the ability to customize the experience for providers and their patients. It also offers an integration with Apple Health-related wearable devices, as well as EHRs and for e-prescribing. However, a recent CNBC report outlines the difficulties the organization has faced when trying to accommodate the unprecedented volume of telehealth visits during the coronavirus epidemic.
2.    Doctor On Demand is more than just a HIPAA-compliant telehealth app; the organization offers a network of contracted on-call physicians that consumers can access. It's a different model from American Well, and the company has established a niche for on-demand video visits for healthcare consumers. The model works with or without insurance for behavioral, chronic disease maintenance, preventive, or urgent care visits. Though much younger and featuring a different telehealth app model from American Well, the firm has raised millions of dollars in capital funding and has some celebrity supporters such as Dr. Phil and Richard Branson.
3.    MDLive is a HIPAA-compliant telehealth app that marries the American Well and Doctor On Demand Models, offering a network of doctors for patients and providers, as well as a call center. A patient can use the telehealth app or website, or go through the call center to receive treatment. The call center does not allow for a video visit, so if a patient uses this option, the operator will direct them to download the telehealth app. Providers log into a dashboard for an on-demand patient visit. These calls are segmented by state to avoid licensure restrictions. Like American Well and Doctor On Demand, MDLive has raised extensive investor capital of more than $73 million. MDLive sells its virtual doctor visit platform to employers, insurance providers, and healthcare clinicians, who in turn make the service available to their patients. In 2015 the company partnered with Microsoft to provide telehealth via Skype for Business.
4.    Teledoc is another large national provider of virtual doctor visits, founded more than 15-years ago. Last year, the publicly held company raked in more than $553 million. The company began by offering its telehealth app first to large self-insured employers, then to health plans, and, most recently, directly to healthcare providers. This year, so far, Teledoc has ramped up their earnings, and their stock has been on a tear the entire year. With the demand for telehealth increasing, the provider recently reported a 41% year over year surge in revenues. The Motley Fool reports that the company's most recent quarter produced revenues exceeding $180 million. The service offers on-demand Teladoc clinicians, can leverage a health system's providers, or use a combination of both. The service allows patients to log into the telehealth app, enter their symptoms, and request an appointment.
Other services that healthcare providers and patients can use are dedicated video conferencing solutions, like MegaMeeting. As a 100% browser-based solution, MegaMeeting enables a crystal clear and secure connection between patient and provider, without the need for either party to download any software. Patients can use their phones and simply click on a doctor provided link and within seconds they are meeting with their provider. MegaMeeting is fully HIPAA-compliant, providing end-to-end encryption of data while it transmits over the Internet as well as while it's stored. This is a critical component of MegaMeeting, enabling patient privacy from beginning to end.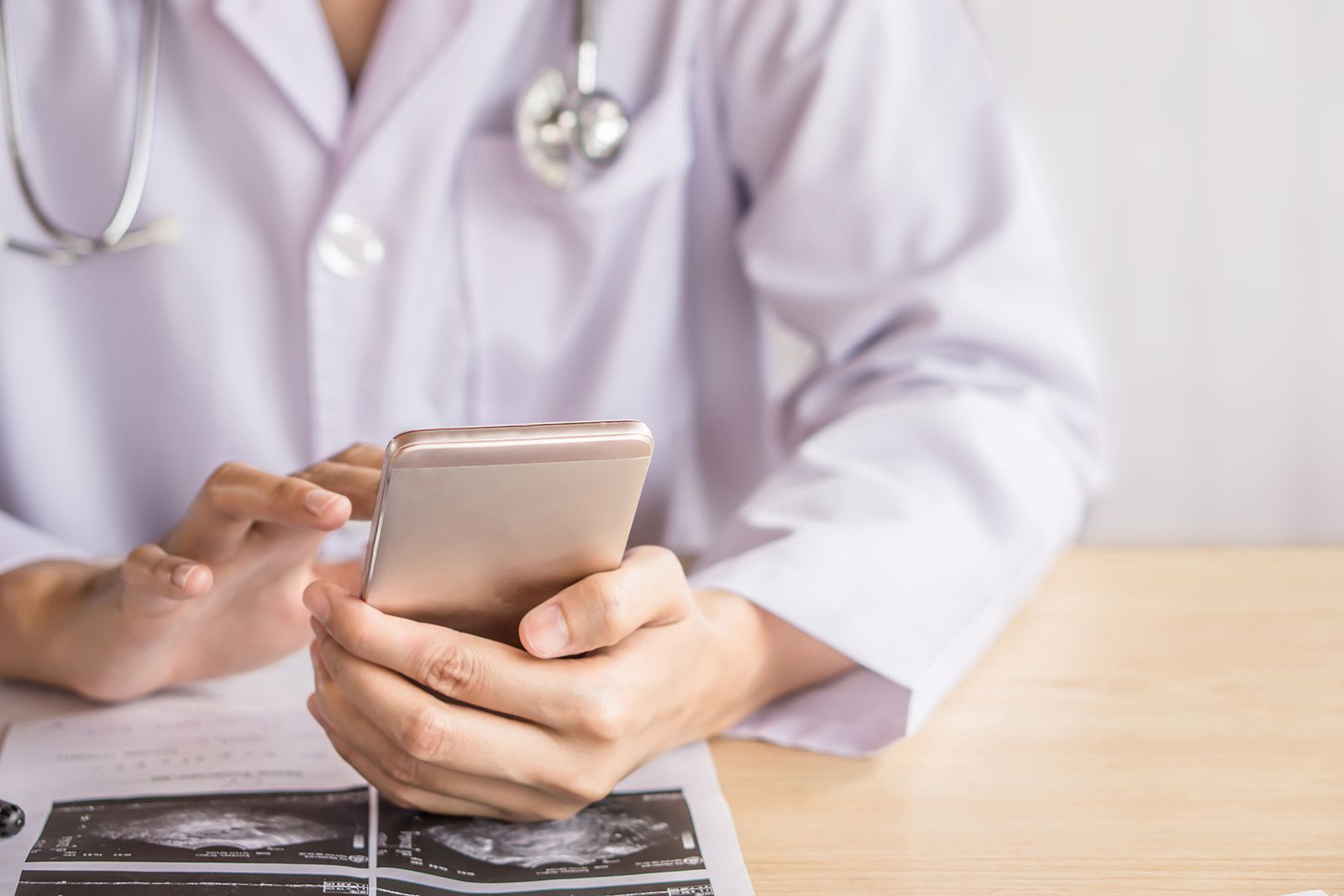 Cybersecurity and Your Telehealth App
One of the most important issues of HIPAA compliance is cybersecurity. Finding the best HIPAA-compliant telehealth app protects the security of critical patient data, protects your practice and keeps you in compliance with all rules and regulations. While it may be tempting to select a free or low-cost commercial provider in light of the CMS waiver of HIPAA requirements, the reality is that we expect telemedicine to become the new normal – certainly for the foreseeable future – but the waivers of cybersecurity requirements for telehealth applications are not.
Unfortunately, cyber threats, already a concern for the average consumer and the businesses they frequent, have ramped up considerably during the coronavirus epidemic. Major national and international healthcare agencies such as the Department of Health and Human Services (HHS) and the World Health Organization (WHO) have been targeted by cyber terrorists in the last few months. According to The Hill, even small healthcare organizations such as Champaign-Urbana Public Health District in Illinois, have been targeted.
At MegaMeeting, we believe that the HIPAA-compliance requirement for telehealth apps is a necessary part of providing digital services that connect patients and providers. Our secure, affordable, state-of-the-art video conferencing services offer  one-on-one support, white label branding options, and unparalleled data security to keep your practice and patients safe. Talk with our team to find out how we can help.
---

MegaMeeting solves the biggest challenges of modern video conferencing. For users, it is an all-in-one platform that delivers both video conferencing and webinars in a single, simplified interface. For attendees, it is 100% browser-based, making it highly accessible; joining a meeting is instantaneous from a single click. For enterprises, it is highly customizable, with white-labeling options for a private branded solution. For developers, it is API-driven and easy to integrate.
Powered by WebRTC, Node.js, React, and GraphQL, it is a cutting-edge platform that is fun and easy to use for users and developers alike.