Smooth and swift communications are the backbone of any business looking to gain an edge over its competitors. Online video conferencing has helped businesses enhance their collaboration and communication efforts across all levels of operation, making it possible for their employees to communicate with other employees, prospects, customers, and suppliers face-to-face, without the need to travel.
Small businesses that have previously been unable to adopt this technology due to cost restrictions can now breathe a sigh of relief thanks to the availability of free video conference apps. By taking advantage of free services, businesses can try out different solutions and their features, with the aim of identifying the perfect fit in a cost-effective manner.
Here's a list of the best free video conferencing solutions, as well as a detailed review of one of our favorites.
Zoom
If you are interested in a web conferencing app that allows you to connect to other individuals or teams remotely, Zoom is one of the main apps you should consider. Zoom lets you set up video conferences and connect with correspondents in different locations, easily and swiftly.
With its mobile and desktop apps, Zoom was developed by former WebEx and Cisco engineers, with the aim of facilitating online web meetings for free. As one of the top web conferencing apps out there, Zoom also offers online support, unlimited one-on-one meetings, and unlimited video meetings through its free package.
However, Zoom's free video conference package comes with one significant drawback: all group meetings are limited to a length of only 40 minutes. Furthermore, the number of participants is limited to 3 during calls.
Other notable features offered on Zoom's free plan include:
• Screen sharing
• HD video and audio
• Whiteboarding
• Private and group chat
• Host controls
• Break rooms
The app relies on SSL encryption and AES 250 encryption to always keep all proceedings as private and secure as possible.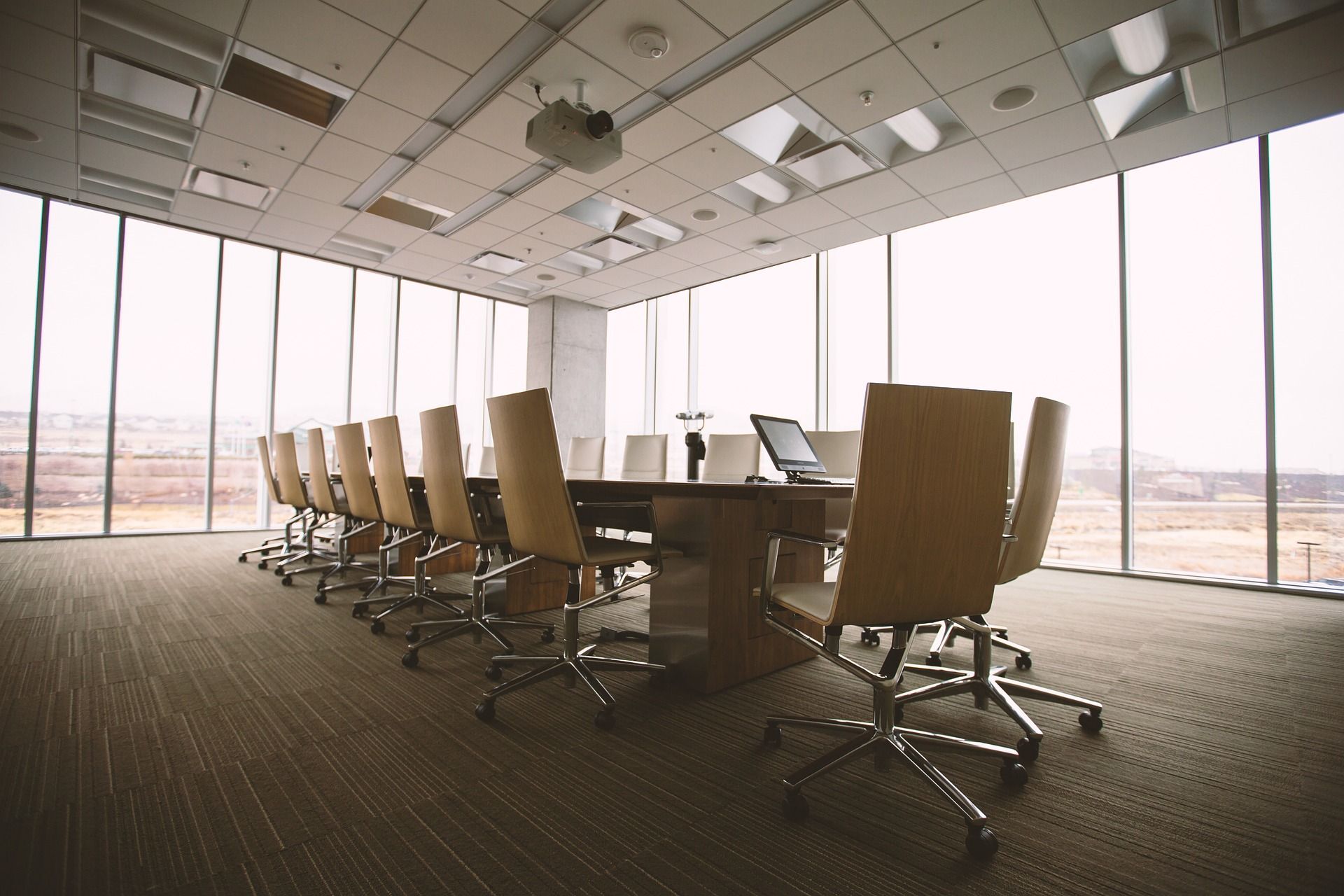 WebEx
As a browser-based online video meeting application, you do not need to download any software to get the best out of WebEx. In addition to making it possible for users to join meetings through a VOIP connection, the app also offers users loads of storage space through their cloud storage feature, enough to store web meetings for months or even years. At this point, it is clear to see that WebEx prioritizes the act of bringing people and businesses together in the spirit of smooth and effortless collaboration.
WebEx differentiates itself from its competitors by offering what appears to be one package made up of two services, WebEx Meetings and WebEx Teams. While the former focuses on meeting the needs of users interested in an online video meeting solution, the latter focuses on meeting the needs of users looking for a collaborative tool for different teams.
You can use WebEx meetings for free through their free video conference plan; this also gives you access to a free 30-day trial of their Plus plan. This essentially splits the free plan into two separate packages with slightly different features.
Some of the main features of the free video conferencing plan, which can only be used by three people, include:
• Standard definition video quality
• VoIP audio connection with no dial-in numbers
• A single host license
• Whiteboarding
• 250 MB cloud storage
• Screen sharing
Signing up for the Free 30-day trial of the Plus Plan adds the following features:
• High definition video
• Dial-in numbers
• Up to 25 attendees
While WebEx gives users access to most of their features regardless of the plan chosen, it places a very restrictive limit on the number of user licenses offered. This means that businesses with more than a handful of employees will need to spend more to increase the number of user licenses to a level that supports everyone.
GoToMeeting
When it comes to hosting web meetings and webinars, it is important for small businesses, which usually do not have an IT department, to use easily setup solutions that still deliver top-of-the-line performance. GoToMeeting is one of the most powerful online video conferencing solutions available out there. Now owned by LogMeIn, the solution is made available in both a desktop app as well as a web application; both feature an easy-to-use user interface. This makes it easier for users to choose a solution that best fits their needs. Furthermore, the solution can be used to comfortably host 10 to 2,000 attendees per meeting, depending on the plan chosen.
With GoToMeeting's free video conferencing plan, you get to access a limited list of features, including:
• Three user licenses
• 40-minute meetings
• Screen sharing
• Free web audio with no dial-in numbers
• One-click browser-based meetings
However, you will need to upgrade to the paid plans to access most of the features offered by GoToMeeting; contrast this with WebEx, which offers users access to most of their features, regardless of the plan they are on.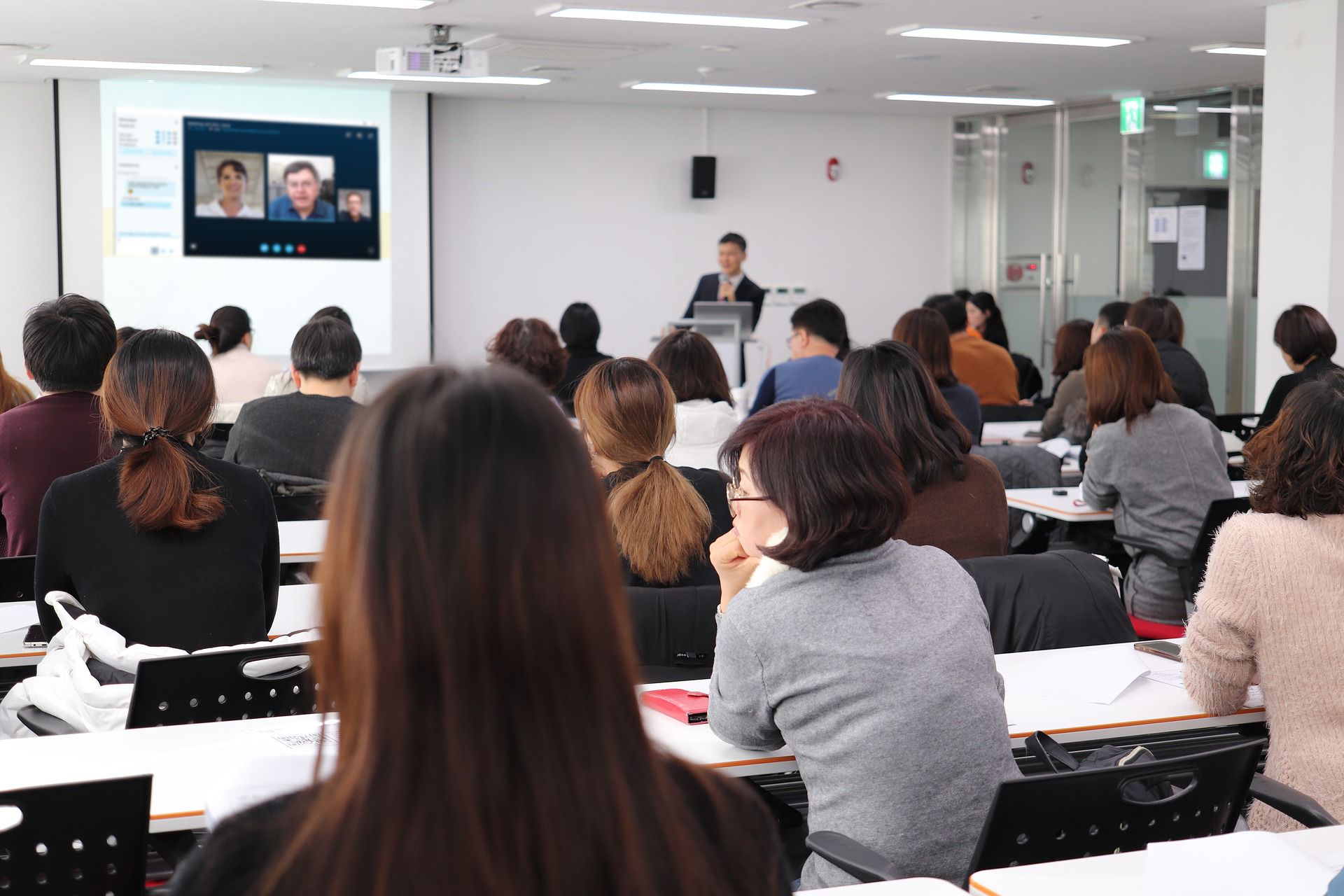 Microsoft Skype
When it comes to video conference calling, Skype is highly respected, especially since it is one of the solutions that actually brought the technology to the masses. Its position as a powerhouse in this segment is demonstrated by the fact that most people consider the word Skype to simply mean "video call," sort of like what Kleenex is to tissues and Google is to search!
From a general communications point of view, Skype is by far one of the most feature-rich solutions available out there. From live translations, video calling, reliable and fast texting, WiFi hotspots, and calling mobile numbers, this solution seems to have it all!
This web-based app, which features a sleek user interface, also works well on a variety of devices and platforms including Apple, Android, and even Blackberry.
While all the above sounds great, the question is, can you use Skype for free? The consumer version of Skype allows any user to make free video conferences with up to 10 participants. Users can therefore make free one-on-one and group video calls on Skype without having to obtain a host of user licenses.
However, to use Skype for Business without signing up for their paid subscription, you will need to get their 30-day free video conferencing trial, which can be obtained by signing up to Microsoft Office 365.
It is worth noting that even though Microsoft Skype seems like the most feature-rich communication solution, it is quite limited when it comes to its web video calling capabilities. The consumer version is easy to use, but it is not the most suitable for business use. The business version, on the other hand, must be paired with other apps from third-party developers or Microsoft to provide the most satisfying user experience.
ezTalksMeetings
ezTalks Technology Co. is the company behind the development of another popular web conferencing solution, ezTalksMeetings. Designed to be used for making webinars, holding video conferences, hosting web video meetings and conferences, the solution features a long list of useful features, including screen sharing, HD video, and remote control, just to mention a few.
While the above features do make this solution quite appealing to many, it is its free video conferencing version that sounds even more appealing. Unlike most of the solutions discussed above, ezTalksMeetings allows users to host up to 100 participants during their web meetings for free. This is by far the largest number of participants that can be hosted for free on an online video conferencing solution.
Another standout feature available on the free version of the app is the recording feature. Hosts can record their online video meetings or events on their computer's internal storage without signing up for a paid plan. However, to access cloud storage, users will need to upgrade to one of the company's paid subscriptions.
Unfortunately, all web video meetings hosted on the free version of the application are limited to a length of 40 minutes.
While it does offer some standout features, ezTalksMeetings still has a very short list of free features as compared to some of the other available free video conference solutions.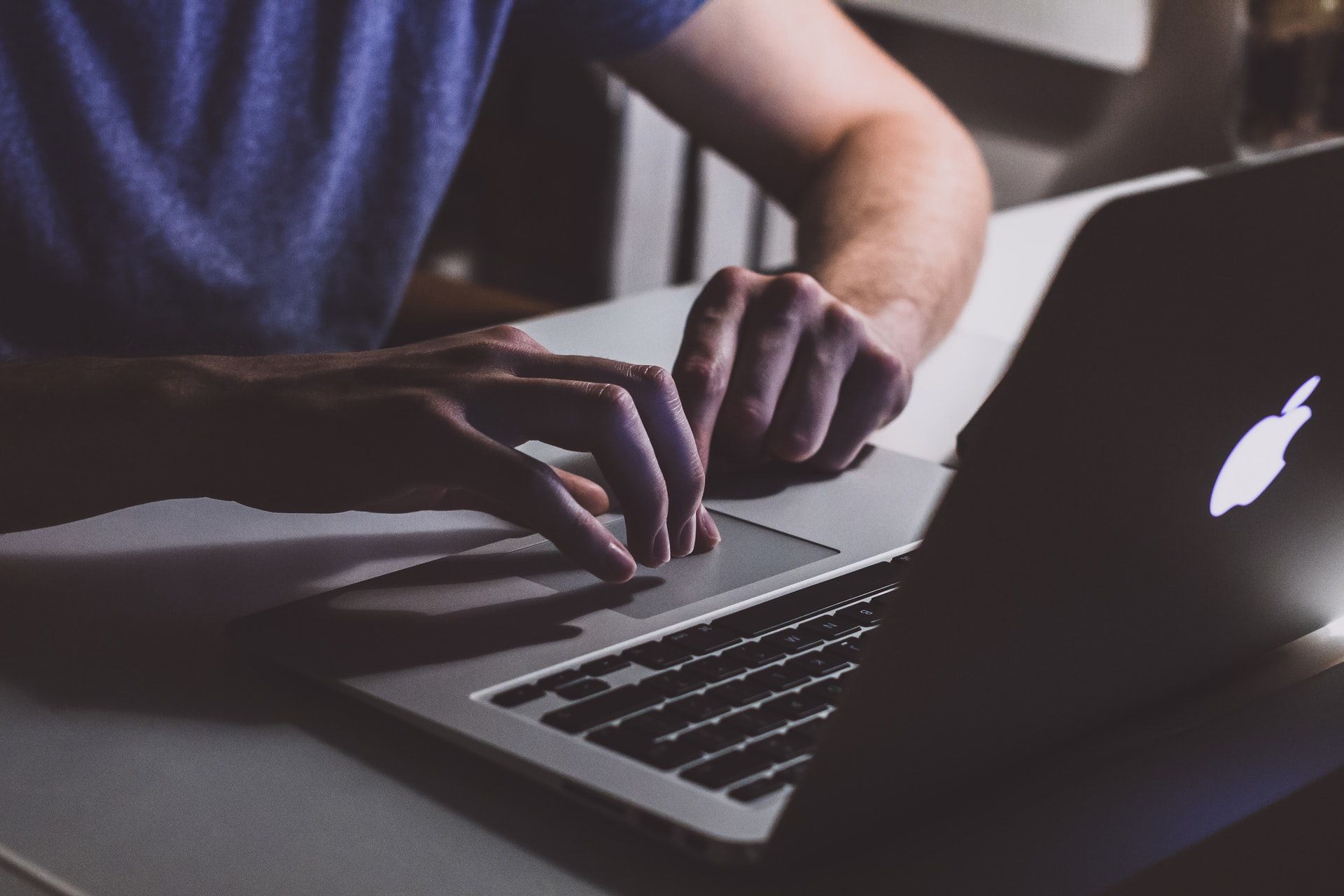 MegaMeeting
As one of the best web video conferencing solutions on the market today, MegaMeeting was originally developed more than 15 years ago by Internet MegaMeeting LLC, a company dedicated to delivering smooth and uninterrupted video and audio communications over the internet. This web application has recently been re-engineered from the ground up, taking advantage of all that WebRTC has to offer, to provide users with a single solution that offers all the tools and features needed to create and manage the best real-time online video and audio communications in an effortless manner.
Unlike most of the solutions discussed above, MegaMeeting offers users access to a wide variety of business-focused video conference features for free through their 14-day free trial. This unlimited offer gives you a great opportunity to sample the features and see how they fill your business needs, as well as to test and determine whether their app is a great match for you and your organization. Once you sign up for the trial, you will be able to access a full list of all the features available in any of the Starter, Pro and Enterprise plans that MegaMeeting offers, at no cost whatsoever.
Here's a complete list of all the features you get through MegaMeeting's Free Video Conferencing & Webinar Trial Package:
• Group video meetings with up to 8 participants
• Webinars with access to up to 100 attendees
• Email Invitations: Users can create customized emails and send them out to each participant. The emails can include a unique and secure link that opens the recipient's browser before logging them into the meeting.
• Attendee Registration: To ensure that your online video meetings and events attract the targeted level of attendance, you can use this feature to invite attendees, capture their details on a customized registration page and send automated reminders of the event via email as the event draws near.
• Audio Conferencing: In some cases, an audio conference will do the trick, especially when some or most of the participants are unable to get in front of a camera, but still want to follow the proceedings. This feature makes it possible for MegaMeeting users to make audio conferences.
• Screen and File Sharing: With this feature, you can effortlessly share any document on your computer, or any files or applications open on your desktop, with other participants of the meeting.
• Chat: Conduct private and public chats with other participants during real-time video conference sessions. This feature comes in handy when you need to communicate with other participants discretely. It can also be used by attendees who would like to ask questions or submit responses to polls that are conducted during the live proceedings, without interrupting presenters.
• Account Reports: View logs and get historical user information for past meetings or events as that have taken place in your account.
• Secure Links to Meetings: To ensure that all your video conferencing sessions are secure, all participants get a unique access code to each meeting.
• Recording: All your webinars and web video meetings are able to be recorded in .MP4 format and made available for download. These recordings can be used in several ways, including being sent to invitees who were unable to make the original live proceeding, but would still like to review the meeting or event in their own time.
• White Label & Custom URL: Customize your logo, color scheme and more. Receive a unique domain name for your own account.
• API: Developers or businesses that would like to integrate web conferencing with other apps or their website can do so effortlessly through this feature.
•24/7 Technical Support: Phone, Email, and Chat support provided by reps based in the U.S.
By giving users access to a full list of features, MegaMeeting ensures that these users get a clear picture of how the solution helps solve their web conferencing and web video calling needs – before they make a lasting commitment.
Conclusion
In today's global economy, most businesses employ remote workers and teams to not only cover more ground but also get the best minds on board - regardless of where they are located, be it across the state, country or globe. Online video conferencing technology has grown by leaps and bounds over the last few years, and while there are many free video conferencing solutions available out there, MegaMeeting, which is specifically designed to meet the needs of business users, gives you the best opportunity to sample its full list of features, as designated on its Starter, Pro & Enterprise Plans, before you even spend a cent on a subscription.
---

MegaMeeting solves the biggest challenges of modern video conferencing. For users, it is an all-in-one platform that delivers both video conferencing and webinars in a single, simplified interface. For attendees, it is 100% browser-based, making it highly accessible; joining a meeting is instantaneous from a single click. For enterprises, it is highly customizable, with white-labeling options for a private branded solution. For developers, it is API-driven and easy to integrate.
Powered by WebRTC, Node.js, React, and GraphQL, it is a cutting-edge platform that is fun and easy to use for users and developers alike.