The latest data says one in four Americans will work remotely in 2021. By 2025, we will see an 87% increase in the number of employees that work from home compared to pre-2020 levels. That's more than 36 million Americans that will have ditched their commuter stress for working from their couch. The study shows that now that employers are comfortable with the remote work model, they will be more likely to consider these arrangements in the future.
A two-year Stanford study set the bar pretty high; it showed that remote workers earn back a full day's productivity for every week they work from home. However, that doesn't mean that there aren't pros and cons for remote work models. What are those challenges and how can we overcome them?
Top Three Work-from-Home Challenges
During the COVID crisis, many organizations evolved their employment strategies to incorporate working from home. Many companies did this beginning in early 2020, so there is some data accumulated as to what the key challenges are when employees work from home. Ask any remote worker and they'll probably tell you working from home isn't perfect, but the chances are high they will say it's better than the alternative.

Here are three challenges the typical remote worker may experience:
1.      No work/life balance. While managers may worry that employees will slack off during their remote work tenure, the studies show the opposite is true. Part of the reason the Stanford study documented an increase in productivity in at-home workers is not just because they don't waste time stuck in traffic. At-home workers are more productive because they spend more time working than they ever did before. According to one study, a home-based employee puts in 1.4 more days each month than people who go to an office. It's much easier to roll out of bed and start working, or respond to a late night email, making work/life balance one of the biggest work-from-home challenges many people face today.
2.      Distractions are everywhere. While employees generally overcome interruptions to work longer and harder, they do this only by consciously avoiding many of the dog barking, child-caring dishwasher-exploding distractions that naturally occur when you work from home. This is complicated when the employee doesn't have a home office to hide in; 54% of Americans didn't even have one in place before COVID-19. It's even harder when you have children, of course. With so many students having an online experience even into 2021, it makes it harder for parents to manage childcare and work.
3.      Remote work can be isolating. Hand in hand with all the dog-barking and child-wailing can be the sense of isolation that comes from remote work. Even with instant messaging and video conferencing, one of the challenges of working remotely is that the employee can experience either cabin fever from being too cooped up in the same place all day, or the sense that they are completely on their own. Building culture with these kinds of work-from-home challenges can be a full-time job.

These problems are fairly unique to the new work-from-home culture that we're building in the United States (and elsewhere around the world) today. How can employers solve the challenges of working remotely?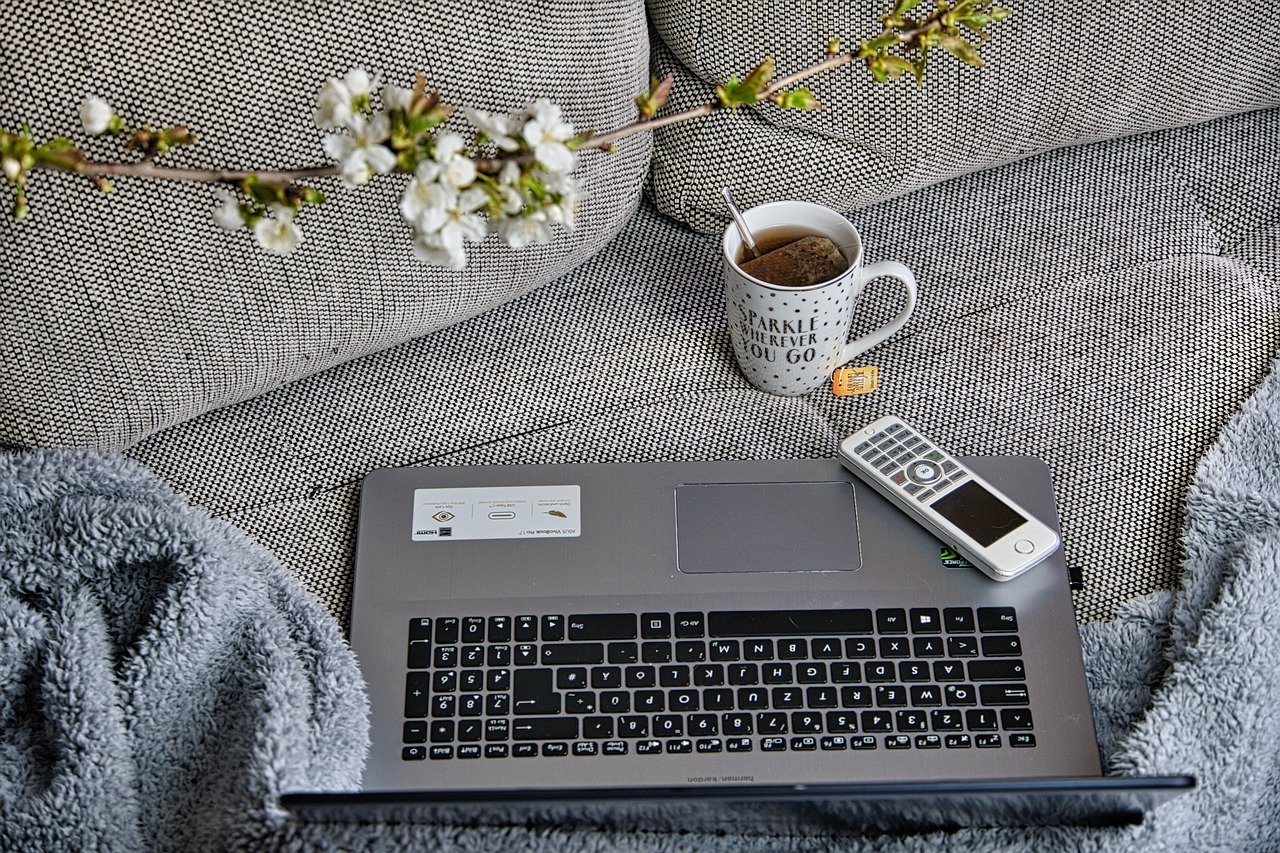 Ways to Solve the Challenges of Working Remotely
There are two primary ways to solve these work-from-home challenges. One is for the individual working from home to adopt some best practices to help them adapt to this new lifestyle. The second rests within the realms of communication technologies to help teams communicate and collaborate. Let's start with the ways remote workers can change their behaviors to overcome work/life balance challenges, the distractions they experience, as well as work to overcome the loneliness of not being in an office. Some best practices include:
·         To avoid overworking, set alarms on your computer or your home smart system that will alert you that it's the end of the day. Set a routine in the morning to start work at only a certain time. Get in the habit of getting away from your computer for an hour at lunch. To help you set work/life balance, you can even set reminders to take a break in the morning and another in the afternoon. Avoid responding to instant messaging after hours and set your IM to "away." At the end of the day, teach yourself to draw the line by shutting off your computer and walking away.
·         There is probably no way to avoid every distraction in the home. Even if you have a separate office and close the door, one Amazon delivery that sets the dog barking will quickly remind you you're home. If you have an office, set rules about allowing the family inside when you're at work. If you don't have an office, create some kind of signal that shows you're busy and shouldn't be disturbed. Let family members know why it's important that you're not interrupted. (Not much that can be done for pets, though.)

But what about feeling isolated? Technology can also remedy some of the challenges of working remotely; digital tools can be particularly useful for keeping people connected. Companies can use technology to create the same kind of informal office chatting as well as face-to-face meetings where everyone is engaged and a part of the team—no matter where they are.
How Can MegaMeeting Help Companies Solve Work-from-Home Problems?
MegaMeeting's video conferencing solution remains one of the best tools for bringing disparate teams together. Our video conferencing solution is simple to use with no downloads to slow you down. Web-based conferencing solutions work well on any digital device and on any browser. All you need is the internet. Your remote teams can use our IM chat feature to create private online conversations or engage with a whole group. These tools can be used for social breaks where your teams get together for impromptu happy hours. They can also be used to bring teams together to ensure the work gets done well before 5 pm, to help promote work/life balance. Your staff can share screens, files, whiteboard ideas, and more. MegaMeeting has one of the most reliable and easy to use video communication tools on the market today.
Today's remote teams need the right technology tools to overcome any work from home problems they might experience. Don't believe it? Consider the MegaMeeting free 14-day trial to see for yourself.

---
MegaMeeting solves the biggest challenges of modern video conferencing. For users, it is an all-in-one platform that delivers both video conferencing and webinars in a single, simplified interface. For attendees, it is 100% browser-based, making it highly accessible; joining a meeting is instantaneous from a single click. For enterprises, it is highly customizable, with white-labeling options for a private branded solution. For developers, it is API-driven and easy to integrate.
Powered by WebRTC, Node.js, React, and GraphQL, it is a cutting-edge platform that is fun and easy to use for users and developers alike.