Events are simply amazing tools for business. Why? Because they bring people together from all walks of life and offer many opportunities for learning, self-development, and career growth. Unfortunately, few people are able to attend all the events they wanted to. There is simply too little time, and the cost of travel makes attending events even more difficult. The 2020 COVID-19 crisis increased the need for virtual events as a way to keep people connected and business flowing even when people couldn't be face-to-face. This necessitated the need for webinars as educational and sales tools for businesses adapting to the crisis.
For all of these reasons, many companies and event organizers are increasing their live, virtual events and webinars. But what is a webinar, really? How does a webinar work? Can a webinar meeting help your business function even when your workers are remote?
In this blog post, we answer these questions (and more).
What Is a Webinar?
When answering the question, "What is a webinar?" we would counter with the question: What do you want it to be? Webinars today are increasingly taking the place of in-person meetings, so whatever the purpose of the face-to-face activity was, it can now be replaced by a webinar.
From a technical perspective, a webinar is a live, virtual event that is hosted on the internet using telecommunications technology. A webinar can be an instructive or educational event or a meeting that involves audio-visual communication between a speaker and attendees. The goal of a webinar is always to communicate, whether it's to educate an audience on the status of your company, sell products, or teach students necessary information as part of an organized curriculum, the webinar is a sophisticated tool that has a whole host of uses.
The word "webinar" was derived from the term "web-based seminar." A webinar provides you with the opportunity to learn, as you would in a live event. All you need for a webinar is a computer, an Internet connection, and a software platform like MegaMeeting to connect you with an audience. The presentation itself could include video or a PowerPoint and even offer whiteboarding or brainstorming to keep the interaction between the presenter and the audience flowing.
Many companies today have marketing strategies that include external event marketing and face-to-face interactions. Traditionally, event organizers find a suitable location for an event and ask people to physically make their way to that location. The logistics of organizing on-site events are often complex and costly. There are numerous things to consider, like security, organizing food vendors, managing physical entry into meeting spaces, and more.
Webinars are different from traditional events in that people in different locations across the world can attend the same event at the same time. Webinar software, also known as a "webinar app," enables an event host to give virtual connections to attendees regardless of where they are located around the globe. These tools completely eliminate the need for an onsite physical meeting space, making webinars easier to conduct and more cost effective than a traditional meeting.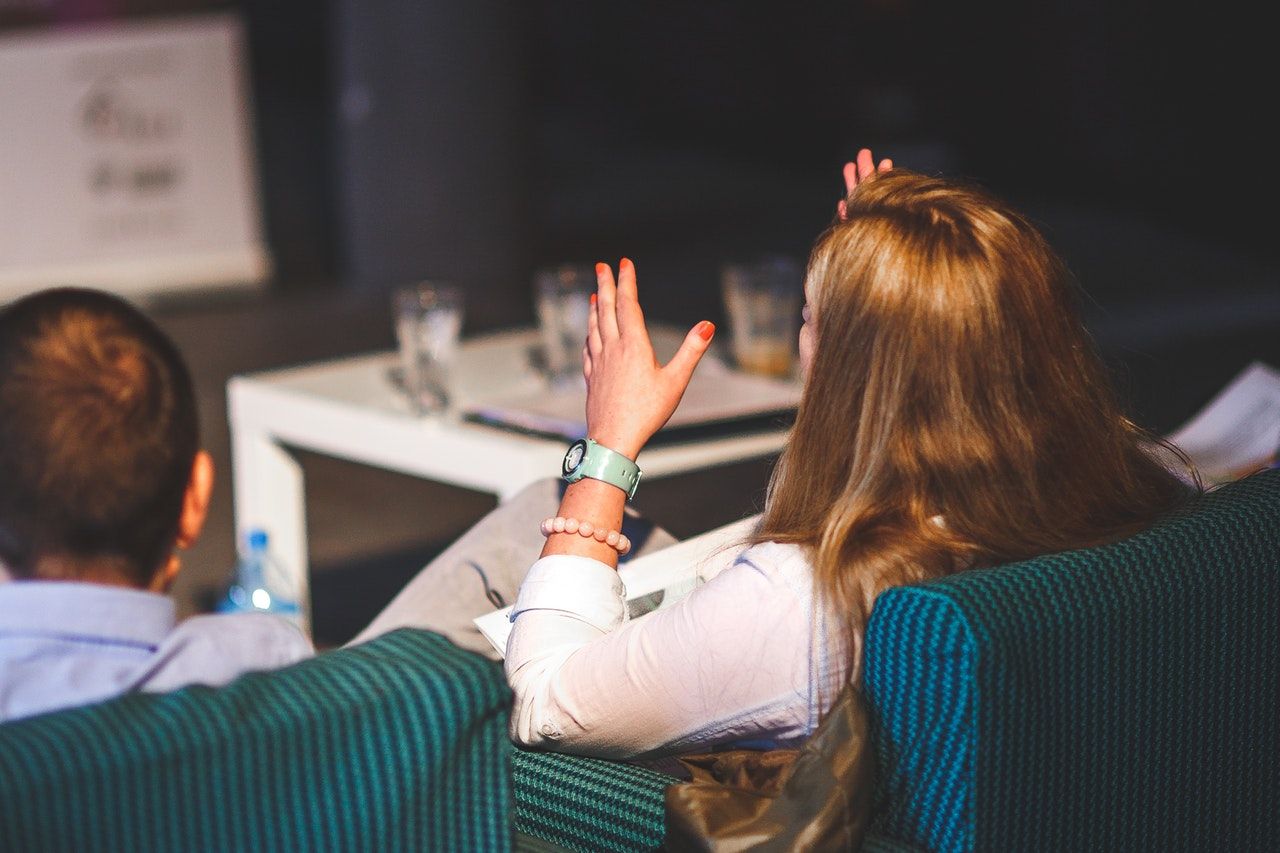 What is a Webinar Meeting? The Purpose of a Webinar
The main objective of a webinar is to instruct, demonstrate, or educate. While webinars are often used by B2B (business to business) companies for marketing, they can also be used by B2C (business to consumer) companies for marketing purposes. Webinars are great tools for organizations to teach or educate members or students.
So, what are some of the things that these companies use webinars for?
·  To educate and inform their target audience of new products or services.
·         To demonstrate the various features of their products or services and the benefits of using them.
·         To instruct or guide their target audience on how to use their products or services.
·         To instruct, test, and credential students.
·         To engage an audience in the success of an organization, such as providing a live shareholder update.
Webinars offer a cost-effective means of sharing information with a large group of people.
During the COVID-19 pandemic, for instance, healthcare organizations used webinars to educate patients on what safety measures to expect when visiting clinics. Webinars took the place of sales reps traveling to meet with key decision-makers, instead, using these virtual tools to build confidence in business services as a way to make the sale. It is in this way that webinars offer a cost-effective means of sharing information with a large group of people. Today, you don't have to fly in on a plane make a deal or visit a conference center to teach students. All of these activities can be replaced by a webinar meeting.
How Does a Webinar Work: What Makes a Webinar?
Not all educational or instructive live videos on the internet are webinars. There's a lot of video content online today. Here are the main defining features of a true online webinar meeting:
1. Webinars Are Live Events
First and foremost, a webinar must be a live event with a predetermined date and time. There must be a set time when the live streaming begins. This is one of the biggest characteristics that makes webinars different from online video content.
Many companies do offer video on demand (VOD) links of their webinars to subscribers after the events. This allows anyone to replay the live webinar at their convenience.
Mostly, these links are provided to subscribers the day after the webinars have taken place. This is to give people the chance to re-watch the video sessions for enhanced learning and understanding, or to watch the original webinar for the first time if they were unable to attend it "live".
However, a webinar can only be a webinar if it is a live event and has a pre-set date and time.
2. Webinars Have Online Attendees
Simply put, you cannot have an event without attendees. Since webinars can be viewed later using video on demand, they don't need to have any pre-set number of attendees; a webinar can be a webinar if even just one person watches.
According to MegaMeeting's research, most webinars have fewer than 100 attendees. However, it is nicer (and more prudent) to have a webinar platform that can support hundreds of concurrent attendees, as you never know how many attendees you will get for any given webinar. Imagine the embarrassment of having to turn away webinar attendees because you don't have enough seats!
It's a good idea to sell your webinar in advance to build attendance. Companies can increase the rate of attendance by undertaking webinar marketing. They can also improve attendance by choosing dates and times that their target audiences are most likely to be free or available. On a platform like MegaMeeting, we can increase the number of seats in your webinar as needed to accommodate all that interest you'll be getting.
3. Webinars Involve Interaction and Participation
A webinar must provide a means for attendees to interact and participate during the event. These activities can take place in multiple ways, depending on the capabilities of the webinar host and webinar app. Almost all webinars today allocate time for Question and Answer (Q&A) sessions. Also, most webinars have live chats for enhanced interaction between attendees and speakers, as well as between attendees and their fellow attendees. Look for a webinar vendor that offers these features along with enhanced communication and security tools to ensure a positive experience for attendees.
Webinar live chats can be either private or public. A private chat allows an attendee to pose questions and comments to the webinar host without other attendees knowing. A public live chat allows all attendees to post questions and comments in the chat box for everyone to see.
Besides Q&A sessions and live chats, webinars also have other interactive elements, such as surveys and polls. The event organizer comes up with questions that they provide to the audience, giving them a few minutes to respond to. The event organizer then presents the data gathered by the webinar app to all of the webinar attendees. The data is presented via a screen-sharing feature that is also present in the webinar software.
For easy analysis of the responses, the questions posed for the survey should be closed-ended and not open-ended. Yes/no or multiple-choice questions are preferred.
Webinar organizers can also make use of social media sharing to increase interaction and participation among attendees. All in all, interaction and participation are key features of a webinar.
4. Webinars Include A Live Video Stream Of A Speaker
For a webinar to be effective and successful, there must be a speaker or host who is knowledgeable on the subject matter or topic. The speaker must be seen and heard properly by the attendees through a live stream video feed.
If you have not attended a webinar before, you may be asking yourself whether the speaker can see you during the event. Well, it should be comforting to know that the speaker cannot see you, but you can see them! This means you can attend a webinar from any location that is convenient to you, be it your office, living room, kitchen, or even bedroom. Wearing your pajamas during the webinar is fine.

The most important thing is that you should be able to clearly see and hear the speaker as they present the information you signed up for when registering for the webinar.
5. Webinars Utilize Visual Slides Or Other Aids
Almost all educational or instructive webinars make use of visualization tools such as slides, video, or some other medium. In the same way traditional on-site corporate events make use of things like PowerPoint slides to communicate crucial information to attendees, online seminars make use of visual slides or other interactive tools to achieve the same goal.
Visual slides and aids are an important feature of webinars because they facilitate learning, as well as communicate crucial points to audience members. The slides keep the attendees engaged and focused on the topic being discussed. Visual slides for a webinar can be created using software or programs such as Google Slides, Prezi or PowerPoint.
6. Webinars Provide An Audio Feed
Visuals always go best with an accompanying audio. For this reason, webinar hosts and speakers need to have microphones that can capture audio for transmission to their audience. A host must make sure that all attendees can hear what they have to say with ease. Some webinars kick off with music or recorded information. As attendees come into the virtual meeting, they are typically held in a waiting room. That's an added security feature to make sure unwanted guests don't drop in. But it's also an opportunity to play a sales or motivational message before the webinar starts.
7. Webinars Are Powered By Webinar Software
All the aforementioned features of a webinar are usually incorporated into a single package in the form of webinar software, also called a webinar app.
Webinar software has everything you need to host an interactive online seminar with attendees from anywhere in the world. Both individuals and companies can make use of the webinar platform to reach out to their target audiences.
Different webinar apps have different features. Some of the common features you can expect from most webinar platforms include registration reminders, calendar notifications, multiple presenter support, the sending of invitations from the webinar software, pre-recorded sound and voice options, streaming capabilities, Q&A tools, live chats, screen sharing, and many others.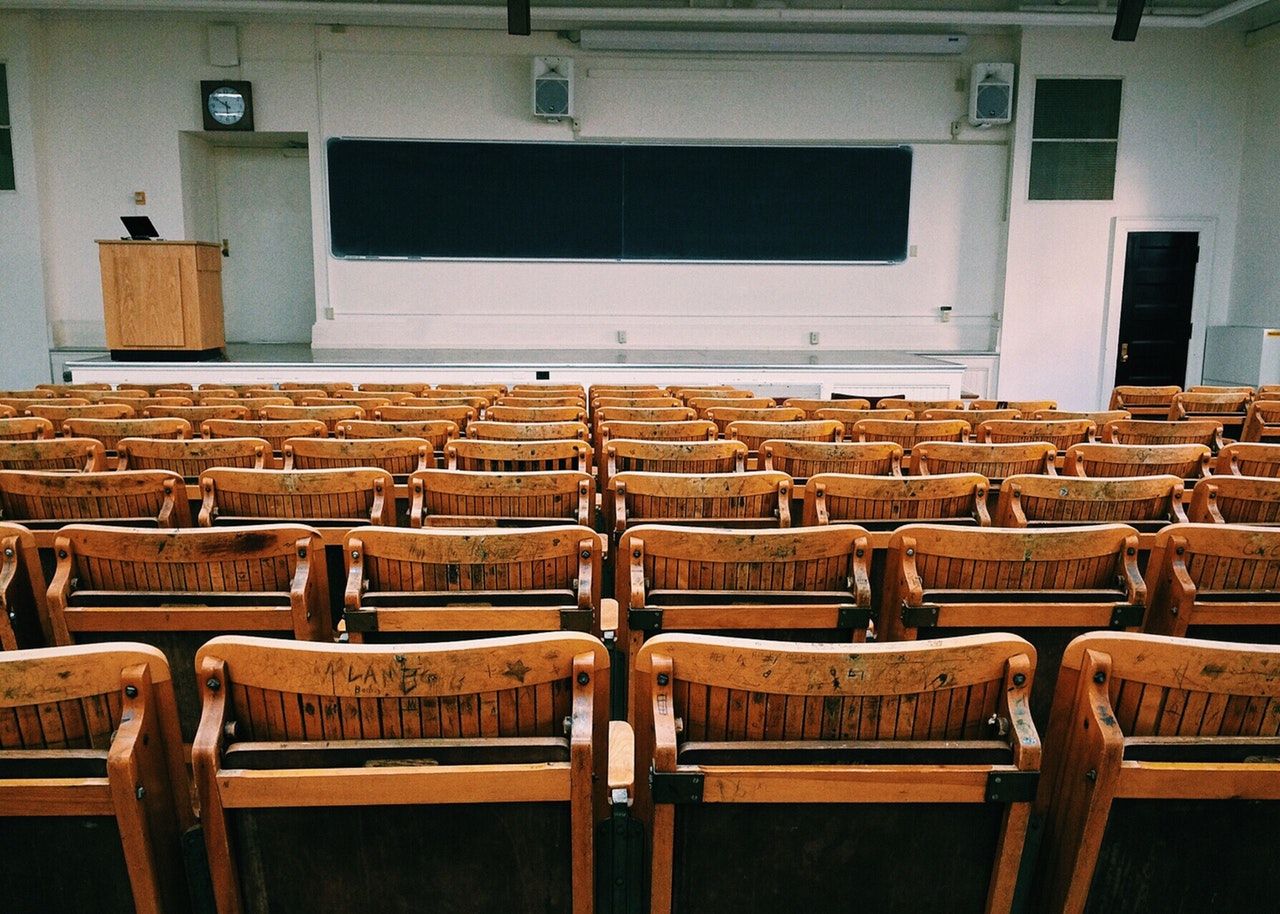 How Does a Webinar Work: Registering and Attending
In order to attend a webinar or online seminar, you'll have to follow the steps below:
1. Webinar Registration
First, you must register or subscribe for the webinar. You can do this by clicking a link that takes you to the webinar landing page, where you will find a form that you can use to register. After filling in the form and submitting your details, you should get a confirmation email thanking you for registering for the webinar. Alternatively, you can register by sending an email to the webinar host and requesting to be part of the webinar. After successfully registering for the webinar, you can proceed to add the webinar to your Calendar.
2. Technical Requirements
After receiving the webinar registration confirmation email, you should receive another email that contains details regarding any software or programs that you may be required to download. The email will inform you of the technical requirements that your computer should have in order to properly run the webinar app. You should do a test to see make sure your PC or other device can run the webinar software before the event.
3. Email Reminder
Most webinar hosts send email reminders to people who have registered for the event. The email reminders are usually sent a day or two before the day of the webinar.
4. Attend the Live Webinar
At the set time and date, you can proceed to join the webinar by clicking a link that's sent to you to join the event.
How Does a Webinar Work: Webinar Participation Requirements
In order to join and participate in a webinar, you'll need the following:
·         Webinar landing page for registration
·         An email link to join the live webinar
·         Reliable webinar software
·         Speakers or headphones for audio output
·         A stable internet connection
Most webinars are free to attend. This means that you don't have to pay any registration or attendance fees. Also, most webinars have a duration of about 30 to 60 minutes. Shorter webinars are generally preferred, as many people have short attention spans and the last thing you want to do when putting on a webinar is overstay your welcome!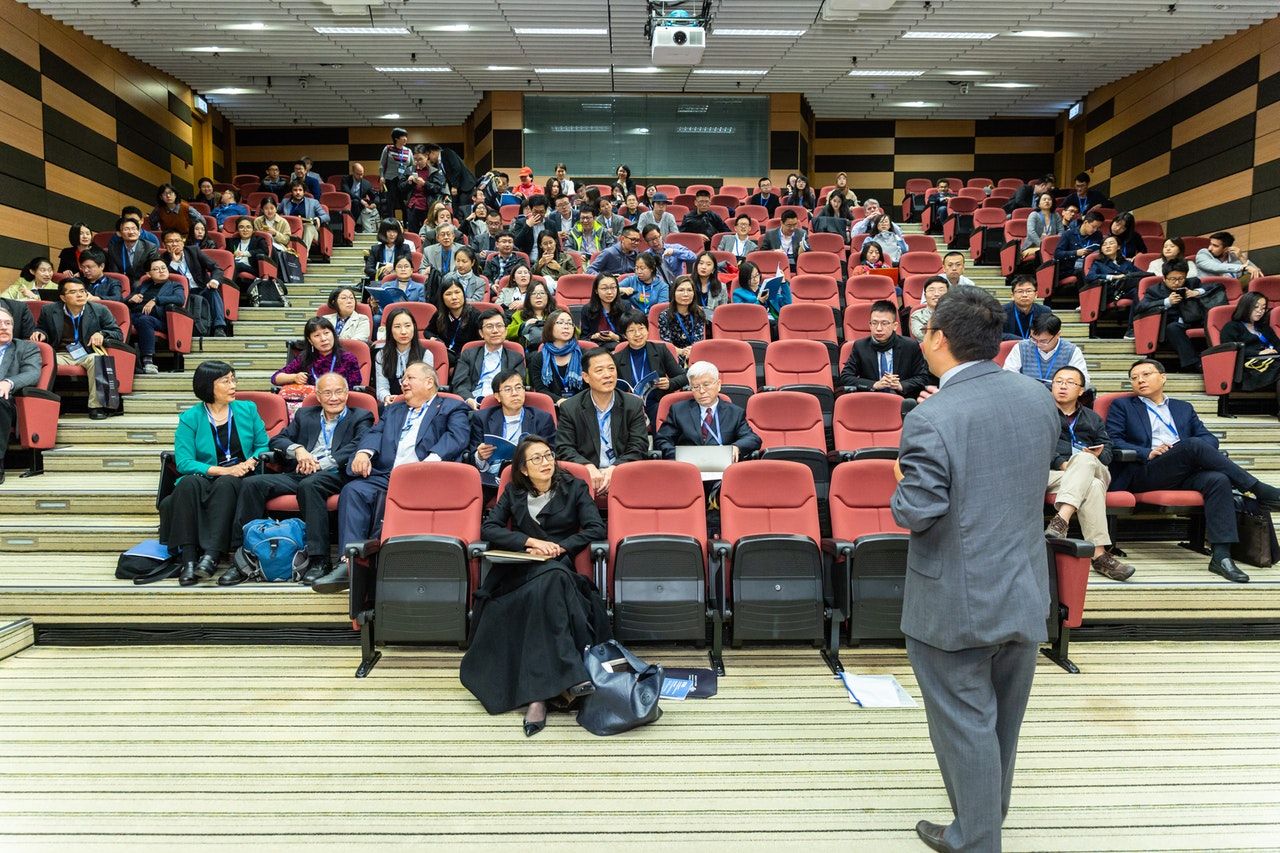 What is a Webinar Meeting: Benefits of Webinars
After getting to know the various features of webinars, as well as the requirements for attending, the only thing left is for you to familiarize yourself with the benefits of these online seminars.
1. Webinars Are Educational
Webinars are all about sharing information. People who are interested in a certain topic or subject can interact and participate in a webinar in order to gain new insights and knowledge. People who have attended various webinars in the past can tell you that you almost always learn something when you attend a webinar.
The in-depth knowledge of the speaker, combined with the various ideas and concepts of the various attendees from across the world, creates a learning environment and experience like no other. You can easily educate yourself on things you are interested in, such as technology, marketing, do-it-yourself (DIY) projects, and many others, by simply attending webinars.
2. Webinars Can Be Watched Later
If your schedule conflicts with the time and date of a webinar, you shouldn't have to worry, as you can watch the seminar later through the video on demand recording that is created by most webinar hosts. Most webinars are made available to registered attendees very shortly after they take place and they remain available for long after the original webinar date. So, if you don't manage to attend the webinar during the live interactive session, you can always watch the webinar later. Links for webinar video on demand are usually provided within a few days after the webinar has been completed.
3. Webinars Can Be Attended from Anywhere
There's absolutely no need to travel in order to attend a webinar or online seminar. Online seminars have revolutionized how companies plan and execute their events. It's no longer necessary to secure a venue, plan and prepare an event, and invite attendees to physically make their way to the event venue. People can attend your online webinar from wherever they are, be it in their place of work or in the comfort of their home.
Being able to attend from anywhere means that attendees can save a lot of time and money that would have been otherwise used in attending an actual physical event. Also, because of the numerous advancements in technology, attendees can now access webinars through a wide range of devices including their mobile phones, tablets, laptops or desktop computers. This "ease of connectivity" makes attending webinars from anywhere and at any time, a stress-free experience.
4. Webinars are Cost-Effective
Webinars don't just eliminate the cost of travel; they are also usually free for all to attend. Companies that are looking to market their products and services to their target audiences should not charge people to attend their webinars, as this may put-off potential consumers. Some companies do charge a small registration fee. But this is significantly cheaper than the attendance fees charged for actual physical events.
Conclusion
Hopefully we have answered your questions regarding how does a webinar work? If you are looking to host your own webinars and want more information regarding what is required to do so, we encourage you to read this blog post, titled "How To Create A Webinar Presentation: Everything You Need to Know".
If you're interested in experiencing a quality video conferencing and webinar software platform for yourself, we encourage you to sign up for a free trial of MegaMeeting.
This will allow you to see for yourself how this amazing technology can benefit you and your company.
---

MegaMeeting solves the biggest challenges of modern video conferencing. For users, it is an all-in-one platform that delivers both video conferencing and webinars in a single, simplified interface. For attendees, it is 100% browser-based, making it highly accessible; joining a meeting is instantaneous from a single click. For enterprises, it is highly customizable, with white-labeling options for a private branded solution. For developers, it is API-driven and easy to integrate.
Powered by WebRTC, Node.js, React, and GraphQL, it is a cutting-edge platform that is fun and easy to use for users and developers alike.